Chingsangoih Guite / Hauterrfly
Culture
15 Men Who Are Our Current On-Screen Crushes And Make Us Feel Like.. *Heart Eyes*!
By
|
I don't know what to tell you. I tried so hard to narrow this last down. But the heart wants what the heart wants, right? In this sad and despairing world plagued by… well… a plague, my only solace has been OTT platforms. They filled so many voids—of not meeting my friends, not having a love life, not getting any action and not being able to travel! I could just open my laptop, hop on to Netflix, Amazon Prime Video, Disney+Hotstar, or basically any OTT platform, and BAM! Escapism galore! These streaming services have given as some pretty amazing content (have you been reading my reviews and recommendations, ladies?), but also some new on-screen crushes that I can't get enough of and probably, you won't too! From Rohit Saraf as the cute, believer of true love, Rishi, in Mismatched, to the f**kboy we all know a bit too well, Adam Demos as Brad in Sex/Life, this category of men on screen that we're crushing has RANGE!
Of course, our love for the eternal studs like Damon Salvatore and Peter Kavinsky is not going anywhere, but these new boys deserve your attention too!
So because I am a very generous person, and I know that my fellow sis out there might need some eye candy to gorge on, I have scoured the ends of streaming platforms to bring you 15 men on our screens that we're crushing over and that make us go all heart eyes!
Rohit Saraf as Rishi in Mismatched
/

Aditya in Feels Like Ishq (Netflix)

Okay, he probably deserved that coffee being thrown in his face because, sweetie, you don't address a girl as your "future wife" in the first meeting itself! But Rohit Saraf as Rishi, the cutie who unapologetically believed in that forever, shaadi wala love, grew on us, just like he grew on Dimple!
View this post on Instagram
But while your heart pines for him in Season 2, your misery ends with Feels Like Ishq, a new romantic anthology on Netflix. Rohit Saraf plays Aditya in 'Star Host' one of the cute love stories in this anthology, and you're probably going to fall in love with him all over again. Does it help that this time, it will be in the beautiful hilly locales of Mahabaleshwar as he takes you (and Simran Jehani, his costar) around? Wanderlust and love, both sorted!
View this post on Instagram
Jacob Elordi as Noah in The Kissing Booth (Netflix)
Okay this one isn't exactly a new entry in our list; we've fallen for his bad-boy-turned-loyal lover act in the first film of the franchise itself. And if you've caught him in Zendaya's Euphoria, he's deadly hot. But since The Kissing Booth 3 is dropping in August (didja see the trailer?), I thought it would be the perfect time to revisit Jacob Elordi's appeal as the bad boy who shows his soft, emotional side only to that one girl, which you wish could be you! Sorry, Elle!
Darren Barnet as Paxton Hall Yoshida in Never Have I Ever (Netflix)
Confession: I am still not sure if I am Team Paxton or Team Ben, so Devi, help me out here! But this gif sure goes a long, long way to convince me to vote for Paxton!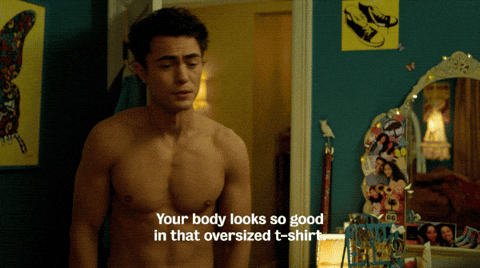 Amol Parashar as Osman Ansari in Dolly Kitty Aur Woh Chamakte Sitaare (Netflix)
He won Dolly's heart in Dolly Kitty with his sweetness, but IRL too, Amol Parashar is all sorts of adorable and fun to talk to! Trust me, I've spoken to the guy. And that's why, I cannot wait to see him in Save The Da(y)te in Feels Like Ishq, opposite Radhika Madan. Amol plays a boy-next-door and drives a really sexy car. What's not to love?
Ritwik Bhowmik as Radhe Rathod in Bandish Bandits (Amazon Prime Video)
Ritwik Bhowmik managed to do so many Chhedkhaaniyaan with our feelings as the sincere, dedicated and innocent Radhe, that it wouldn't be wrong to call him a bandit who stole our hearts!
Ben Barnes as General Kirrigan / The Darkling in Shadow & Bone (Netflix)
I know it in my bones that Ben Barnes as The Darkling has cast a spell on my heart. "Fine, make me your villain!" he says, but I can't help falling for him!
Although, can I just add here that all the men in Shadow & Bone—Archie Renaux, Kit Young, Freddy Carter and Kalahan Skogman—are absolutely drool-worthy? Can I go live in the Grishaverse, please?
Vikrant Massey as Rishu in Haseen Dillruba (Netflix)
The film's ideology is pretty morally ambiguous, and no, I am not telling you that I have a crush on a guy who'd intentionally hurt his wife as punishment for her cheating on him. But what I am telling you is that when Vikrant Massey smiles, it's like sunshines and rainbows. And the version of Rishu before sh*t hit the fan, where he got his love's name tattooed on his hands, read her favourite author so he could understand her better, and didn't believe in gender disparity when it came to household chores—that Rishu was easy to fall in love with!
Jack Quaid as Hughie Campbell in The Boys (Amazon Prime Video)
Hughie is the sweetest guy, until it's him and The Boys, because things can go pretty ballistic when they get together. I love his secret relationship with Starlight, when he tell her that he's going to hold on to her, practically cling to her in this diabolical world that could 'explode' any minute, if you know what I mean! And look at all that this meek, innocent guy who never even hurt a fly before, is doing for love!
Evan Peters as Colin Zabel in Mare Of Easttown (Disney+Hotstar)
Watching Evan Peters' Detective Colin Zabel fall in love with Kate Winslet's Mare in this show was so beautiful, and made my hurt go mush. Nothing prepared me for how dark and downhill everything would go in a matter of moments. You've been warned. I'm still not over it :')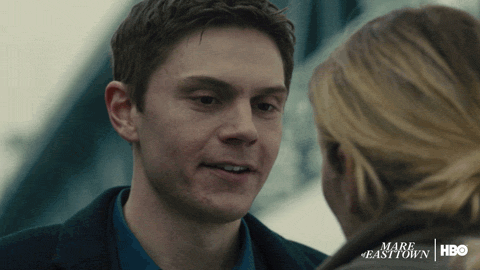 Navin Polishetty as Srikanth in Jathi Rathnalu (Amazon Prime Video)
A guy who is cute, and makes you laugh, and has a smile like that? It is actually quite the rare combination! So excuse us while we go and give our hearts to Navin Polishetty!
Tom Hiddleston as Loki in Loki (Disney+Hotstar)
Do I reeeeeally need to explain why anyone would crush on Loki? To borrow from the show's theme itself, even Loki would crush on Loki! *wink wink* If love is like a dagger, then consider us stabbed, over and over!
Imaad Shah as Aijaz in The Married Woman (Alt Balaji / Zee5)
I fell for his character, just as Aastha (Ridhi Dogra) did, as be quoted Urdu poetry and shook things up with his revolutionary thoughts. His relationship with both the women in this show were interesting, and there was no way to resist that charm!
Dacre Montgomery as Nick in The Broken Hearts Gallery (Amazon Prime Video)
I mean, sure, yeah, we're already in love with Dacre Montgomery as bad boy Billie from Stranger Things (RIP), but he is the exact opposite of that as Nick in this refreshing romantic comedy! He is considerate, and ambitious and his chemistry with Geraldine Viswanathan is so good! Love it!
Adam Demos as Brad in Sex/Life (Netflix)
We're going to need a separate feature and a private, soundproof room to talk in detail about this show. But for now, let's just agree that even though Adam Demos as Brad is every single fuckboi you've ever met, rolled into one, you can't help but falling for him. He is oh-so-sexy, and even though he can't be the Prince Charming to give you a happily ever after, he sure as hell is considerate about giving you a happy… ending.
Also, Episode 3, roughly 20 minutes in. You're welcome.
The entire cast of Feels Like Ishq (Netflix)
View this post on Instagram
While most of these men are part of shows and films that have already released, let me prepare you for them feels that are coming soon on July 21 when Feels Like Ishq drops on Netflix. In addition to Rohit Saraf and Amol Parashar, there's Neeraj Madhav as Rajiv who is going to be make you fall in love in the course of one meeting; Skand Thakur as Kabir, who is tall, brooding and handsome and on the path to self-discovery; and Mihir Ahuja as Maninder, who is going to remind you of your schoolgirl crushes on cute boys and the innocence of first love!
View this post on Instagram
I feel a few other men warrant a special mention, including Pratik Gandhi who is currently the national crush and that's no scam, it's legit! And the boys from The Falcon & The Winter Soldier—Anthony Mackie, Sebastian Stan, Daniel Bruhl and Wyatt Russell!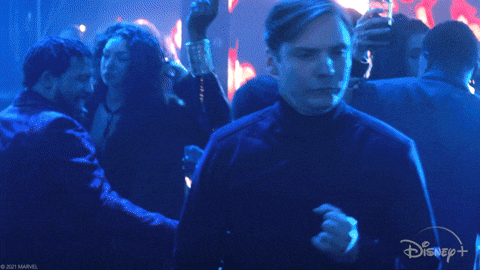 You're welcome, ladies. You're welcome!
10 Shows About Rich People That'll Call You Poor In Several Languages
GET HAUTERFLY IN YOUR INBOX!