Disney+ 'Loki' Teaser Finally Confirms He's Gender Fluid. Here Are 10 Other LGBTQ+ Superheroes You Need To Know About!
Fangirls, assemble and kneel! The highly anticipated series Loki is arriving on Disney+ pretty soon, which means you don't need a Tesseract to jump ahead in space and time to get yourself some of that God Of Mischief goodness. The delectable Tom Hiddleston returns as the Asgardian Trickster God, who we last saw use the Tesseract during the Avengers: Endgame time heist to disappear, thereby creating an alternate timeline. The series picks up with this premise, where the Time Variance Authority (TVA) has brought Loki in to rectify the mess he's made. Now, there have been multiple teasers and clips dropped. And one of its latest teasers have confirmed something that fans of Marvel comics knew all along: Loki is gender fluid. Such perfect timing for this sneaky nugget to finally drop, just in time for Pride month when conversations around LGBTQ are encouraged.
POV: You've just arrived at the TVA 🕰 Marvel Studios' #Loki starts streaming Wednesday on @DisneyPlus. pic.twitter.com/fhP2pWvOz5

— Loki (@LokiOfficial) June 6, 2021
Considering that superhero films and series is one genre where LGBTQIA representation is only now getting the attention it deserves, this has made fans quite ecstatic. The series, part of Marvel Studios' ambitious Phase 4, is directed by Kate Herron who also directed episodes of Netflix's Sex Education. And I am wondering if she gets to direct an episode that tackles Loki's sexuality, or if it's something that's just one of those comic book Easter eggs that've been dropped for fans. Apart from Hiddleston, it stars Owen Wilson (Mobius M. Mobius), Gugu Mbatha-Raw (Ravonna Renslayer) and Wunmi Mosaku (Hunter B-15).
Loki being queer is not news to Marvel fans
The character of Loki is inspired from the deity in Norse mythology, who was often shown to change his forms. In modern interpretations this could easily be represented as gender fluidity. In the Marvel comic books, Loki's mythological roots are intact in this one aspect, and he is written as bisexual. As for their gender fluidity, the biggest indication is the 2014 Marvel comic called Loki: Agent of Asgard, in which Odin refers to Loki, with all his love and acceptance, as "my son, and my daughter, and my child who is both".
The Marvel Cinematic Universe (MCU) has so far never had Loki change his male form, or tackle his sexuality. But looks like the series might give us a taste of that?
Did you know about these 10 LGBTQ+ superheroes?
The superhero genre on screen has often been known to erase/modify the sexuality of its heroes, which has disappointed fans who believe it to be an important part of the hero's identity, thereby shaping their story, as well as how they as fans relate to the character. Furthermore, these superheroes characters, even when fictional, are symbols and role models, and can go a long way to promote acceptance of self and others.
While the villain-turned-anti-hero Loki might seem like a good start, did you know about these other superheroes who are also canonically LGBTQ+?
1. Valkyrie
In the comic books, the Pegasus-riding warrior Valkyrie is bisexual. And when playing the character on screen in Thor: Ragnarok, Tessa Thompson made sure she stayed true to the comic book roots. What makes this even more amazing is the fact that Thompson is openly bisexual too! There were also reports that a scene of Valkyrie leaving a female partner's bedroom was cut from Ragnarok.
As of Avengers: Endgame, Valkyrie is the King of Asgard, and will soon be seen in the fourth Thor movie, Thor: Love And Thunder. Marvel Boss Kevin Feige has confirmed that Valkyrie will have an LGBTQ+ storyline because, as Feige told Comic Con 2019 Hall H audience, every King needs to find their Queen! Tessa Thompson also assured fans, "That will be her first order of business. She has some ideas. Keep you posted."
In fact, Kevin Feige has hinted at more queer representation in MCU's future. "How that impacts the story remains to be seen with that level of representation you'll see across our films, not in just Thor 4."
2. Carol Danvers aka Captain Marvel
I know it feels like Captain Marvel released in a whole different era, but really it was just in March 2019! And I don't know if you felt it, but I felt some major vibes and deep glances exchanged between Carol Danvers and her BFF Maria Rambeau! A little Twitter strolling and I discovered I wasn't the only one who felt that!
But things escalated quite a bit when a fan art that showed the characters of Captain Marvel and Valkyrie embracing made LGBTQ+ Marvel fans ship them hard. Both Brie Larson and Tessa Thompson shared the fan art, and Thompson even said, "Of course I would love the chance to work with Brie. We're like women's women, so the idea of getting to do something that little girls are excited about, and people that identify as women feel excited about is cool."
In Avengers: Endgame, when fans saw Captain Marvel sport a new haircut, the speculations that we might see her get a queer love interest in future movies rose. Well, we're keeping our fingers crossed! Thor said "I like this one!" So maybe Carol will drop in to meet him and eventually meet up with Valkyrie in New Asgard sometime?
3. Deadpool
In 2013, in a now deleted tweet, Deadpool writer Gerry Duggan had revealed that the merc with a mouth was pansexual, which means he was not limited in his sexual choice with regard to biological sex, gender, or gender identity. However, co-creator Fabian Nicieza has clarified that he wants fans to have their own interpretation because Deadpool is everything and anything they'd want him to be.
"Deadpool is whatever sexual inclination his brain tells him he is in THAT moment. And then the moment passes. Not trying to be dismissive, but readers always want to 'make a character their own', and often that is to the exclusion of what the character might mean to other fans. I've been dogged with the DP sexuality questions for YEARS. It is a bit tiring. He is NO sex and ALL sexes. He is yours and everyone else's. So not dismissive, but rather the epitome of inclusive."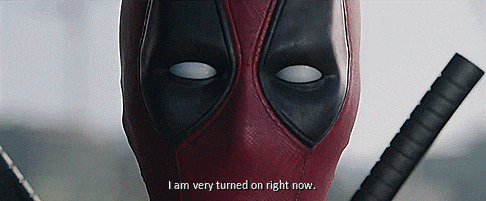 According to several media reports, Ryan Reynolds, who plays Deadpool, has been onboard and urging Marvel Studios to explore Deadpool's bisexuality in future films. While we don't know how much of that is true, Reynolds has on occasion, expressed interest in it. During the 2018 San Diego Comic Con, he was asked by a fan if the Deadpool films would feature a queer storyline, to which he said,
"I certainly think that this universe needs to represent and reflect the world in very real ways. The great thing about Deadpool is that we're allowed to do things that other superhero movies don't necessarily do. It's something that I'd love to see more of, certainly through Wade, certainly through this universe because it's something that we're building out more."
Well, Maximum Effort to make this happen!

4. Queen Maeve (The Boys)
If this name takes you by surprise because you don't watch the The Boys on Amazon Prime Video, then we're going to need an intervention. Marvel and DC superheroes having their trysts with their dark sides is okay, but if you want to see superheroes truly go dark and how bad it can get when the power and fame gets to their head, you gotta watch this show! It is based off the comic books of the same name by Garth Ennis and Darick Robertson.
In The Boys series on Amazon Prime Video, Queen Maeve (played by Dominique McElligott) is shown to be in a relationship with Homelander (Antony Starr). However, we eventually discover that she is, in fact, bisexual, and was even in a relationship with a woman named Elena but hid it from Homelander because he has been shown to exhibit disgust over her queerness. She eventually resumes an affair in secret with Elena, and goes on to help The Boys because of Homelander's harassment of her when he finds out.
Speaking of Homelander, his sexuality too is quite the question, considering that one scene of Season 2, and the comic books scene where he has a tryst with Soldier Boy. While we do get a Solider Boy in The Boys Season 3, played by Jensen Ackles (Supernatural), show creator Eric Kripke has said that they won't be exploring this storyline in the show. Rest assured, Homelander is most of the time all impulse and barely any control, so he could be bisexual.
5. Harley Quinn
There's a lot been written about the friendship and bond between Harley Quinn and Poison Ivy, but it wasn't until Harley Quinn #25 in 2016, that the two had their first on-panel kiss. While in the comic books, she continues to be romantically linked with The Joker, Harley and Ivy's romance was allowed to slow burn in the Harley Quinn animated series, until the episode "There's No Place to Go But Down," (aired May 15, 2020) in which Harley (voiced by Kaley Cuoco) prison breaks Poison Ivy (voiced by Lake Bell), and the two kiss.
6. Phastos (Marvel's Eternals) 
Sure, we just listed a bunch of Marvel characters that are LGBTQ+ but we haven't really seen them explore this on screen. That changes with Marvels' Eternals, which is supposed to be the big event of the MCU Phase 4. It is confirmed that MCU will feature its first openly gay superhero indulging in a same-sex kiss on screen! It will be between the Eternal Phastos,  played by Brian Tyree Henry, and his husband, played by Haaz Sleiman. They even have a child together!
Sleiman, speaking about the kiss to NewNowNext, said, "It's a beautiful, very moving kiss. Everyone cried on set. For me, it's very important to show how loving and beautiful a queer family can be. Brian Tyree Henry is such a tremendous actor and brought so much beauty into this part, and at one point I saw a child in his eyes, and I think it's important for the world to be reminded that we in the queer community were all children at one point. We forget that because we're always depicted as sexual or rebellious; we forget to connect on that human part."
So excited for this one! It's been a long time coming!
7. America Chavez aka Miss America
America Chavez is the second superhero to use the moniker Miss America in the Marvel comics. But she is Marvel's first Latin American LGBTQ+ superhero, who gets her own series, written by a queer Latina YA author, Gabby Rivera! Chavez' Miss America is pretty badass; she's 18, fights aliens and protects her classmates from injustice. The series is another step in Marvel's plan to diversify the MCU. The character will soon be seen in Doctor Strange And The Multiverse Of Madness, portrayed by Xochitl Gomez.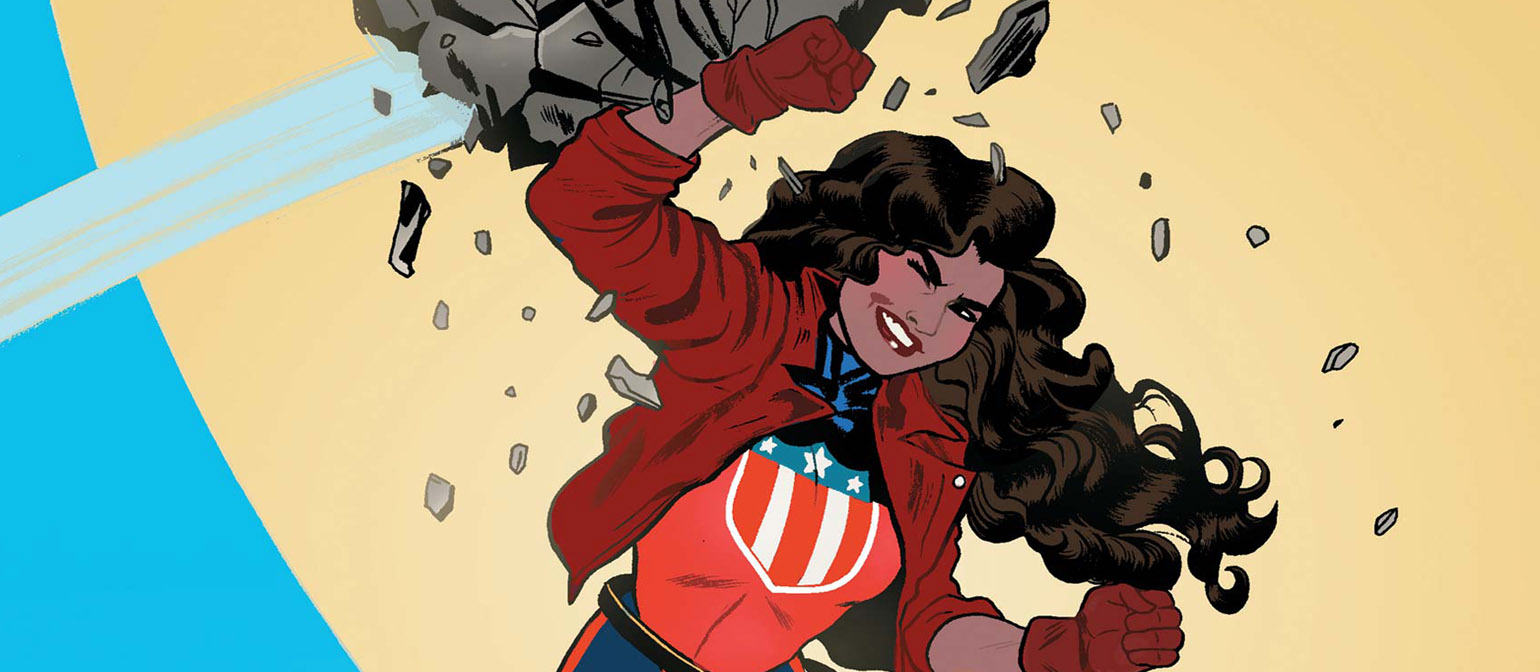 8. Batwoman
Earlier, Batwoman was canonically linked to Batman. However, the current version of DC's Batwoman, Kate Kane, is Bruce Wayne's maternal cousin (his mother Martha Wayne's niece). Reintroduced in 2006, she was written as being Jewish and a lesbian. When actor Ruby Rose, who is out as a lesbian, was cast to play Batwoman in The CW series, it was a huge moment. This was the first openly LGBTQ+ superhero to get their own live action series, and it was portrayed by an actor who belonged to the community.
Since Ruby Rose's exit from the franchise, the Batwoman mantle has passed on to Ryan Wilder, who is also LGBTQ+, and portrayed by Javicia Leslie, who is the first person of colour and bisexual woman to play the character. The series doesn't give her a coming out story; we're just introduced to a girlfriend as a matter-of-fact, which is actually pretty cool.
Said Leslie, about playing Wilder, "What I love is that she's not only strong enough to keep going, but she's also an advocate and fights for her community. I think that subconsciously it plants seeds of empowerment in our community… seeds of power, strength and toughness. People are able to see this gay woman exist as she is. I look forward to more stories of bi women being able to exist without justification or explanation."
9. Wonder Woman
You probably don't know much about the queer history of DC's Wonder Woman. And how would you? In the character's 70-year-long existence, we've barely seen it being addressed explicitly. However, several of Wonder Woman writers over the years have attested to her being bisexual.
But even if we haven't yet seen Diana Prince date anyone other than Steve Trevor on screen, or explore her sexuality in the comics despite there being very heavy subtext, making this leap shouldn't be that hard. The Amazons live on Themiscyra, an island where only women are allowed!
But if you need more, it is said that Wonder Woman creator William Moulton Marsten's earlier works were said to contain bondage and sapphic ( referring to the Greek poet Sappho whose work has had meaning for generations of queer women) undertones. However, post his era, this subtext was suppressed and Wonder Woman became a tad too traditional. That was until New 52, in 2011, when the comics got a relaunch, Diana got new powers and new writers came on board. Wonder Woman was heavily queer coded again.
In 2016, the Issue #48 of Sensation Comics had Wonder Woman officiate a same-sex wedding. She is seen telling Superman, "My country is all women. To us, it's not 'gay' marriage. It's just marriage."
Gal Gadot, who plays Wonder Woman in the DC franchise, has said something similar. She said that Diana Prince's sexuality has likely been impacted from growing up in the women-only Themyscira, although she doesn't feel the need to label herself sexually. "She's a woman who loves people for who they are. She can be bisexual. She loves people for their hearts. Coming from a society that was only populated by women, 'lesbian' in [the world's] eyes may have been 'straight' for them. Her culture is completely free from the shackles of heteronormativity in the first place so she wouldn't even have any 'concept' of gender roles in sex."
10. Peter Quill aka Star Lord (Guardians Of The Galaxy)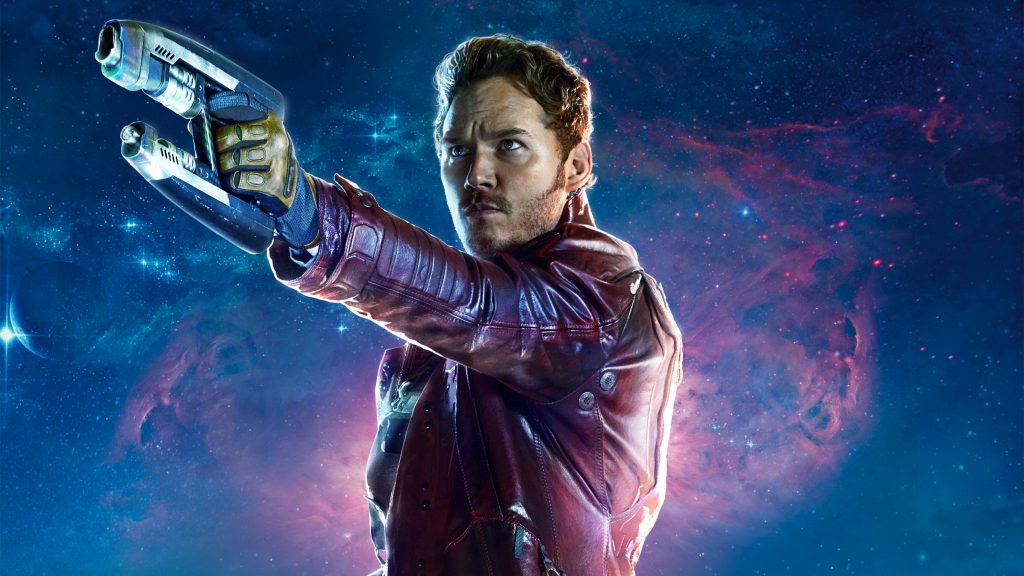 Okay this one is a tad controversial, so I've saved it for last. In the Guardians Of The Galaxy film franchise, Peter Quill aka Star Lord, played by Chris Pratt, is romantically involved with Gamora. However, in December 2020, Marvel comics dropped a bomb that the a human/Spartoi hybrid was, in fact, bisexual. Writer Al Ewing, who has been responsible for gradual reinvention of the character to be more in sync with Pratt's portrayal of him, made this revelation in the Guardians Of The Galaxy Issue #9.
In the issue, Star Lord finds himself in a parallel reality where he spends one-hundred and forty-four years with Aradia and Mors, a blue-skinned humanoid couple who, like, him, are nomads. Initially it is just a working relationship but later on, it gains a more romantic nature, and lasts for a 100 years.
Now, about that controversy. Chris Pratt is a member of a controversial religious organisation called Hillsong Church, which has been reported has having a "lengthy history of gay conversion therapy, and refusing leadership roles to LGBTQ people." The actor's own views on LGBTQ+ have been questioned. In fact, fellow actor Elliot Page had called out the actor about his church.
Oh. K. Um. But his church is infamously anti lgbtq so maybe address that too? https://t.co/meg8m69FeF

— Elliot Page (@TheElliotPage) February 8, 2019
This made fans wonder how Star Lord's sexuality and Pratt's belonging to the church could be reconciled without him addressing the matter.
I wonder what was #ChrisPratt ´s reaction when he found out that #Marvel has confirmed that StarLord Peter Quill is bisexual!
He belongs to an anti-LGBTQ church, in case you don´t know. pic.twitter.com/4aF7PpKavH

— Clara Monnerat is reading,writing and translating (@monnerat_clara) December 14, 2020
Jinkies, Velma From Scooby-Doo Is A Lesbian! Series Producer Says The Obvious Hints Were Always There
Jinal Bhatt
Sharp-tongued feminist. Proud nerd. Opinions with on-point pop-culture references about films, books, your toxic BF, the patriarchy, and the Oxford comma.
Know more