Valentine's Day 2023: Ladies, Here's What Your Relationship Goals Should Be As Per Your Zodiac Sign
We're smack in the middle of the season of love and it's the perfect time for some good vibes, fresh beginnings and hope. And when it comes to seeking out magical meet-cutes, young daters are no strangers to getting a good dose of pop-astro inspiration. Plus it makes for a perfectly good recipe for anyone looking to boost their dating profiles and strike up meaningful connections. Whether you are new friends or still figuring it out, add your relationship goal to your dating app bio and find a match who shares the same vibe as you.
With young singles increasingly becoming more intentional with who they spend their time with and what they are looking for, casual – yet clearly defined – situationships have become the default relationship status. So, let the cosmic energies of Tinder's Astro Expert Anisha Arora help you figure out what your dating life will look like in 2023.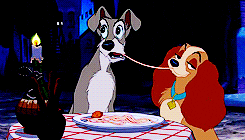 FIRE SIGNS
Action-oriented, exuberant, passionate and assertive, as a fire sign, you glow brightly in all aspects of your life. You are bold and know exactly what you want and actively seek the bigger and brighter side of anything and everything in love and relationships.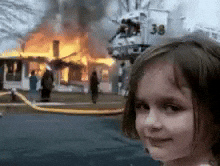 ARIES (March 21 – April 19)
As an Aries woman, you bring a lot of excitement to your relationships because of your exuberance and energy. There's no holding back for you when you are in love or looking for a partner; instead, you tend to wear your heart on your sleeve. You love attention (hate having your texts ignored), and are waiting for a match to win you over with some luxurious indulgences! 2023 will be your year – explore your adventurous side and manifest your dating intentions with absolute honesty and candour.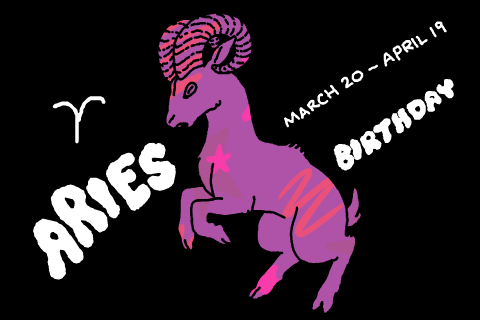 Relationship Goal To Manifest: You are open to new experiences and instinctively decide if you are interested or not. As the solar eclipse falls in your sign, you will want to decide quickly where you stand. You don't have time for rambling and are likely to look for a long-term relationship to centre you.
Ideal Date: A long drive (with deep conversations and music choices playing cupid).Ideal Colour To Wear On A Date: Red (it's time to wear that red lip💄in your profile pic)
Ideal Day For A Date: Monday (the kind of Monday blues you will fall in love with)
Most Likely To Match With: Leo, Libra, Sagittarius
LEO (July 23 – August 22)
A True Lioness. As a Leo woman, you are extremely warm and high-spirited when it comes to expressing your feelings. You will fight tirelessly for the people you love and care for. At the same time, you love to be admired and praised for your uniqueness. This year, you must embrace your dating life with romance, passion and fearlessness and let the stars guide you to find your ideal match. But choose someone who will match your energies with an extra dose of kindness and empathy.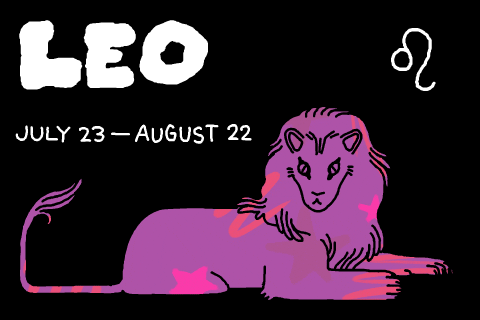 Relationship Goal To Manifest: This year will give you multiple opportunities to rethink how you put yourself out there. Some exciting connections await you so don't fret about the outcome. Start something with someone you've just met, maybe a new friend, and maybe it blossoms into something more.
Ideal Date: Stargazing (don't forget to make a wish when the comet strikes!)
Ideal Colour To Wear On A Date: Gold and shimmer (for that inner lioness)
Ideal Day For A Date: Sunday
Most Likely To Match With: Virgo, Sagittarius, Aquarius
SAGITTARIUS (November 22 – December 21)
As a Sagittarius, you are an independent thinker, risk-taker, and pretty woke when it comes to emotional intelligence, helping you form instant connections. Known to imbibe a 'main character' energy, you need a mental and physical counterpart; someone who can illustrate the mystery of life and love. As someone a bit wary of intimacy, you can find your love naturally blooming from a friendship this year. As a wanderlust lover, you love to dwell on hidden destinations or unknown mysteries and will want to seek the same excitement in a romantic partner.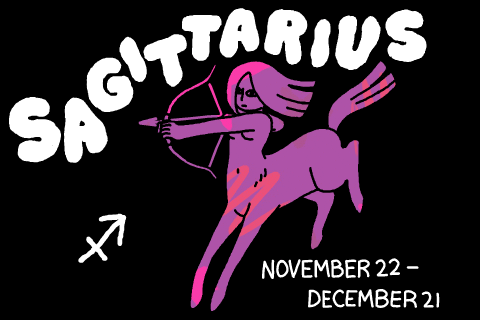 Relationship Goal To Manifest: Dating you is exciting, fun, and totally relaxed because it's easy for anyone to get swept up in your open nature. This year will bring great stories and an interesting person behind every match as you continue to focus on short-term fun.
Ideal Date: An outdoorsy date (to bring alive your perfect Pinterest picnic to life)
Ideal Colour To Wear On A Date: Blue (give off your cool yet charming vibe)
Ideal Day For A Date: Weekend
Most Likely To Match With: Gemini, Libra, Aries
EARTH SIGNS
As an Earth sign, you are unshakably loyal and seek stability and security in love. A tough combination of sensitivity and fortitude, you love for every memory and experience to be special and seek a partner with whom you can build a solid foundation.
TAURUS (April 20 – May 20)
A Venusian Goddess of Love, you are all about luxury and sensuality. You spend your time daydreaming of the ideal 'happily ever after' with your chosen S.O. (significant other). With so much love to give, this year, you will be patient while taking it forward and put your date/match's needs before your own. Reflect on the potential roots of your trust issues and don't be disheartened if you don't find "the one" – the journey is what counts!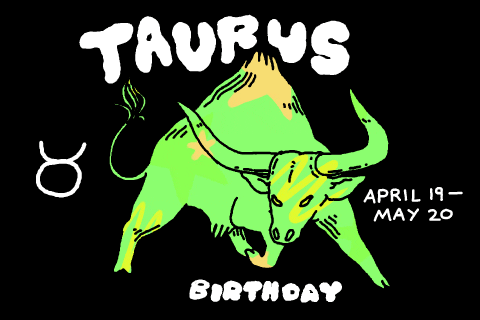 Relationship Goal To Manifest: Taurean women are all about stability, and this year for you has to be about building a deeper connection with someone you trust. But before you start on that journey, start with yourself. This will help you find slow, sensual, connected moments with someone who matches your goal of being in a long-term relationship.
Ideal Date: Impress your old-school Taurian by taking her to that neighbourhood coffee shop and chatting about your philosophy.
Ideal Colour To Wear On A Date: For 2023, pink is the new black.
Ideal Day For A Date: Wednesday (rightly said, on Wednesdays we wear pink)
Most Likely To Match With: Scorpio, Virgo, Pisces
VIRGO (August 23 – September 22)
The Perfectionist Diva. As a Virgo woman, you refrain from emotional drama and wild obsession. You can see through one quickly, recognise their weaknesses and soft spots, and know how to tread cautiously. It's not easy to impress you but once someone does, you offer them the world. For the Virgo woman, stars in 2023 advise you to go slow. Rejuvenate and put yourself first. Remember to prioritize your happiness by adopting a 'me' over 'we' mindset.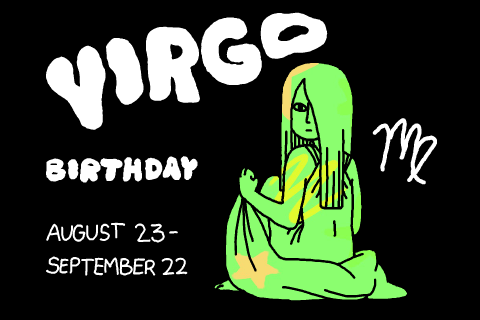 Relationship Goal To Manifest: You will be very picky and won't like to waste time with a "bad match". You'll embark on a challenging but foundational chapter as you stay open to short-term relationships that might transition to long-term relationships.
Ideal Date: Spa Sesh (friends or solo, you'll love it both ways)
Ideal Colour To Wear On A Date: Keep cool with green
Ideal Day For A Date: Wednesday (perf for midweek relaxation)
Most Likely To Match With: Capricorn, Cancer, Taurus
CAPRICORN (December 22 – January 19)
As a Capricorn woman, you are generally the leader of a group. You are best known for your persistence and a 'never give up' attitude. You excel at flattery and are also known to be your partner's biggest cheerleader. This year, the planets are in your favour! If you are open to it, you will find a match who is willing to work with you and appreciate your best efforts.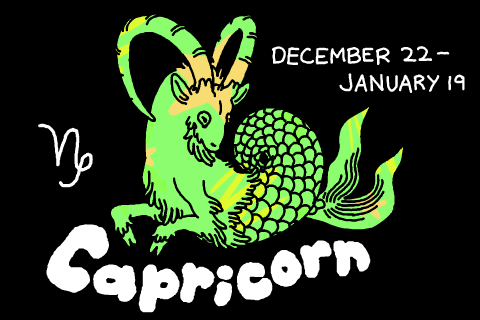 Relationship Goal To Manifest: You will see the results of whatever intentions you set this year – Something short-term to allow your spontaneous side to take control or deepen a long-term commitment with a romantic partner, this is a year for you to achieve that goal!
Ideal Date: Indoor board games (Bring on your A-Game and show them who's boss!)
Ideal Colour To Wear On A Date: Black (it's time to show off your ambition and attitude with that sleek black blazer or LBD)
Ideal Day For A Date: Saturday is your lucky day!
Most Likely To Match With: Taurus, Pisces, Capricorn
AIR SIGNS
Hailed as great communicators, an air sign stands for stimulating conversation. For you, communication is key in all relationships. Easy, and breezy is your vibe as you are up for a good time. Unless stung by Monday blues, a social butterfly like you will want to meet up on as many dates as possible depending on the match's ability to hold your fleeting attention.
GEMINI (May 21 – June 20)
A Gemini woman is a free spirit. You are beaming with freshness, creativity and ideas. You have the ability to think quickly on your feet, especially if something (rather someone) has grabbed your interest. This year, you need to take charge of your love life! The year 2023 calls for letting go of seeking any kind of validation that's stopping you from taking the next step.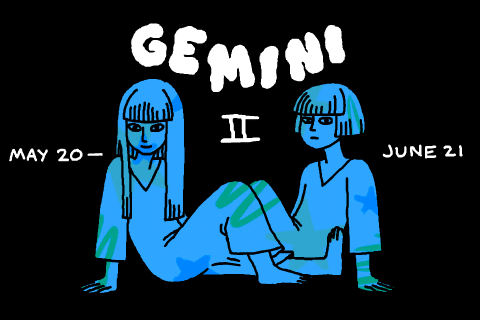 Relationship Goal To Manifest: Jupiter is in Venus, suggesting a romantic dream you've had for a long time is finally within reach. Expanding your social circle with new friends and looking at the possibility of long-term can be your MO this year.
Ideal Date: To bring out the excitement and funny laughs, go for a Stand-Up show
Ideal Colour To Wear On A Date: Yellow (But don't let your brightness blind your match!)
Ideal Day For A Date: Wednesday
Most Likely To Match With: Aquarius, Gemini, Sagittarius
LIBRA (September 23 – October 22)
The Libra woman is known for being graceful and glamorous. Even in moments of clumsiness and disorganization, you know how to carry yourself with a sense of grace. Libras aren't "crazy in love" per se, but you are all about that relationship life and meaningful ones at that. The year 2023 will bring you multiple opportunities to put yourself out there and seek the relationship you want (need!). Remember to put greater importance on harmony and peace as you try to balance love and life.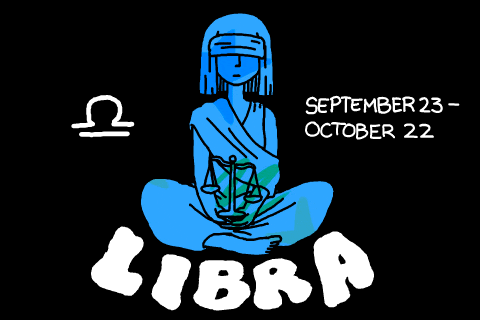 Relationship Goal To Manifest: This year could be game-changing for your love life. New opportunities arising in romantic relationships will leave you distracted. Nothing is holding you back to give yourself a chance to figure it out.
Ideal Date: Go for a fun shopping spree and indulge in all things nice and bright!
Ideal Colour To Wear On A Date: A shade of lilac (to feel your graceful self on your first date)
Ideal Day For A Date: Friday is your (Venus) day
Most Likely To Match With: Aquarius, Gemini, Aries
AQUARIUS (January 20 – February 18)
Self-reliant and independent, as an Aquarian woman, you are calm and sensitive and absolutely clear about what you want. You never try to fit in and when you do, you'll find your best bud. Despite your reputation for being a boss woman, you will be happiest when you also have a balanced work-love life. 2023 promises you a dynamic personality who can not only handle you at your best but also at your worst.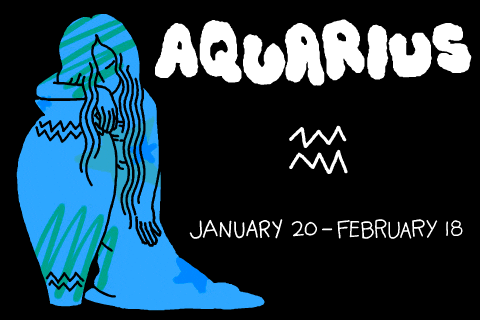 Relationship Goal To Manifest: This year brings you a renewed sense of self that will benefit your romantic relationships. And this can't help but light a new fire with someone who shares the same energy as you and has the potential to be a long-term partner.
Ideal Date: To share the universal love of food, visit that bakery🧁that has been on your list!
Ideal Colour To Wear On A Date: Turquoise (breeze into your first date in this dreamy colour)
Ideal Day For A Date: You're at the best self on your Saturn's day – Saturday
Most Likely To Match With: Gemini, Scorpio, Sagittarius
WATER SIGNS
Known to be super loyal and devoted in any relationship, the water sign will always show up, no matter what. If you match with someone and end up liking their vibe, one can be assured that you will never leave their side. All you want in return is someone who cares or at least tries to empathize with you.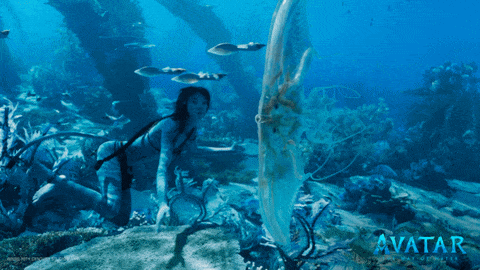 CANCER (June 21 – July 22)
Ruled by the moon, you are known to be deeply connected and guided by your emotions. When it comes to matters of the heart you are extremely selfless, devoted and nurturing, yet a strict disciplinarian. Imbibing the mystery and fluidity of water, as a Cancerian female, you have an incredible artistic quality, which manifests itself in your love life. This year is all about being more in touch with your inner thoughts and letting your intuition guide you. Let go of those inhibitions and allow the magic to unfold.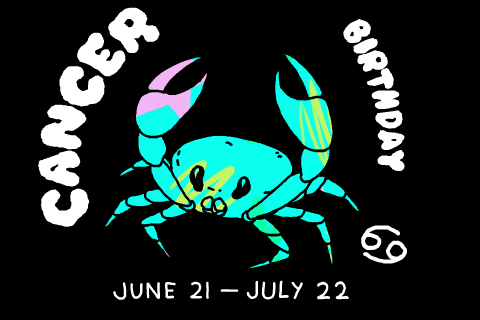 Relationship Goal To Manifest: Embrace the journey of your romantic pursuits and live the feel-good moments, even if it is short-term. Know that these situationships will lead you to see the bigger picture of who and what truly matters to you.
Ideal Date: A walk (to remember) in the park
Ideal Colour To Wear On A Date: Silver and white (Top your makeup look with a dash of glittery silver eyeshadow, all the better to showcase your glamorous self in your Tinder profile!)
Ideal Day For A Date: Monday makes you look enthusiastic, energetic and fresh
Most Likely To Match With: Pisces, Virgo, Scorpio
SCORPIO (October 23 – November 21)
A Scorpio woman is known to be bold, sensual and strong-headed. In the world of online dating, everyone will find themselves checking you out (at least once). You are intelligent, passionate, loyal, brave, and highly intuitive and are looking for a mind that can match this energy and vibe. As someone who seeks a lavishly bold lifestyle, you will find yourself carefully assessing every (romantic) situation before jumping in this year. Possessiveness is in the blood, soul, and heart of everything you do and will seek a partner who will be generous in giving their attention to you.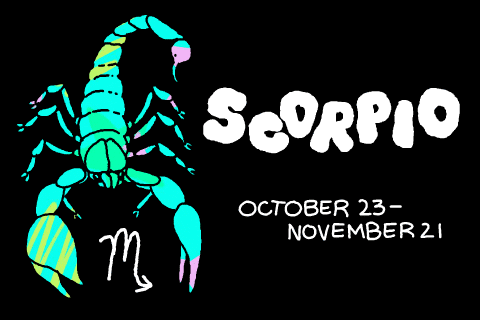 Relationship Goal To Manifest: Coming out of Mars Retrograde will give you more clarity and confidence in your love and life. Start on the right track by making new friends, as you will need to put in more time and effort to keep your relationships in check. Something beautiful will blossom out of it.
Ideal Date: A romantic dinner date!
Ideal Colour To Wear On A Date: Red (Bring out that bold personality out with a hint of red)
Ideal Day For A Date: Tuesday
Most Likely To Match With: Taurus, Leo, Capricorn
PISCES (February 19 – March 20)
Mystery, sensuality, romance and spirituality define a Piscesian woman. While dating, you are empathetic towards your partner's needs and are always ready to comfort them. Regardless of how well you seem to have it together, you will have moments of doubt. Don't ignore the signs that don't align with your energy. And this will lead your 2023 – putting the past behind you and letting the planets surprise you!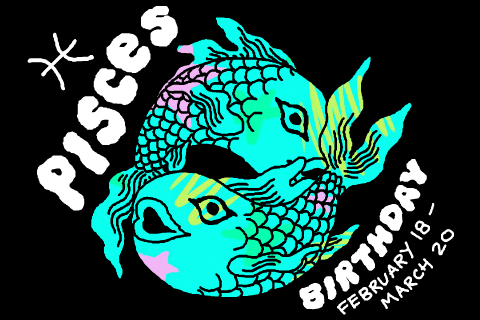 Relationship Goal To Manifest: Open your heart and mind to new prospects; love is indeed coming your way. You can look forward to a long-term connection with someone who is willing to understand you and see beneath the surface.
Ideal Date: Buy 2 tickets for that next Sip and Paint class near you
Ideal Colour To Wear On A Date: Golden yellow (Cover yourself in Sun-shine and radiate that vibrant energy of yours)
Ideal Day For A Date: Thursday and Friday bring out your best energy
Most Likely To Match With: Cancer, Virgo, Taurus
Psst…according to Tinder's Year in Swipe Report 2022 zodiac signs were also one of the most popular types of descriptors added to Tinder bios. In fact, the dating app saw the term "zodiac" increase by 75% in bios globally.
How To Manifest Your Crush? Maybe Don't, It Could Be A Bad Idea!
Know more