Culture
Supermodel Naomi Campbell Welcomes First Child At 50. So Can We Please Stop Bothering Women About Ticking Biological Clocks?
By
|
When I was 25, my mother was double my age. Nope, not a math problem, just me contemplating that at 50 years old, my mother had two kids, one of whom was already having a quarter life crisis! What put in this pensive mood and thinking about women and age is the news I read this morning. British supermodel Naomi Campbell just become a first-time mother… at the age of 50. According to her  Instagram post, it's a beautiful baby girl, whose name we don' know yet.
Posting a picture of just her hands cradling tiny baby feet on her social media, Naomi Capmbell wrote, "A beautiful little blessing has chosen me to be her mother.So honoured to have this gentle soul in my life there are no words to describe the lifelong bond that I now share with you my angel. There is no greater love."
View this post on Instagram
The happy mama's announcement seems to have caught many of her friends and peers by surprise, since there was absolutely no news leading to this moment that she was about to become a mother. But some friends probably knew. Her comments were filled congratulatory messages from her friends and fans.
A mother at 50… wow, that's something that we're not so used to hearing, are we? And it's a shame that that's the case. Because while I know that the trolls and judgement givers might already be in an overdrive, I think it's wonderful that Naomi Campbell got to live her life to the fullest, and accomplish all that she wanted to accomplish, and then decided to embark on a new stage of her life, when she was ready.
Back home, I can only imagine that judgement that would accompany such a choice. I remember when Shah Rukh Khan and Gauri Khan announced AbRam's birth by surrogacy, or so did Shilpa Shetty Kundra, or even Ekta Kapoor, who is a single mother via surrogacy. And the trolling that followed about why these women couldn't just give birth to the children themselves or get married first and then have kids. Sigh. These people think having kids is some kind of a moral duty of women. Woe be tide any woman who says she wants otherwise or wants to delay it until she has achieved something in her life.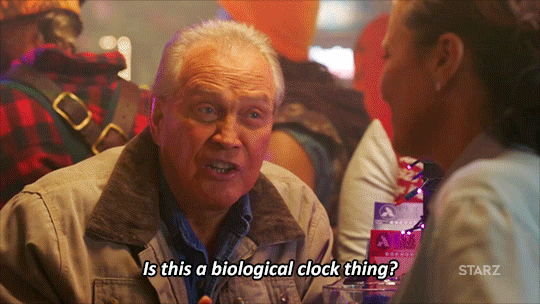 The Pressure To Have Children At The Right Age
A few years ago, I was embarking on yet another weight loss journey (yep, didn't stick) and was asked to consult a  gynaecologist for a possible PCOS diagnosis. I'd never had it, but I found out it could be triggered due to weight gain, and I was put on a bunch of precautionary medication as well as asked to get a sonography, twice. At one point, I was even advised to freeze my eggs, just in case,  because I was so close to 30 and marriage was nowhere on the horizon yet. That day, I came home and wept in my pillow, like a typical Bollywood heroine does. It seems a bit overdramatic in hindsight, but that day, I was scared, because years and years of conditioning about being a woman 'optimised for childbirth' and 'conceiving at the right age' left me upset over something I wasn't even sure I wanted yet.
I am 30 now, and I still don't know if I want children, at all. But is is good to have the choice to have them when I want? Yes, it is. I mean, who doesn't like options? And women today do have these options, from IVF to surrogacy to adoption. But how many woman are harshly judged when they even consider these options out loud? I may have jokingly spoken aloud that bringing kids into this scary-ass world that is only going to get worse feels like a bad idea. But can you imagine me telling this seriously to my parents while they search for the perfect Gujju boy for me, their already too 'modern', 'woke' and 'feminist' daughter who turns down most proposals because the boy's mother doesn't want a working bahu?
Can you imagine going to an arranged marriage date and telling the boy that you're not sure about having kids just yet? Or better yet, being a married woman, and then having a sudden change of heart about having children? I can picture a K-Serial triple take of the shocked 'Kya?' across all faces!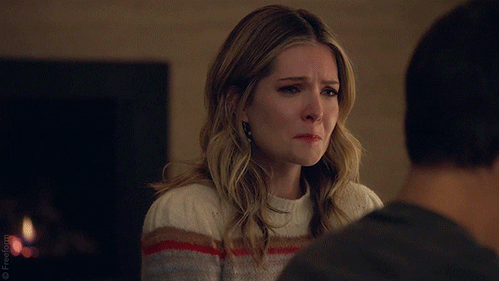 Biology is already an enabler of female oppression. Add to that that the ticking biological clock that everybody wants to keep reminding us about, and shame us for wanting to live our lives disregarding it, and you've got the reason why more and more women are turning away from motherhood. Because what other option do they have? Some women have the finances to manage a late pregnancy and motherhood, because mind you, whether it is your biological child, via surrogacy, or adoption, it is an expensive procedure not everyone can afford. However, these women don't have society's or sometimes, their family's support. And those women who have that support might not have the finances. You see how frustrating this is?
I look at women like Naomi Campbell, a mother at 50, or a Sushmita Sen, a single mother of two adopted daughters. Or a Raveena Tandon, who not only adopted two girls when she was 21 and working in Bollywood, but also got married later and had two biological children from that marriage, and is now a grandmother at 46 to her adoptive daughters' kids. And I think to myself that the only way for women to put an end to this judgement, and compulsion of 'getting married and pregnant at the right age' and this stupid, annoying biological clock is for them to be literate, educated and financially independent.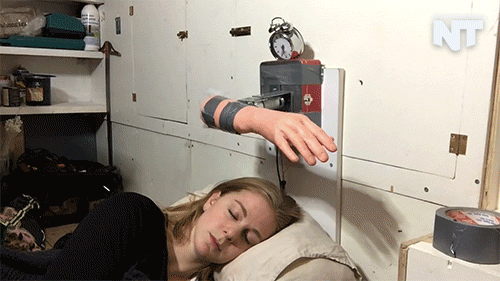 One of patriarchy's biggest tools of subjugating women has been that she doesn't earn and is a dependent on the male members of her family. And so comes the argument of "You live under our roof, so you've got to follow our rules". The moment a woman is independent in every way, this tactic crashes and burns and doesn't hold sway over her anymore. She is her own person, free to choose whether she wants to marry or not, or have children or not, have children as a single parent or marriage or live-in, or find a partner who is on the same page about the decision to become a parent now, later or never. Oh, and accessibility is the key to normalising everything. So if the government could help make education and reproductive healthcare infrastructure more robust and accessible to enable reproductive independence in the women of this country, that would be great, for starters.
The biggest change has to be in the mentality of people, particularly women. I lay the onus on women because as mothers, aunts, sisters, friends, and mothers-in-law, they're usually the ones creating the pressured environment or cajoling the other women towards following the 'accepted' societal norms around 'the right age for women to do things'. And they are often the ones with the sharpest jibes and taunts aimed at those women who dare to be unconventional. But we know that women are capable of so much more, of being strong allies and support systems to fellow women in taking such major life decisions which can seem scary and make them feel alone up against the society.
As for the men, the blunt way to say this is no uterus no opinion. But in the event that your opinion does matter, try and be open to options instead of clutching your ego like a petulant child and obsessing over the whole 'my progeny my legacy' bullshit.
'Sexify' Review: A Show About Women In STEM Cracking Female Orgasms? Oh God Yes!
GET HAUTERFLY IN YOUR INBOX!