Shrey Sawant/Hauterfly
Lifestyle
Yes, Times Are Tough But Here's 5 Ways To Keep Yourself Positive During This Time. And It Does Not Involve Coffee Or Baking
By
|
At the cost of sounding like a pessimist and a cynic, this lock down has not been bringing out the best side out of me. Having entered the fourth week of quarantining, though I am safely nesting in the comfort of my house, I haven't felt more uncomfortable in my entire life. Suddenly, my room, my bed that once used to be my sanctuary, has now turned into a punishment of sorts, bringing my mood down dramatically.
It's true that it hadn't started out like this. It would seem fine at first, even favourable considering I could sit and write in my bed, not having to push my way to take the metro and reach office looking like I had been in a bar brawl. But a few days after I had caught up on my sleep, taken as much rest as I needed, the urge to step out became quite urgent. And that's when it started, the irregular sleep patterns, mood swings, irritability and ultimately the manifesting of negativity.
In all of one week, I was dis-assembled into a mix of my most negative emotions, laid out bare, leaving me at my most vulnerable. And the thought that gnawed at me most was that I knew that I wasn't this person that I was turning into, but suddenly as we were thrown off our usual course in life, into this new life of social distancing, I realised that maybe I had been socially distancing from my self in the process. And that is when I knew, I needed to do something about it. So, after a lot of hit and trial, here are the 5 things that worked out best for me, helping me stay positive during this lockdown…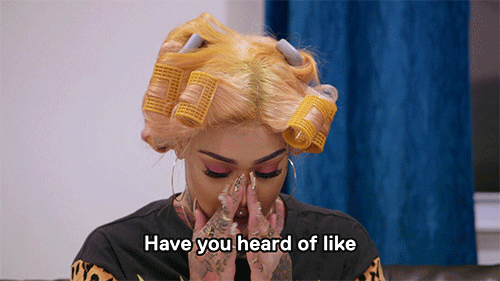 Optimism Is Key
There is a saying that goes, 'Optimists are realists who take positive steps to cope with obstacles instead of succumbing to them.' And while this has always seemed as good life advice, it couldn't have come at a better time. It is easy to lose the positive side to yourself and succumb to the pessimistic thoughts of having to stay locked up. Which is why, you need to make conscious efforts to remind yourself that everything is fine, and even if it doesn't feel like in the moment, it is bound to get better soon. Remind yourself that this is the best way to keep yourself safe and out of trouble, and that you'll come out of this stronger than before.
Make Plans For Future
One of the best ways, as advised by several health professionals as well, to cope with situations of stress and panic is always to calm down and think about all the great outcomes that would arise out of the situation. In times when you feel low and crippled by your emotions, think about all the fun plans you will make with your family, friends or loved ones and try to get excited about all the good that the future holds for you.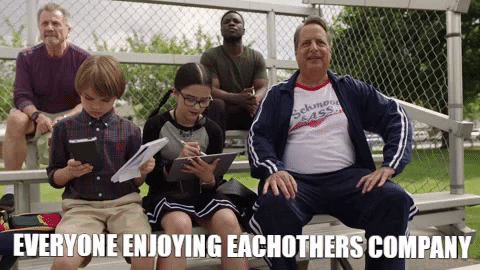 Embrace This Family Time
In case you are quarantined with your family during this national lock down, or even your loved ones for that matter, use this time to thank them for being by your side and embrace their presence in your life. More often than not, we tend to take people closest to us for granted, and if this lock down has taught me one thing, it is that nothing in life should ever be taken for granted. So, use this time to bond with your family and partners, and appreciate the little quirks that bind you all together, without letting the little things get under your skin. It may be a tad bit difficult, but sure as hell is worth it.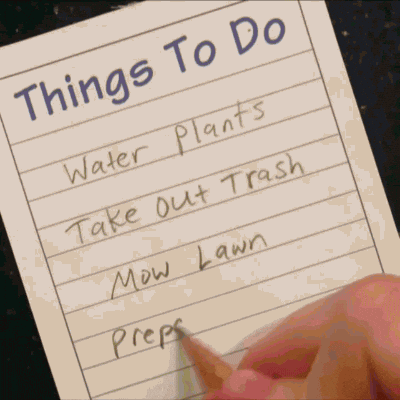 Have A Routine
One of the best things that worked for me in order to shake myself out of this pool of negativity was preparing a routine for myself. From spending my days in a limbo, to finally sitting down and making a time-table for my self, starting with adding enough hours of sleep, me time, netflix time, an hour for workout and time to spend with family, having a routine and things to look forward to helped me immensely in keeping my calm.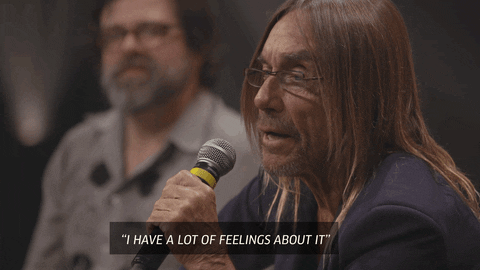 Talk About Your Feelings
The one thing that pushed me further into this state of sadness and irritability was the fact that I would not talk about my feelings with anyone. In what was supposed to be a physical lock down, I locked myself down emotionally, that in turn led to the chaos in my head. So to avoid manifesting into a state like that, it is best and most helpful to talk about what you're feeling to someone, to confide in them and unburden yourself from all the thoughts that are weighing you down. Trust me, it helps more than we give it credit for.
GET HAUTERFLY IN YOUR INBOX!