Sama Meerza/The Hauterfly
Fashion
4 Designers Tell Us The Fashion Trends That Need To Be Gone In 2020. You Will Agree!
By
|
I am not someone who gets caught up in the biggest fashion trends of the year. They don't dictate my buying habits, which are very chaotic and often impulsive. If there is a hot new trend I end up liking, it won't be because the Bella Hadids of fashion have worn it but the fact that I found it exciting and could see myself having fun with it. More often it is the trends that give me leeway to add my personal traits to them that make a fan out of me – strict and clear-cut looks bore me. This is why I try and stay ahead of what's happening in fashion so that I can work on a wardrobe that has a mix of both, a few trendy pieces and few staples with my own touch, to hit that hashtag quota!
2019 saw many trends commanding shelf space with some becoming so popular that they managed to transcend borders and were versatile enough to penetrate many pockets of the world. Off the top of my head, the viral acceptance of neon clothing can single-handedly define the year. To the point of saturation, in my opinion.
There happen to be similar trends that reigned in 2019 which I personally deserve a mention before the clock strikes midnight on the New Year.  And while I can go on and on about how caped blouses need to bid adieu to like yesterday, let's hear what some of our young Indian designers think. Here are the fashion trends they want to say goodbye to in 2020!
Saaksha & Kinni
Armed with their own unique vision of doing OTT prints, this designer duo has racked up an impressive clientele very quickly. Boasting of original statement embroidery and prints, these ladies are at the helm of an exciting label we want to see much more of. For them, 2020 is all about doing out with the predictable and adding the flavours of experimentation to our style. According to them,
"The trends we need to say goodbye to in 2020 are neon, body con, and microscopic bags!
Neon has become commercial over all and is seen everywhere on every silhouette and style out there. It has become brash and predictable – out with the neon and in with the dusky and dark!
Micro mini bags though cool for a hot minute, are highly impractical for today's modern working woman and should be replaced by something more functional and on-trend.
Bodycon dresses should be left in the 90s and replaced with oversized, layered clothing that can still be sexy and belted."
We can certainly see ourselves saying goodbye to our bodycon obsession. All that bootylicious glamour is not worth the constant discomfort and cautious watch anymore. Next!
Aprajita Toor
We have been longtime groupies of Aprajita Toor's fresh and fabulous ethnic footwear story. Yet another celebrity-fave, her range of easy-to-wear yet glamorous kolhapuris, platforms and juttis are so pretty. I especially love her work with pastel chappals, I should confess to having been falling for it on more that one occasion…and colour. According to Aprajita,
"Bid goodbye to vintage fashion from the 90s and make way for more colour pop along with modern take on classic styles.
Transparent or Naked heels – Transparent or clear heels have had their moment. In my opinion, the next year should add some bling or accessories to footwear. For eg – embellishments, sparkle, chains, etc.
The metallic tones – This shoe trend is exhausted and it is time to look out for something distinct and elegant. Perhaps, add a pop of colour to our classic toe-loop sandals.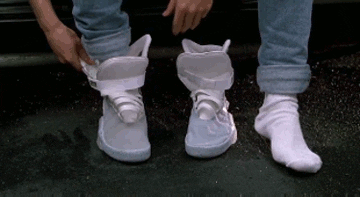 Chunky oversized sneakers – This is a trend that has been doing the rounds for a long time now. It's time to say goodbye to these sneakers and introduce chunky platform heels where the classics will get a modern touch with strappy sandals, closed shoes, and chunky heels."
Sunaina Khera
Sunaina Khera has been responsible for some of our fashion highlights for a while. She made Madhuri Dixit Nene channel her inner Samantha (Sex and the City) in a sexy sheath and dressed Radhika Apte for her hot AF Maxim shoot last year. For Sunaina, 2020 is all about getting real with style and getting rid of:
"Chunky Jewellery: Less is More. Minimal and layered jewellery add a certain panache to an outfit that chunky jewellery could never do.
Stiletto Sock Boots: 2020 will be all about comfort shoes and stiletto sock boots have no place in it."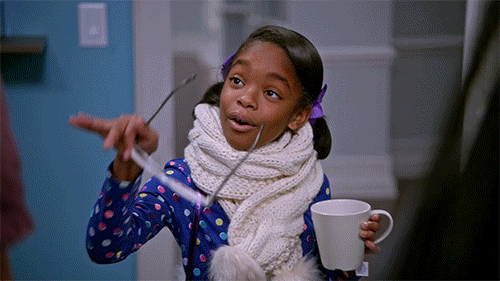 Sunaina also mentioned we need itty bitty shades out of the scene and we totally agree. You need wider frames to throw all that shade at the negativity in the new year!  "Classic fashion always comes back. Although these sunglasses were a huge trend, I feel it won't last in the new year no matter how trendy these were. Classic shades will be back with a bang", elaborated the designer.
Aanchal Sayal
If you're not on the accessory bandwagon yet, get on it right now. 2020 looks like it's bringing with it a lot of add-ons and Aanchal Sayal's pretty bags and shoes are right at the forefront of it. According to the designer:
"Hair clips and headbands: If you haven't been living under the rock, then you know how big a trend, bejeweled clips, and padded headbands have been in 2019. However, the new year would certainly usher in a wave of minimalistic chic, so chunkier headbands and hair accessories would certainly be on its way out.
Crop tops & Off-shoulders: This one has been doing the rounds for more than a year now. I personally feel it's time to give this trend a break and experiment with newer styles and silhouettes such as puffed sleeves and pleated everything for a quick fashion makeover.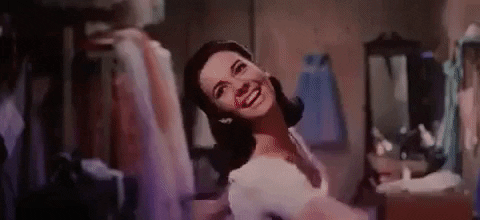 Anchal also made a case for OTT skirts to be back in trend and we are leaping with joy. Say bye to, "Slip skirts: This 90s trend has been the skirt du jour, but in 2020 I would prefer to see skirts with a pretty flair and flounce", says Sayal and love her for it!
What are some of the 2019 trends you want to see go in 2020? Let us know!
10 Fashion Moments Of 2019 From Bollywood's Leading Ladies That Were Simply Disastrous
GET HAUTERFLY IN YOUR INBOX!