"Vagina Is Ruined": Man Finds Wife's Post-Pregnancy Body Unattractive, Twitter Is Repulsed By Him!
Only a woman who has given birth to a child knows how difficult pregnancy can be. Of course, men will never understand no matter how hard they try. However, there is a level of sensitivity that they should have for women who have carried the weight of their child for nine months and have gone through so much pain. A man's note about his wife "Grossing" him out after giving birth just makes us furious. It just shows how ignorant some men are to accept the changes that come in a woman's post-pregnancy body. In fact, the feelings expressed by this man for his wife will gross you out and make you think, how low can a man stoop?
The series of notes by the man doing rounds on social media just disgust you to the core. The kind of words he uses to express his feelings for his wife after her pregnancy is sickening. The man(35) first explains the happy married life that he led with his wife (25) before their child's birth. He also wrote that his wife was always conscious about her body. He further goes on to say that things changed when she got pregnant and stated that he felt "Repulsed" by her during that time. The normal changes a woman goes through during pregnancy like the belly getting bigger or getting stretch marks became a "Turn off" for the man.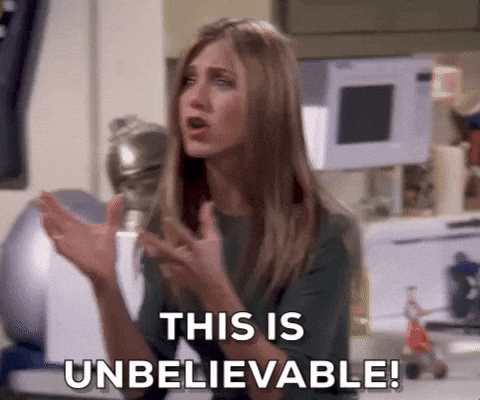 In the note, he even wrote that his wife's "Vagina was ruined" and he no longer felt attracted towards her! Did he stop here, NO! He also wrote after the baby was delivered, things became worse. And by that he meant, his wife's "Body" became unattractive because the stretch makes were now permanent and also her body was "Sagging". He even revealed about being attracted to another woman because his wife no longer appealed to him.
"I feel repulsed by my wife."

"My wife started grossing me out during the pregnancy. The big belly, stretch marks, acne, and big, dark nipples really put me off… Her vagina is ruined. She looks old and haggard." pic.twitter.com/ht9bZp9gLV

— Alma (@glumirror) March 14, 2023
Twitter users have severely criticised the man for this note. They are talking about the vast age gap that existed between the couple. They have slammed the man for shaming his wife's post-pregnancy body and have put forth their opinions on the disgusting mindset that the note reflects.
The age gap told me everything I needed to know

— ✨️𝓛𝓲𝓵𝓲𝓽𝓱✨️ (@peonyybabyy) March 14, 2023
She was 19 and he was 31 when they started dating. 🤢

— Alma (@glumirror) March 14, 2023
The age difference explicitly communicates the fact that he wanted a young thang that would remain young forever. Now that he is seeing her body experience womanhood in different ways, he recalls that it was never a woman he wanted but a young practically untouched girl.

— uSis o right! (@SineNtombi_) March 14, 2023
Reason 82738382837377372 to not date men. If women could make other women conceive i would've never done that to anyone

— Skyler (@skyug3333) March 14, 2023
Isn't this whole revelation so very sad? I mean, is the woman giving birth to a child only for her happiness? Isn't it so insensitive on the part of the man to shame his pregnant wife on her looks with such demeaning words? Do they not understand that it's part of the natural process that happens to every woman who is pregnant? Well, how would they? The kind of mindset reflected by his words shows how men like him make it a point to create insecurities for women about their bodies over natural changes that cannot be controlled. And such men are just disgusting!
'Jawan' Director Atlee, Wife Priya Share Pregnancy News With Cute Pics
Pragya Dubey
Pragya Dubey gives the impression of an introvert, but can kill you with her sharp words. She tries to keep her research spotless, loves to travel, and watch thriller movies. But hates to pen down their reviews!
Know more