Study: Women Better Than Men At Reading Eyes, Understanding Emotion
Women are better empathizers.
Updated December 28, 2022
You know, it is true that women understand emotions and body language better than men. It is not because we are more emotionally expressive or "sensitive", it is because we are more caring and empathetic towards others and at times, it acts as an advantage. And if anyone has any doubt about it, we have some strong scientific evidence to prove it. A new study revealed that women across the world are better than men at assessing the feelings or thoughts of others by reading the eyes.
The findings of a recent study show that women across the globe are better than men at assessing emotions and thoughts by reading the eyes. The researchers of the study mentioned that it establishes the advantages women enjoy in cognitive empathy. The study covered 57 countries and it also includes India. The researchers found that women in most countries have scored higher than men on a test called "Reading the Mind in the Eyes" which measures cognitive empathy. For the unversed, cognitive empathy is the ability to understand the emotions or feelings of other people.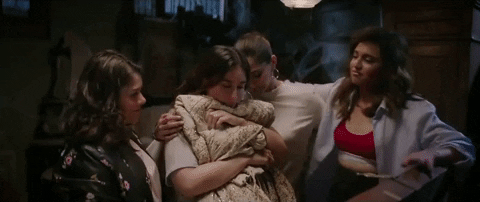 In the test, the participants had to look at the pictures of a set of 36 eyes and assign to each one of four specific emotions or feelings – arrogant, grateful, sarcastic, tentative, decisive, amused, aghast, and bored.
David Greenberg, the study's lead author mentioned that cognitive empathy is the ability to put yourself in someone else's shoes and understand what someone else is feeling and thinking.
Earlier, scientists had speculated that the sex difference in cognitive empathy can be attributed to social or biological factors. In a 2011 study, Baron-Cohen and colleagues had shown that extra testosterone reduces empathy.
The researchers said that understanding sex differences in empathy can help them understand why certain mental health problems impact more men than women.