Lifestyle
Viral Erotica 'Kissing The Coronavirus' Infects Twitter With Amused Curiosity. We'll Read It For… Umm… Research!
The best thing about humans is, we adapt. Especially, when it comes to our art. You give us an apocalypse, we'll write dystopia. You give us a lockdown, we'll find a way to shoot full-length tv shows and feature films while maintaining social distance. You give us coronavirus that deprives us of touch, we'll write an erotica about it. Err… what? Yep, you read that right. Coronavirus horror fiction had already begun way back, but now, ladies and gents, it is time for viral erotica to get its moment under the spotlight. Written by first-time author MJ Edwards, Kissing The Coronavirus is a piece of viral erotica that has taken the Internet by storm! For all sorts of reasons, of course!
. @siddharth3 brought this to my notice and I am now scarred beyond repair.

I also want to read it. Just for science. pic.twitter.com/OuoRwKzutS

— Narayani Basu (@narayani_basu) September 29, 2020
The 16-page e-book, which is currently available for purchase online for a measly INR 76, describes itself as a steamy love affair of the forbidden variety. Ah, don't those just taste the sweetest. Kissing The Coronavirus' description is as harlequin romance as it could be, replete with fake-ass name for its heroine.
"She was supposed to cure the Coronavirus. Instead… she fell in love with it. Dr Alexa Ashingtonford is a part of a crack team of scientists tasked with finding the cure to the devastating Coronavirus. Little did she know she would end up falling in love with it, in this steamy viral-erotica. Kissing Coronavirus is a steamy tale about forbidden love and dark desires come to life."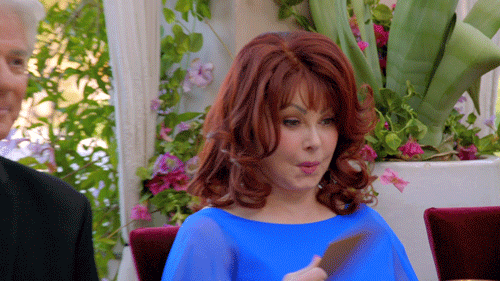 But I think, it is the final line of the description that takes the cake for me. I mean, it really, really makes me want to buy it, because girl got my sympathies!
"The book is MJ Edwards debut book, and is her attempt at trying to pay the bills following her job loss."
*Spaces out for a second thinking if I can also write erotica, you know, in case I need it*
Anyhoo, Twitter was amusedly curious about it. And a lot of people wanted to read Kissing The Coronavirus, purely for the scientific appeal of it all. You know, research. Nothing else. Nope.
And it's just a dollar. I'm happy to spend it. This will be a bestseller.

— Siddharth Singh (@siddharth3) September 29, 2020
I haven't been on this bird app yesterday and today I come on and ya'll are reading a book called kissing the coronavirus THATS IT IM NOT COMING BACK GOODBYE

— raeesa (@emikashideos) September 27, 2020
I had to travel for work and now I have a three hour ride back home. I'm very tired and stressed so there is only one thing to do: Read Kissing the Coronavirus.

— marines (@mynameismarines) September 29, 2020
someone help me remove kissing the coronavirus from my brain i beg

— shanae. (@manonilea) September 28, 2020
hmmm it did not occur to me that this kissing the coronavirus book actually referred to the main character f*cking the ACTUAL CORONAVIRUS!? pic.twitter.com/TfLwUyCL0K

— Lucie (@LucieReads) September 29, 2020
i'm gonna read kissing the coronavirus in october bc i only want to read horror in october

— lou reading things (@lazyuniverses) September 29, 2020
A few kind souls also shared some snippets of the text, just in case you wanted a preview.
me reading kissing the coronavirus so you dont have to 🥶

— 🌼 alis (@lightsweaver) September 29, 2020
😭😭😭😭😭😭 pic.twitter.com/TkCbefQQm3

— 🌼 alis (@lightsweaver) September 29, 2020
"Alexa felt a rush of excitement every time she picked up the Corona sample, like a pulsating erect penis, desperate to unleash its devestation on anyone who touched it." https://t.co/lv0CnjB4hJ

— Jazmen ✊🏾✍🏾📚❤️ (@jazmenvert) September 29, 2020
While other Twitter users even gave us their verdict about Kissing The Coronavirus….
u didn't hear it from me.. but kissing the coronavirus was actually pretty funny..

— gabrielle – cr: after 2 (@nezhasrunin) September 29, 2020
if you're having a bad day please search kissing the coronavirus on goodreads and read the reviews and quotes PLEASE

— shirel 🦕 (@rstkprjm) September 30, 2020
Well at least kissing with the coronavirus is gonna get people into reading pic.twitter.com/y63BDS5pdj

— Natie (@Natietalks) September 30, 2020
Aww look at us, finding the silver lining and kissing it! Full on frenchie! Muah!
GET HAUTERFLY IN YOUR INBOX!