Away From Home This Diwali? Here's What We Are Doing Instead Of Cribbing About It. Basically, Jahan Ho Wahi Ka Maza Lo!
Updated October 20, 2022
Festivals, whether you are celebrating or not are all about staying with your family and being close to your loved ones. If you have not realised this yet, then you will once you start living away from your family. Right now, when people around me are gearing up for the festive season ahead, that is Diwali, I am pondering over my plans for it. Since I am away from my family, my parents, and siblings, I am rather having a difficult time deciding on how should I really spend my four-day-long Diwali holidays. I am left with two choices here, either I laze around, be sad, and end up wasting the festive season or I choose to make the best out of this Diwali being all by myself. And I have decided to go for the latter option!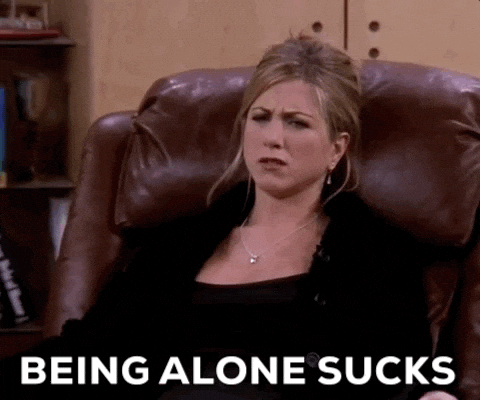 Well, I cannot change the reality, TBH, nor can I stop missing my family when everyone around me is lucky enough to spend the festival with theirs. But I can still try and do something new, maybe just to add it to my box of experiences.  So, as the festival of lights is just around the corner, here's how mine will look this year-
Decorate PG With Some Lights!
Okay, so I might not really be happy about the fact that I will be alone this year on Diwali, but lights can work wonders to brighten up the mood. In fact, this is one thing that is recommended for each one of you who has no plans otherwise. Buy some lights for the home you are staying in, whether it is a paying guest or your hostel room, try this to cheer up your Diwali a little. I am surely doing this BTW. In fact, buy some diyas too!
Make Plans With Friends Who Too Are Away From Home!
I have, and I am sure many of you will be having friends who are in the same situation as you. I am planning to make some outdoor plans with my friends too because you know it's really impossible to get such long weekend holidays. 
Step Out To Experience The Beauty Of The City During Diwali 
Another thing that I plan to do this Diwali. These days, every day when I walk back to my office, the sight of people enjoying their Diwali shopping, and shops lit up with decorative items automatically brings a smile to my face. So I have decided to just go out on Diwali to experience the beauty of the city where I am in because you see career can take you places, so the dialogue from Yeh Jawaani Hai Deewani, Jahan hain wahi ka maza lete hain, starts making sense with time. 
Video Call With Loved Ones
Life has become so busy and hectic, that I tend to forget how important is it to keep in touch with my close friends and family. So, this long weekend will also be dedicated to talking with all my loved ones from whom I have been disconnected for so long now.
Dress Up And Click Picture With The Roomies
The closest people during this time are the ones you are sharing your place with, the roomies. So I have also decided to dress up on Diwali and share some fun and memorable moments with them because they too are away from family and looking for the same comfort that I am.
None of us can look forward to a Diwali that is not spent with our family, but after finding myself in such a situation, I guess we should try and still make ourselves happy. And just maybe you end up making great memories.
5 Easy And Low Maintenance Home Decor Ideas That Will Make Your Home Diwali Ready!