Sama Meerza/theHauterfly
Sex
5 Things He Does That Can Kill Your Sexy Mood
By
|
If you ask me, given the right situation, I can be a very kinky and horny person. When I am dating someone who knows how to get me going, keep fuelling my passion, and make sex a happy experience – I get kinkier by the sesh! Good sex feels rewarding so you feel like you want more of it. Similarly, bad sex puts you off sex and kills your libido. It's better to just do yourself than doing bad sex.
A guy who respects your boundaries and knows how to take it slow will get much more action than a guy who acts like an asshole and makes you feel like you owe it to him. No, we don't owe it to anyone – if he is your boyfriend, if you agreed to go on a date or if you asked him to come upstairs.
Some guys are just terrible when it comes to sex because they make it such a negative experience for you that you don't feel like it. The very idea of doing him begins to turn you off. Or maybe it could be a fleeting phase of him being annoying and murdering your libido. I am not saying it has to be him, but if he is doing one of these things, then it's likely he that's killing your mood for sex.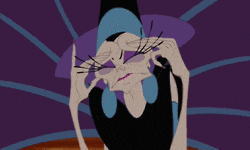 Brushing a conflict under the rug
I don't know how some people dissociate sex from emotions but for me, they are very much connected. If you have ticked me off and I have been thinking about it all day, kissing me won't fix it. Like okay, this morning you avoided confrontation and made me sound like I am crazy, and later, you want me to get naked and ride you? No, honey, take that attitude and give yourself a ride back home. Resolve the issue, make me not want to sell you on OLX, and then we can think of sex.
Rushing through things
There are men who get turned on like a lamp, instantly! And then they rush through foreplay like sex is the main course and foreplay, the starters. No, foreplay is the real main course and sex is the dessert. If he is not putting enough effort into truly making love to you and rushing through items on the sex list, then it's bound to piss you off. I bet he is one of those guys who goes on one day tours of cities and believes he has seen everything.
His turn-ons are your turn-offs
I understand you have fetishes but it turns me off. It's like anti-arousal for me. If I do not like something, please don't act desperate to get it done or to do it to me. Reaching middle ground is cool but some things are just off-putting. If he pushes you too much to go out of your comfort zone, you will snap and all that arousal will disappear!
Being selfish
Sure, I sign up for sex so I can give out charity orgasms to you, while you think the sex is over after you came. You pursue sex when you're in the mood. You rush through foreplay and your end goal is your climax. Or at least it feels that way. So if he makes you feel like sex is about his pleasure alone, I bet that definition will do nothing to turn you on.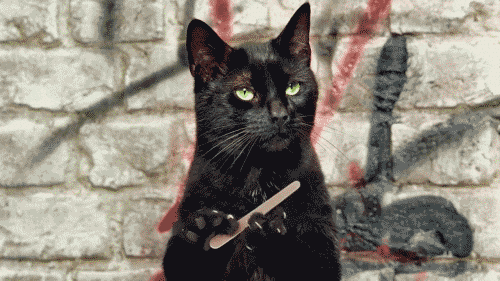 Not understanding your sexual desires
There are men who just don't get it. He doesn't pay attention to your body language, your moans, and what gets you going. These are men who change the rhythm and pace just when you're about to come. These are the men who casually forget that you're a booby kinda woman and not a butt kinda woman. They don't care to explore your erogenous zones or the moves that make your moans louder. If you have been left feeling parched in a sex sesh, if your masturbation feels so much better then you know what is causing all that dryness between your legs!
GET HAUTERFLY IN YOUR INBOX!