Chingsanghoih Guite/TheHauterfly
Relationships
Women Reveal The Best Thing About Living With Their Partner
By
|
Having a loving and adorable partner during the pandemic is the best thing ever. Did you know according to a research, people who were in a happy relationship reported having better mental health during the lockdown last year? Isn't it amazing to get to live with the love of your life? Waking up to cuddles and kisses on your cheek, having someone to bring you coffee when you're working and sleep deprived and to give you little back massages? Of course, there are times when they annoy the fuck out of you.
Maybe you'll fight over whose turn it is to do the dishes. Maybe it will piss you off that he didn't put the toilet seat down. Maybe he fails to remember the grocery list and yet refuses to note the items down. Or maybe you snore when you're tired! But in the end, isn't it wonderful to rest your head on your partner's lap as you start a new series together? Isnt it adorable to see your partner in their natural habitat doing things they would never be caught doing in public? Like sitting on the floor and eating from the takeaway box of Chinese, laughing uncontrollably while watching Welcome?
There are chances you are living with a guy who is a nightmare to live with. But if you're not, life can be blissful.
So when someone asked on Reddit what is so pleasant about moving in with their partner, the thread got flooded with such cute comments. It makes me want to live with bae, right away!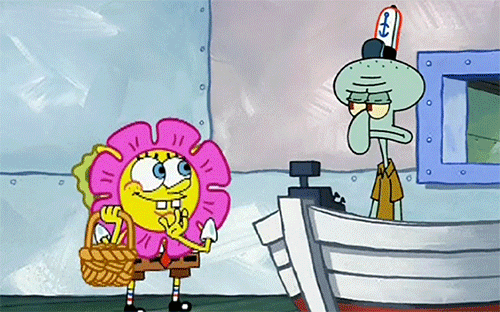 They bring chai
"He prepares a cup of tea so when i walk in the door from work he just has to add boiling water and it's ready. He's made me a tea each afternoon for 10years. Without being asked," a woman wrote. Another one added, "I got married last summer. Every day since, at 11:30am, my husband brings me up a cup of tea while I work. It's such a simple thing, but such a thoughtful act of love!" Bring me chai and I'm sold.
…And enthusiasm
Just knowing that the other person is so happy to have you around is so special. I believe the way you greet each other and react to each other's presence matters. "If he gets home from work before me he usually goes to play video games until I get home, and when I do, he always comes out of our office, throws his arms up in the air and says my pet name SUPER loud and bear hugs me. It makes me feel so loved and wanted when he does. He's on deployment right now and the silence in our home is deafening," a woman wrote.
…And food too
"I have a tendency to get fixated on certain foods and can't stop thinking about it until I eat it. He will remember those foods and get them for me when he goes to the grocery," a woman wrote. Are these men for real? Is there a town you can go to? This is so adorable!
The way they baby talk to pets
"He wakes up an hour earlier than he needs to just so he can hang out with me in the morning. Yes I do treasure him like the treasure that he is. He also baby talks to his 90 lb 13-year-old dog. My heart," a woman shared. "I had 2 cats when I met him, fast forward 3 years and were married and moving in. He's loved my cats while dating and watched them when I was out of town. But now babies the cats just like I do…he was sitting on the couch and my girl Moo jumps up and sits in his lap. He started gently petting her and saying "Moo is the princess…. she is the most beautiful in the land…. she gets all the pets"," another woman shared. I have two cats and this is what I want. Send pet lover boyfriend. Thanks.
How handy they are
"He has a broad understanding of a lot of things, so he can usually figure out stuff he doesn't know by trouble shooting. Our washer broke the first month we were living together, and he fixed it because he understood the concept, even though he's never done it before," a woman shared. This is one of the rare times when I love men doing the typical manly things. As long as my sink is getting fixed and I don't have to pay for it, why not?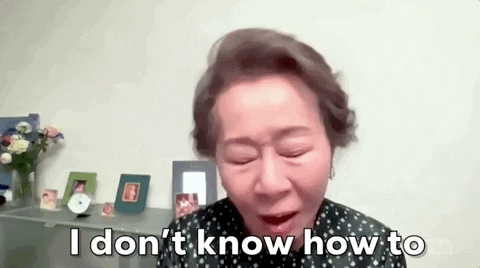 Someone who doesn't turn a house into a "man cave"
"His sense of aesthetics is PHENOMENAL. Everyone was always like "make sure you don't let him turn the place into a man cave!" and he comes in and is like "that vase would really make the dining room pop more if it had yellow flowers in it instead of purple" and "here, let me reorganize your bookshelves so they look sophisticated and professional instead of just rammed in there randomly"," a woman revealed. Really, I don't want to be responsible to decorate the house. I love doing it but if I am living with my partner to not resist the damn lavender meadow air freshener. I don't want to fight to make it look clean and pretty.
Whisper sweet nothings when you're sleepy? Hell, yeah!
"If I'm really tired and sleepy, he carries me to bed and tucks me in," a woman wrote. Another woman shared, "My husband wakes up and leaves for work hours before I wake up. (We're talking about the ungodly hour of 5am) Every single day since I moved in, he comes back to the bedroom, right before he leaves and kisses me goodbye on the side of my head. His beard lightly tickles my ear and he whispers "I love you." He's never missed a day." This is so adorable. One of the best things about living with your partner!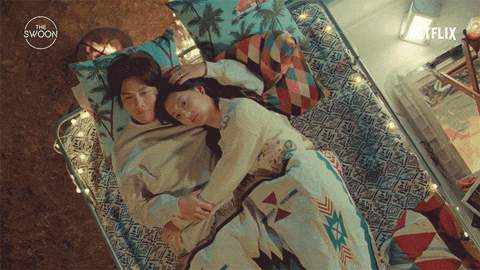 They shower you with affection
"He's extremely affectionate! It's my favorite thing ever! We're almost always near or touching each other. We shower together, schedule our lunches at work together, etc. he's my best friend and I'm pretty sure I'm his and we love to be sappy and touchy. We do our own things too but we prefer to do them in the same place," a woman wrote. What's the point of getting a room and living with your partner if you're not getting cosy?
GET HAUTERFLY IN YOUR INBOX!