Relationships
Single-Shaming Got Worse In The Pandemic, Says Study. Don't Let Them Get To You.
By
|
While I don't get any single-shaming from my friends, my grandmother does feel me being sans a partner is earth-shattering. As long as I can convince her that I am looking and meeting men, she's fine. But if she feels like I am speaking a little more to a particular guy, she will make sure to sell him to me, more aggressively than they try to sell you a credit card or a post-paid plan. Well, this is her way of "caring" because our elders don't want us to be lonely and sad. But what they don't understand is that we can be alone and happy too. It's like almost every other person treats you like you're in a waiting period leading to you finding a groom. Everything they say will involve single-shaming you. Earlier it used to be "Is there someone?" but now looking at how obviously single I am, they go like, "Why don't you meet guys?"
Everyone comes and tries to sell you the idea of relationships – your grandparents say they want to see you married while they are alive, your married friends tell you it's fun to cuddle with someone every night, your sisters explain you how you are losing out on your child-bearing years and so on. Now, it's not like I hate relationships. But none of these people are going to live through the relationship; I am going to. So what matters is whether I am ready and which person feels worth all that. Until then, there's no harm in being single, especially if you are happy without a spouse.
According to a survey by Match.com, over 50 per cent of the 1000 participants said they experienced single-shaming. And 37 per cent of those said single-shaming had increased since the pandemic. I am not saying people who do this are bad. They do it without even realising that it makes the other person uncomfortable. 38 % of people said they have been told, "You'll find someone soon." Around 29 % said people sympathised with them saying, "You must be so lonely." Approximately 26 % of people said their "well-wishers" are shocked they are *still* single and tell them, "I can't believe you haven't met anyone yet."
Then there are those investigating why you're single. Participants reported being asked these questions regularly: 'Have you met anyone nice recently?', 'Are you seeing anyone special?', 'How long has it been since your last relationship?', 'Don't you want some company?' and 'Why do you think you're still single?'
Of course, you get the unsolicited help as several people offer to set you up with someone they think is right for you. 'Let me set you up with someone!' and 'I feel sorry for anyone who's been single during this pandemic' are some of the phrases the participants said they hear from people constantly. Okay, me? I am ready for a relationship, now after not being ready for more than a year. Go ahead, set me up because I am open to meeting people. But hey, I am not really sad without a partner. Stop sympathizing with me. I am a whole unit.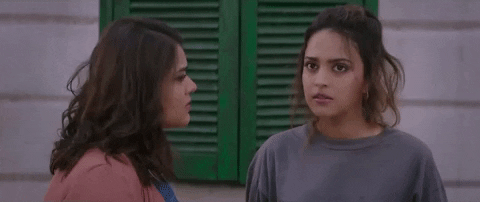 This Sunday, I met my best friends and one of them is married AF and the other one is single AF. The married one tried very hard to convince the single one that she should also start looking. But she said for now she is comfortable where she is in life and doesn't feel the need to partner up. Every person is different and has a different story to tell. If you feel more content partnered, do it. If you are happy being single, be single. One shouldn't be single-shamed just because they are focusing on a list of things that do not involve relationships.
Match's dating expert, Hayley Quinn explained, "Being single isn't a waiting room for something better to happen in your life. Whilst a lot of singles will be actively looking to meet that special someone, many will also be really content with their life as it is." She further added, "That's why single-shaming is so annoying; it assumes that we all want the same kind of relationship, at the same time. Most people wouldn't dream of asking someone, "so you still haven't bought a house yet?" however when it comes to our love lives, it can feel like suddenly everyone has an opinion!"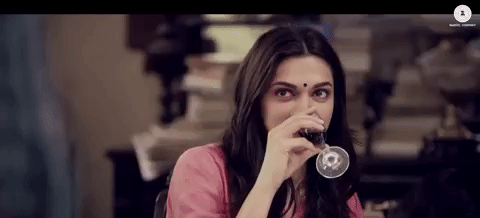 Maybe I want to heal from the past; maybe there are some things I want to change about myself. Not feel ever-ready for a relationship doesn't mean you are emotionally immature, as people assume. Maybe you want to focus on other things. Whatever it is, there's no reason it's okay for a person to single-shame you.
Hayley pointed out, "Finding a meaningful relationship is an amazing thing but being single can also be one of the best of times of your life. You'll never have so much time for personal development, self-care and to go after your goals. If those goals involve finding commitment, then having a fantastic relationship with yourself first will mean you go on to make better choices as to who you share your life with."
Quinn explained, "Remember being single is always a choice, so hold your head up high! When most people single-shame, they're just trying to show that they care. So even if how they express that is annoying, this often isn't their intention." She further added, "When you respond, avoid apologising or making self-deprecating statements like 'I'm not very good at keeping them interested I guess.' Instead speak positively about your life."
She concluded saying you are not answerable to anyone about your love life. "You don't need to justify your love life to someone else, so it's okay to give a vague response. Don't be afraid to change the topic to something else that you're passionate about, there's more to life than just relationships," Quinn said.