International Friendship Day: 10 Reasons Why Office Friendships Are Tighter Than Others
Yeh dosti hum nahi todenge!
Updated July 28, 2023
Growing up, like most of us, I used to celebrate International Friendship Day like it is a festival. Roaming around with friends in my society, tying friendship bands to them, goofing around, and having fun was all the day was about. But I later learnt that all those friends I tied my precious bands to turned out to be the most poisonous snakes I ever hung out with. Moving on as I started working, and my office colleagues became my friends, it dawned on me that office friendships are tighter than all other friendships. If you do not believe me, read through these 10 points to know why.
1. You and your office bestie "suffer" together
By "suffer" I mean the English meaning only, not the Hindi one. You and your office besties are suffering the same problems together like not getting paid enough, doing more work at your pay grade, seeing your boss chill around while you slog all day, etc. Y'll understand each other's pain very well and empathise with one another too as well.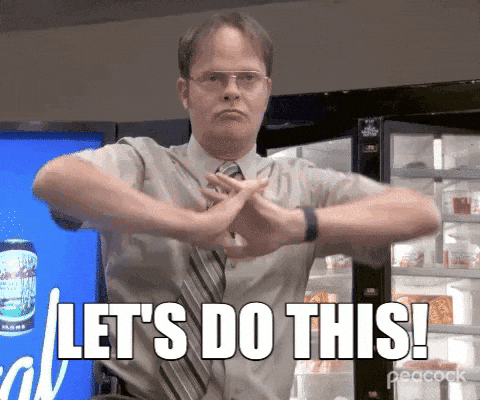 2. You and your office bestie communicate in a language only y'll understand
Having spent your day's 8-9 hours together, you and your office bestie have developed a personal secret language. One look and y'll understand what the other one is trying to say. Even if you see something that looks fishy, y'll look at each other in a non-discrete manner and know y'll are going to talk about it later.
3. Y'll never miss your chai/coffee breaks
Chai and coffee breaks are what get you and your office bestie through the day. Talking about how crappy life has become over a cup of chai/coffee makes life a little bearable, na?
4. Y'll support each other on bad days
You are bound to have bad days when y'll are at work. There are days when your boss blasts you or when they criticise you, your office bestie offers their shoulder to cry on.
5. Y'll have a pact that you both will quit together
Are y'll even office besties if you guys don't have a pact like this? Your friendship is stronger than the couple who has taken their saat pheras, and know that if one of y'll quits, the other one is following you for sure!
6. They are the first ones you go to share any office gossip
The moment you hear hot goss at work, you make a beeline for your office bestie to let them know.
7. Y'll carry an extra tiffin the day you bring their favourite food
If you have something in your lunch box that your office bestie loves, you make sure to carry extra because you know how much they love it. And of course, this is vice versa!
8. Y'll are always seen together
If on those days when your office bestie is on leave or not seen around, people will always ask you about their whereabouts like y'll are each other's personal secretaries.
9. Jag soona soona laage when they are on leave
You feel lonely and betrayed when your office bestie announces at the last minute that they are not coming to work. You also would not have come had you known earlier!
10. IF one quits, work isn't FUN anymore
If for some reason your pact is not fulfilled, and one of you guys ends up quitting first, you feel doomed! Work does not feel like fun, going to the office feels like a chore, and when out of habit you lean to the chair next to you to joke about something the emptiness hits you hard.
So, your office friends will always remain your true best friends because if you guys can rise above the politics and jealousy of the workplace, you know you have made friends for life Happy International Friendship Day in advance, fellas!
Friendship Day: कैसे पहचाने कौन है असली दोस्त? जानने के लिए आजमाएं ये 5 तरीके!