Relationships
Bride Whose Wedding Plans Got Cancelled Five Times Barely Made It To The Venue For The 6th Attempt
By
|
There have been several weddings in the pandemic so far. People are not keen on putting their life milestones on standby, and yet, sometimes, we just have to. Say for instance, a friend of mine was supposed to get married in April. Few days before the wedding, the situation in India got worse and it got postponed. It would have been too risky and also, illegal because well, lockdown. However, this bride had to postpone her wedding five times before she actually got married.
Laura Luckhurst (we don't know her maiden name) married Michael Luckhurst not without going through a hell lot of trouble. Finally after postponing the wedding five times, they just wanted this one to not fall through. Having said that, the universe didn't make the journey easy, quite literally speaking.
When the bride was on her way to the venue, she got stuck in traffic and not for a few minutes or an hour. She was stuck there for more than four hours. Now I did take 2.5 hours once to reach home from work when usually it took an hour max. I was hungry and feeling more frustrated by the minute. Now I can't even begin to imagine the panic I'd feel if it was my wedding day! And with our mahurat system, I think it might be considered even more problematic.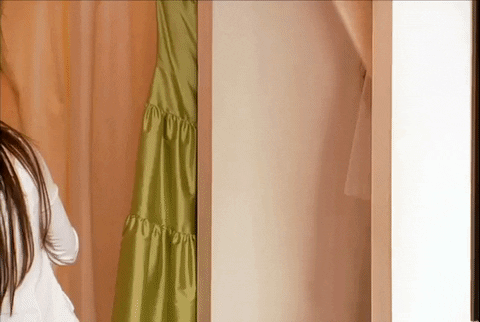 Apparently, as the universe would have it, a lorry caught fire on the route and caused major traffic. As Laura sat there in her car, she tried to keep a brave front but deep down, she was panicking and rightfully so.
I mean, they have been together for almost 13 years before getting married and attempted to marry five times in the past 14 months. "They were due to have it at Archbishop's Palace in November and again on December 20, only for the government to announce Tier 4 quite literally the evening before the ceremony," Best Man Darren Parris shared. Uh-oh, seems like the Luckhursts didn't have much luck!
"We were originally looking at August of last year, then we moved to November, then December, then March…and then finally this weekend. After all the postponements that happened already I just thought we were doomed. It felt like a higher power didn't want it to happen," Michael expressed how they were worried, as quoted by Mirror.co.uk. Why was it so difficult for them to marry?
"It was incredibly difficult. I was there with my second cousin Joshua who was my page boy, his dad Michael and my dad Paul. I was trying so hard not to panic. I feel like I did a good job of staying calm on the outside because I didn't want Joshua to worry, but inside I was shaking," Laura shared.
Naturally, the bride attracted a lot of attention. When she stepped out to stretch her legs, a woman offer her a cider. A little girl gave her a drawing she made of her dress. These people probably cushioned the blow for her.
"It was about quarter past five when we actually got married. The venue was supposed to close at five, but they were so lovely and understanding," the groom revealed. Man, that was a close call.
It also started pouring when they were getting married but it didn't rain on their parade. The couple was elated that they could finally do it. And they were utterly grateful to the venue and the registrar for being understanding and helping them out!