Review: Are Period Panties Any Good? I Tried Them And Here's How It Went
Updated May 28, 2022
Hey ladies, today is Menstrual Hygiene Day, and I am here to talk to you about how to make periods less discomforting. Periods are, without a doubt, the most difficult time of the month for us. It's not just about the PMS, but also about a variety of other factors that cause us discomfort. Especially the rashes that can occur if you, like me, use sanitary pads. Pads are itchy, to begin with, and then you have to constantly adjust them because they move, which is inconvenient. Especially during summers, pads cause a lot of sweat and take away that breathing space for the vagina. Then there's also the hassle of changing pads every few hours, or else it feels uncomfortable. Also, many times, we also face a leakage problem while using pads, I have personally gone through this, so yes it is annoying! These general problems caused by pads affect our mood as well and keep us irritated most of the time. Also, most of us opt for synthetic pads generally, and not the organic ones or tampons and menstrual cups, the reasons for this can vary for each of us. There are period panties that have become the talk of the town. Have you tried them?
Well, I did. And I have a lot to say! I recently tried period panties from a brand called HealthFab. And I believe I have discovered a product that dispels the need to use pads by the third day of my periods. Now, period panties may seem strange to you, and I'm sure you, like my colleagues and roommates, have a lot of questions about them. And I am going to try and answer them for you, based on my own experience. 
I will be starting with the most basic question which comes to everyone's mind:
How long can you use the period panties?
HealthFab claims their period panties are long-lasting but don't exactly put a number to it. I used the panty for a period of 12 hours on the third day. I did not have a heavy flow, however, for those 12 hours, I did not feel any discomfort or heaviness down there.  Also, you put it on like a normal panty, so no problem there. So thumbs up on that!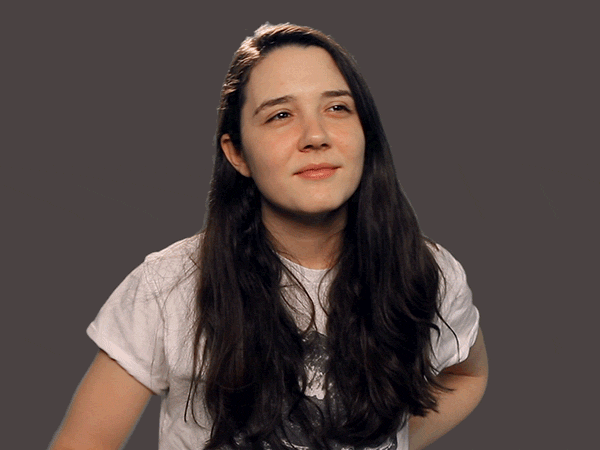 How well does it soak?
Okay, I had my doubts about this one because the brand claims that the panty can absorb flow up to that of five pads. But, to be honest, I was blown away! I kept checking the situation at regular intervals, and there wasn't much blood on the surface because it had soaked the majority of it. I did not face the issue of stains for the 12 hours that I used the panty. 
How is the fit? Is it comfortable? 
The fit was perfect. It has a shapewear-like feel to it and is also quite stretchy. The panty is padded in the same places that a regular pad would be. However, the padding is not an issue, and you will feel happy and light after wearing it. It might be too early to talk about rashes here, although I did not feel any discomfort during the time I used it and the fabric was breathable.
Washing a panty soaked in blood, eww?
Okay, so this will be a con for many of us. Washing the panty was a hassle. Even though I used it on my third day, the panty soaked a decent amount of period blood. The packaging came with instructions on cleaning, which said that it had to be hand-washed only, without using a brush. While it is easy to wash, you have to make sure that all the blood has been properly washed out. That is a queasy job to do, so it is a kind of a cloth version of a menstrual cup, basically. Furthermore, just like menstrual cups, it would be hard for women in areas with water shortages to use these panties to their fullest potential.
Verdict
Overall, I found using period panties to be a positive experience. I wouldn't say it will completely replace the use of pads for me. I have been sceptical about trying it on the first two days of my period when my flow is particularly heavy. Considering it has worked for me so well, I might come around and give it a try once. Nonetheless, on days when I am experiencing a typically low flow, I will undoubtedly use it. I was actually quite annoyed when I had to return to pads after those 12 hours of comfort because the panty had to be washed!
Have you ever used period panties? What's your experience been like? Tell us!
#Voices: This Sanitary Napkin Brand Showed Red Blood Instead Of Blue In Their TV Ad. Are We Finally Getting Real About Periods?