10 Drinking Games For A Memorable New Year's Eve House Party
Christmas is over and now we're all bracing ourselves to welcome 2023. We know what that means, right? It's party season and who doesn't love welcoming the new year with a big bang? But New Year's Eve parties can really burn a big hole in our pockets and it's not like it's fun to be in crowded places with a bunch of random drunk people. That's probably why most of us prefer chilling at house parties dressed in comfy clothes. But house parties also mean games and looking for fun drinking games is no cakewalk. In case you're planning to throw a New Year's Eve party this year, check out these drinking games that will help you have insane fun while you get drunk!
1. Beer Pong
It's cliché and mainstream but there's nothing better than throwing a ping pong ball in a cup of beer to get people drunk AF. Land the ball in the cup and you'll have people drinking beer like there's no tomorrow.
2. Never Have I Ever
We all know this drinking game and it might be ages old but it'll never really get old, will it now? This game is the best way to get people to drink. All you need to do is say "never have I ever…" and add something you've never done and whoever has done it can respond by having a sip of their drink or taking a shot.
3. Drinking Jenga
In case you don't have Jenga with dares and truths written on it, you can write different drinking rules on your plain wooden blocks. Get the game going by writing dares requiring people to drink a certain spirit or take drink a cocktail of your choice or maybe even simple things like a certain number of drinks or shots. In case, you want to keep it lowkey, keep simple dares. Whoever picks the block has to do the dare on it or take a shot. And the more drunk people get, the tougher it becomes to play jenga right so whoever gets clumsy and drops the blocks has to take 2 extra shots and then arrange the blocks again!
4. Flip The Cup
All you need for this game are some paper cups and you can turn it into the best drinking game ever. Divide people into 2 teams and set up paper cups with drinks. Every team member has to finish their drink and then flip their cup to upside down position using just one finger before the next member can do the same. The first team to flip all their cups wins.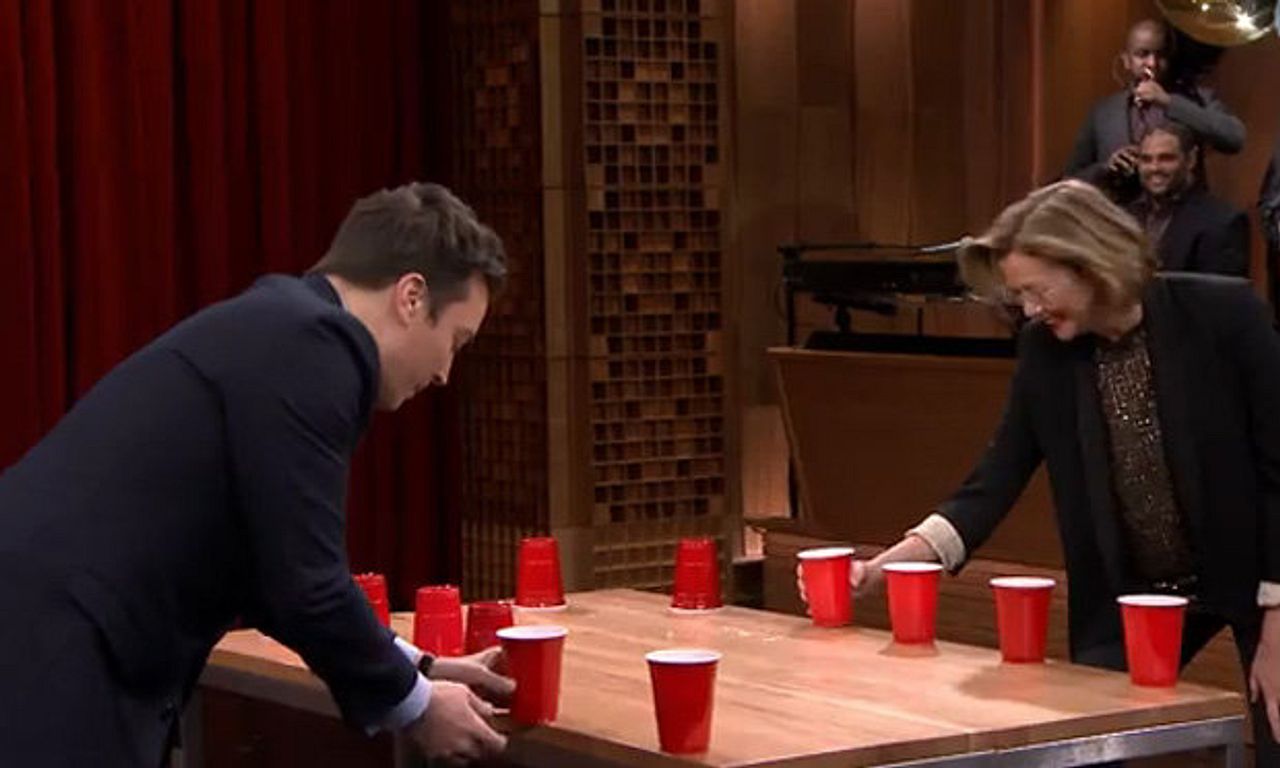 5. Skip The Number
This simple game can be loads of fun when mixed with drinks. Players take turns and count numbers out aloud but one number and its multiples have to be skipped or replaced with some other word and whoever makes a mistake, takes a shot. The more your drink, the more you mess up!
6. Most Likely
This game can get all of your fun sides out. You can sit in a group and one person can ask "who is most likely" to do a certain thing and everyone has to point fingers towards the person they think is most likely to do it and whoever has most fingers pointing at them has to take a shot.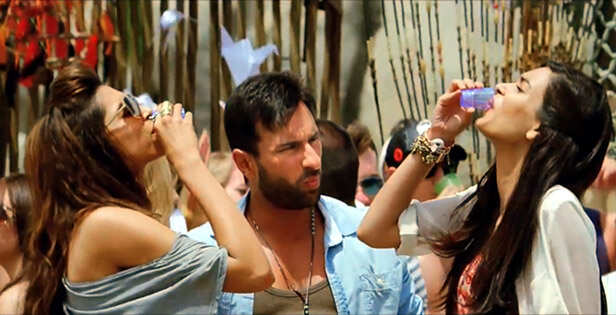 7. Which One Is Water?
Make sure to use white spirits like vodka and gin for this game. Put together some shots with alcohol and one with water. Each player has to take turns picking a glass and taking the shot without making a face and convincing the rest that it's water. Whoever gets caught lying has to take another shot but just in case you were wrong, you'll be the one taking that extra shot.
8. Drunk Twister
This game can be fun without alcohol too but adding alcohol to the mix just ups the stake. Ensure that you're all a little tipsy before you begin the game and every time someone falls over, they have to take a shot or have a drink. The more you drink, the more you fall and the cycle continues.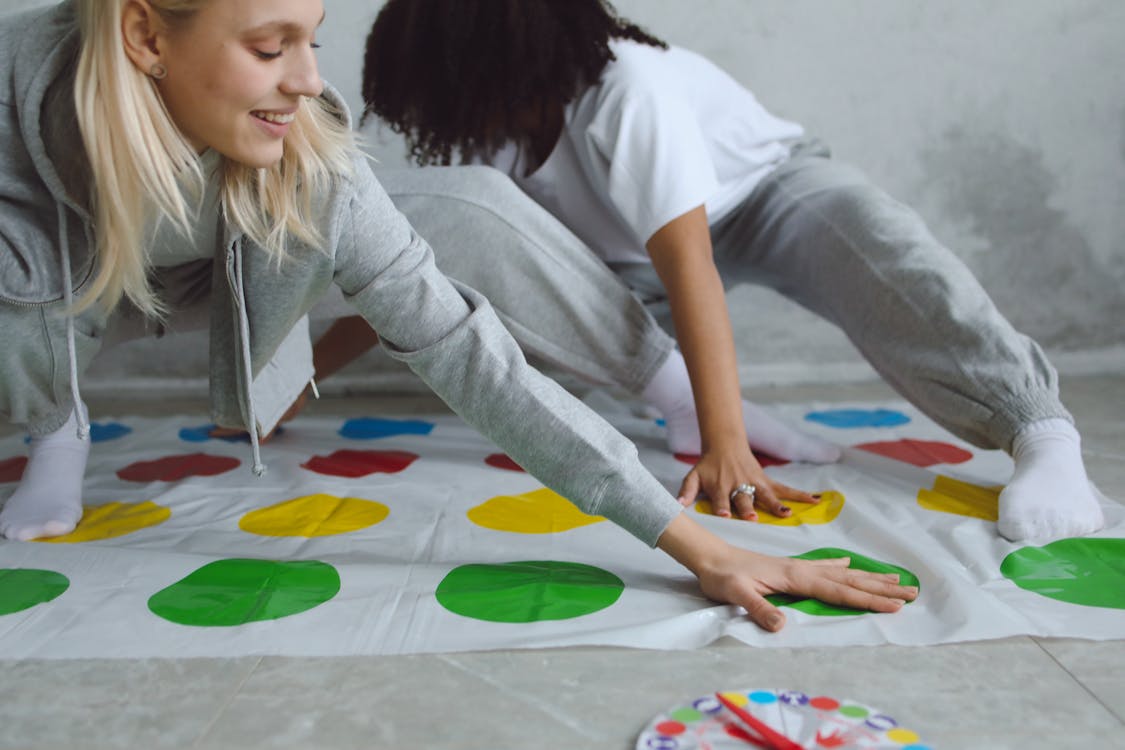 9. Shot Roulette
Fill half of the shot glasses with water and half with a white or clear spirit. Now, every player has to take turns to pick a shot and guess if it's water or not without sniffing it before they take the shot. Whoever guesses it wrong has to take another shot. Sounds fun, right?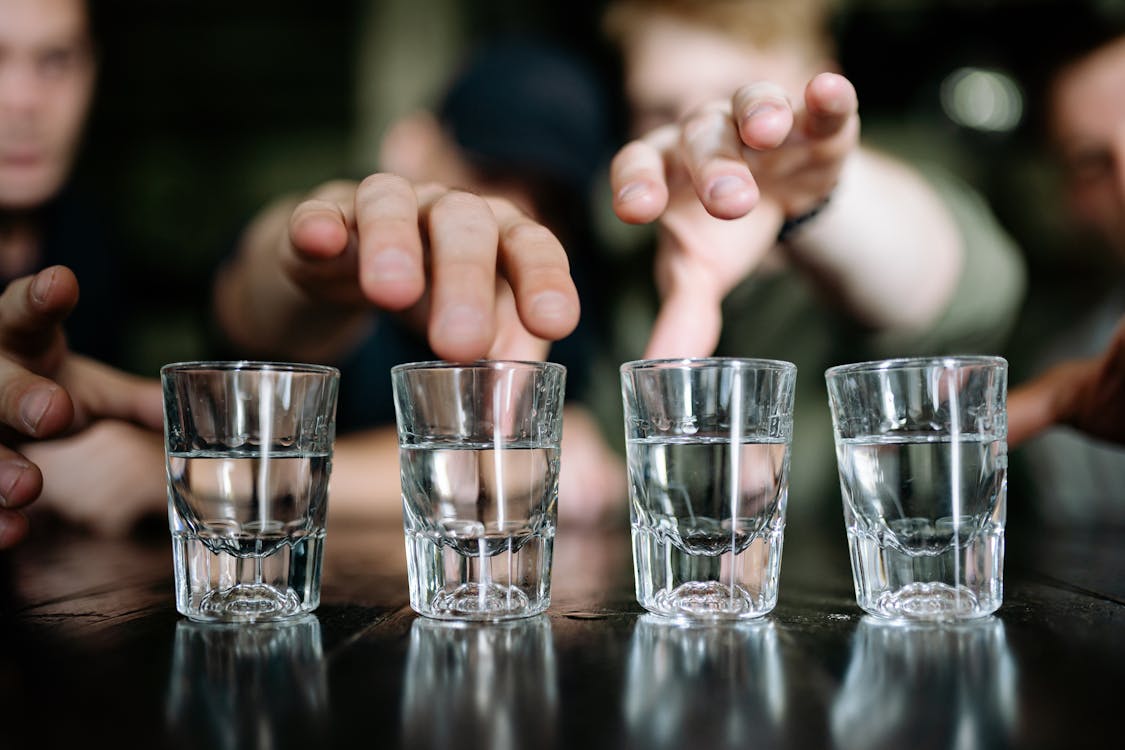 10. Drinking Heads Up
All you need for this game are your guests, some drinks and an app on your phone. Download the Heads Up game app on your phone and divide everyone in 2 teams. Now each player from the team has to take turns to come forward and keep the phone on their head with the screen facing their team. The team has to help the player guess the word that shows up on the phone without saying it, much like dumb charades. If they guess it right they flip the phone up but if they don't they flip it downwards to skip the word. Which team gets more correct answers in less time wins and the losing team has to drink shots. You can also make it an individual game where the player has to take as many shots as the number of words they skip.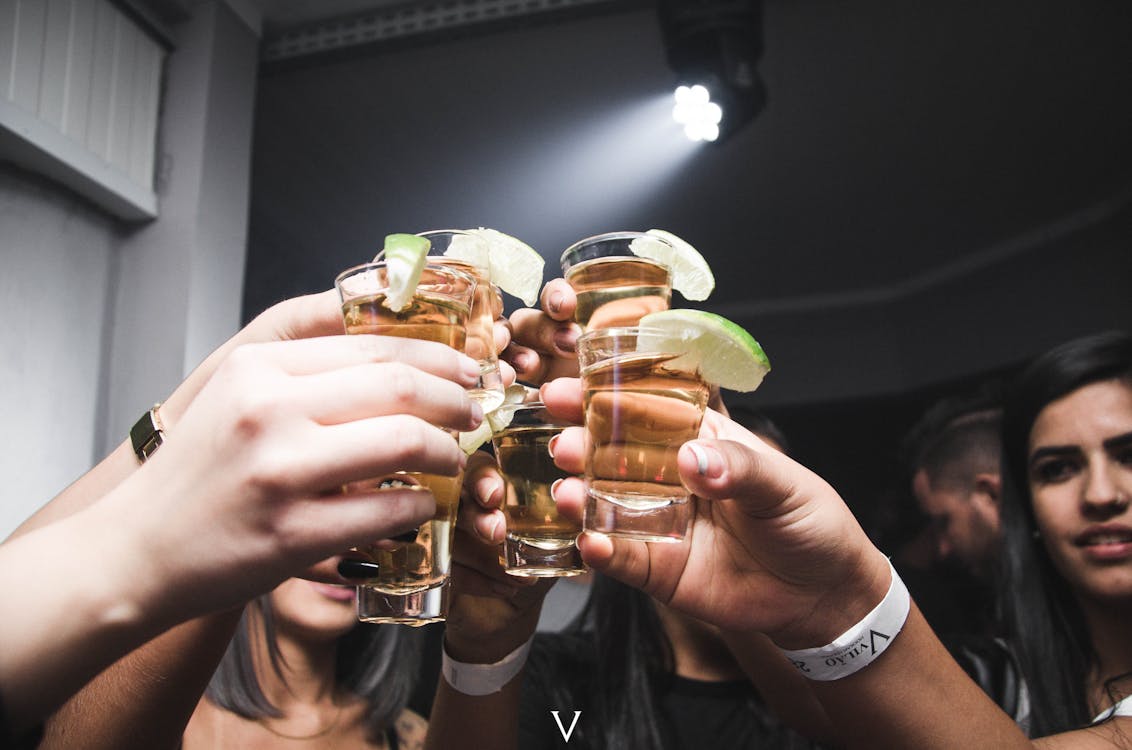 TBH, you can add or change or even make your own rules for your drinking games to make it more fun. So, get creative before you get your New Year's Eve house party started.
5 Games You Can Play With Friends And Family In The Digital Universe
Janvi Manchanda
Janvi uses her pen to smash the patriarchy. Geet one day and Wednesday Addams the next. Writing is the bane of her existence and the object of all her desires!
Know more