Chingsanghoih Guite/Hauterrfly
Lifestyle
Man Gives Consents To Wife Staying With Lover After She Eloped With Him. So Filmy
I think our lives can be pretty dramatic, if you're stuck in the right mess. It can seem like a Bollywood movie, although not many stories end the way these films do. I mean, whose daughter ends up reuniting her dad with his high school bestie and get them married? Like who goes all the way to another country, to get the girl he loves, even though they never had the talk? I think men these days don't even like to have from a served platter, they probably want to be spoon-fed. Anyway, this story is not about that rant. This is about a very filmy love triangle, in which the husband gave his wife away to her lover, in a surprising twist.
This happened in Ranchi, Jharkhand. The woman was in a relationship with someone. However, her family didn't approve of their relationship and forcefully got her married to someone else. The couple continued to talk even after she became someone else's wife. Still in love with him, the woman decided to elope, just 17 days after marriage.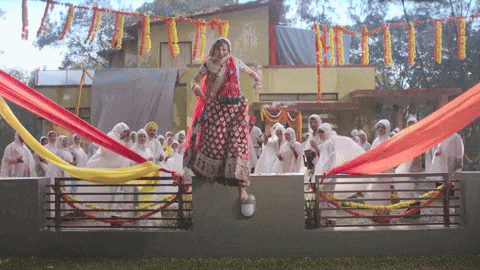 After the wife escaped, the families gave up on her. They decided to not force her to return to them. At the Ratu Block Police Headquarters, the husband signed an agreement giving his consent to the wife for staying with her lover. I am assuming till they get an annulment or divorce, whichever is applicable.
But seriously, what was the need for the woman's family to force her into getting married to someone else? What was the point? They forced her into marrying someone else and eventually, she went with the lover. So much chaos and so much money wasted. So much distress to the groom and his family – all this was so unnecessary!
People need to just chill out and let people marry whoever they want to!
GET HAUTERFLY IN YOUR INBOX!