Lifestyle
How To Hide A Love Bite? Here Are 6 Tips To Hide, Conceal And Get Rid Of A Hickey
By
|
Just a few weeks ago (much before I was infected with COVID-19 and had to be practically jailed at home), I was crashing at a friends place for a few days because she didn't want to be alone. During my stay there, she had a little late-night date with someone which led to a minor (read major) inconvenience AKA a hickey, that she couldn't seem to get rid of for days. While we were brainstorming for ways to hide, conceal or get rid of a love bite, I realised that there are many other people like my friend for whom a hickey can be rather inconvenient. Imagine walking home with a love bite only for your desi savage mummy to spot it and pass comment on it. Not fun at all. Hickeys may be a rite of passage but it doesn't make them any less annoying or embarrassing. They seem so much fun at the moment but not so much the next morning when you have to face your family, friends and colleagues. Now, whatever your reason may be for wanting to hide the love bite (no judgement there), we've all been in tough situations where only a concealer is not enough. I would recommend that you leave that hickey alone because the hard truth is that nothing will help you get rid of it overnight but if you're going to do then let me give you some tips to make your life easier. So, here are 6 tips to hide, conceal and get rid of a love bite.
1. Spoon To The Rescue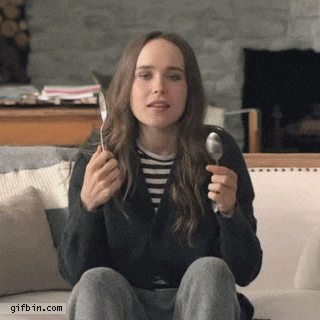 The ultimate solution to getting rid of or healing a hickey is to grab a frozen cold spoon and press it against your hickey. Cold compression is the best way to reduce inflammation and make the love bite disappear. But it's best if you do this immediately after you get a hickey. Take a clean spoon and keep it in the freezer for 10 to 15 minutes and then keep it against your skin for a few minutes and apply slight pressure to prevent the love bite from forming and if it already has formed then this will help it heal and reduce the redness.
2. Get 'Em Headphones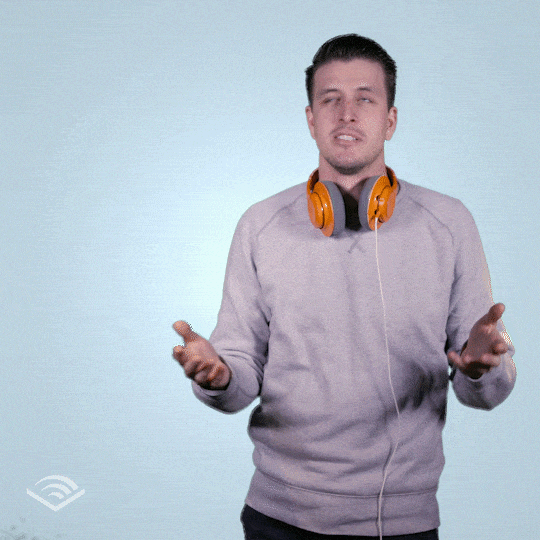 If getting rid of your hickey is not an option, hiding it is the right way to go. If you ask me, I'd say it's best to hide it in plain sight because then no one will really suspect it. No one is that naive to let you get away with calling it a mosquito bite but you can always grab that pair of extra-large headphones and put it around your neck to hide your hickey.
3. The Right Makeup Products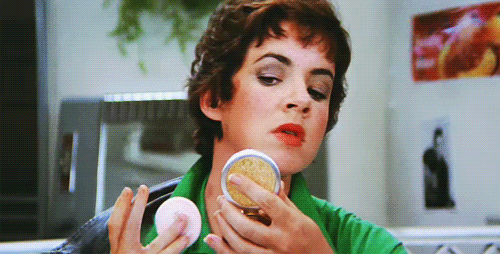 Using just a concealer is not going to do the trick if you've got a very prominent hickey. You'll need a minimum of 3 to 4 products to hide your love bite the right way. Start by applying a moisturiser on your hickey followed by a primer. Next, apply a colour corrector on it and then apply concealer, a foundation if required and set it with a setting powder or spray. I would personally recommend L.A. Girl Pro colour correctors and concealers and Sephora smoothing translucent setting powder.
4. Vitamin K Got Your Back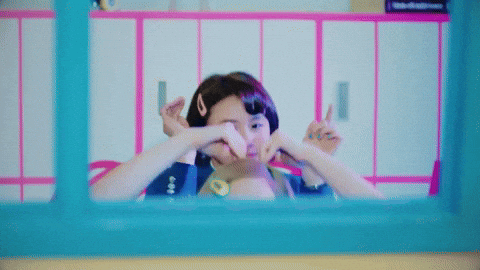 If aloe vera gel and spoon tricks haven't worked for you, maybe this one will. Consuming vitamin K rich food can help speed up the healing process of your hickey and if you're in a hurry, you can always speed up the process by applying creams and serums which have vitamin K.
5. A Pineapple A Day Keeps Hickeys Away
Yepp, you read that right. Consuming and topically applying pineapple can reduce swelling, inflammation and redness and help you get rid of that stubborn hickey. This fruit is rich in an enzyme known as bromelain that helps speed up the healing of bruises. You can apply pineapple juice or crushed pineapple or just a slice of pineapple multiple times on your love bite to get rid of it.
6. The Last Resort
This may sound very mainstream but it's clearly the only best viable solution if you have multiple hickeys. Wrap a scarf around your neck or just wear high neck tops. It's the safest especially, during the winter season.
'Ranjish Hi Sahi' Review: Tahir Raj Bhasin, Amrita Puri, Amala Paul Perfectly Tell The Tale Of Mahesh Bhatt-Parveen Babi's Scandalous Romance