Shrey Sawant/ TheHauterfly
Lifestyle
Here's How You Can Give Your Friends A Little Love And Kindness Because All Of Us Need It In These Stressful Times
By
|
One of the many things that I really love about the women I work with is that we are very understanding of each other's PMS moments. When one of us is being cranky because of it, the rest of us cut them some slack and give them tons of hugs. We pamper each other and my editor has surprised me with desserts quite a few times to brighten up my day. We know when to back off and not pull each other's leg. Of course, things get a little volatile when two people are PMSing simultaneously but we still understand.
This whole lockdown has me feeling like being in an extended phase of PMSing and all of us at the same time. So yes, we need to take care of ourselves and do things that make us happy. But we also need to do that for each other. We need to fight this anxious period together because we need each other. We exactly know how our friends are feeling because we're feeling it too. So let's give them what we'd like someone to give us – kindness and love. Here's how we can all be a little kinder and nicer to each other in this otherwise tense period.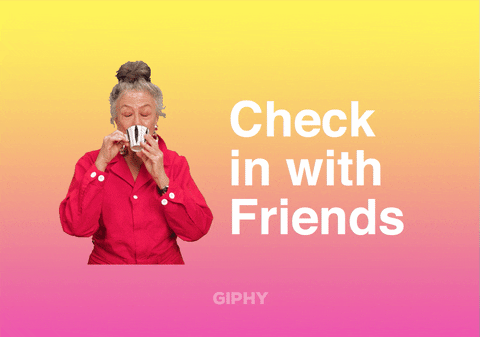 This is a stressful time for everyone and it's can be affecting our mental health. A lot of people don't reach out because we just don't know how to ask for help without feeling weak. So check on your friends and how they've been feeling lately. It might just brighten up their day!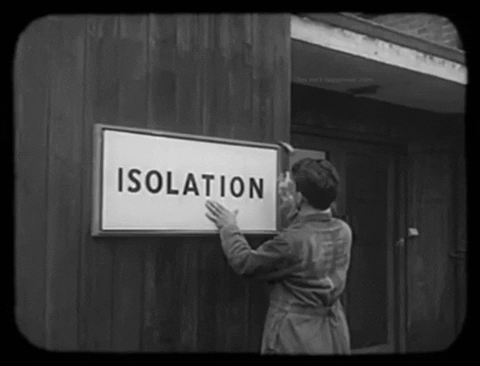 Understand that everyone's a little sensitive rn
We usually are assholes to our closest friends. We are making fun of each other and trying to outwit each other with the lamest comebacks. But everyone's a bit sensitive right now and they may not appreciate sarcasm at this point. Be loving and supporting and let Chandler do all the sarcasm.
All of us have those mood swings when we are just really cranky and anxious. You know when your friend says something stupid unintentionally or makes a harmless joke, don't go all guns blazing at them. They are as anxious as you. If we start snapping at each other, things can get really ugly. And we really do need each other. Distance yourself when you feel short-tempered. Calm yourself down before interacting with people so you don't end up burning the bridges down.
Spread positivity and encourage others to do so
Firstly, I know we are all a little tensed but constantly whining will only make things worse. Limit any thoughts that evoke a feeling of fear and panic. Secondly, talk about positive things with your friends because really we don't want our friends to be pouring negativity on us. Send them funny memes and just be happy. Focus on fun times, what you'd want to do after this is over and how you're making use of this time now. Suggest spending time virtually
We are very selfish when it comes to our time. We reach out to people when we are craving company and not when we think they might need us. Even if you can perfectly spend your time by cleaning around the house or playing board games with your fam, don't forget your friends who might not have the same activities lined up. Spend time with them virtually and be available for those who need you.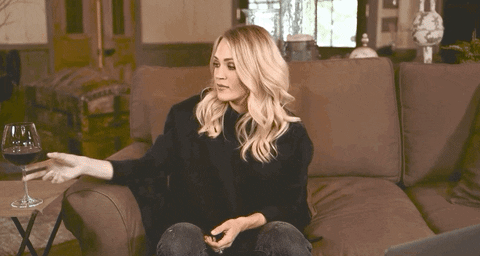 Give your people the much needed love
I am really missing hugs and affection right now considering my parents aren't hugs kinda people. For them, hugs are reserved for occasions like if you're leaving the country or getting married. Since none of this is happening, affection isn't happening either. All of us are stressed and a little warmth – even if it is virtual – can cheer us up!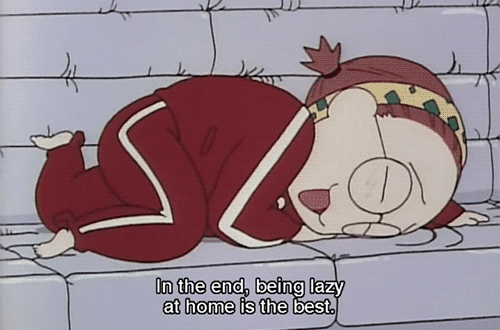 This is not the time to push people or take things too personally. If they'd call but didn't, understand that they too must be fighting their mood swings. Overlook the small things and just support them without ego hassles.
GET HAUTERFLY IN YOUR INBOX!