Chingsanghoih Guite/Hauterrfly
Lifestyle
Bride Returns Home One Hour After Bidaai Due To A Landslide. Monsoon Weddings Are A Pain
By
|
There have been a few times when someone took a raincheck and cancelled on me, after I got dressed to meet them. I mean, it used to happen when we were all immature earlier. Today, we just say it outright, 'Bro, today I just want to be lazy' so there are no last minute cancellations. But whenever that happened, my biggest concern would be my mom making fun of me. Like she would have a great laugh at my expense as I changed into ghar ke kapde. It seems funny now but in that moment, I would be like embarrassed. Except this bride and groom had to face a similar situation when they returned after the bidaai due to a landslide.
Imagine, the entire rona-dhona happened, the bride said her goodbyes and everyone must have been in tears. Her family let her go with a heavy heart and all that. And then an hour later, the bride and the groom and the entire baraat returns because well, landslide happened. This was in the Mandi district of Himachal Pradesh and the landslide had caused a roadblock.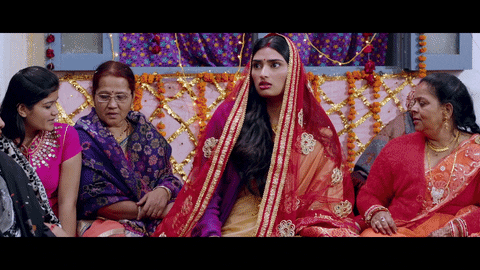 The weather was terrible and after dark, the relief work could not be carried out properly. So the wedding entourage was accommodated by the bride's family. The next morning when the road cleared, the bride, the groom and the wedding entourage started their journey again. However, there were still disturbances along the way due to the landslide that happened and bad weather. Finally, the road was cleared completely at 1 pm.
Their journey back to groom's village after the bidaai was a tedious one but well, they did just fine. I guess this is something they will all remember. Hopefully, years down the line they can laugh on it or is it too early to say that?
GET HAUTERFLY IN YOUR INBOX!