8 Brutally Honest Reasons Why YOU Cannot Sleep At Night. Kindly, Take This Reality Check!
It's me, hi, I am the problem it's me! Do you also feel this when you cannot sleep at night, no matter how hard you try? Or maybe you are just not trying hard enough? On World Sleep Day, let's take a reality check on what are the reasons why we all cannot sleep at night, and are always sleep deprived! Also, FFS, just for once let's agree that WE are the problem! These 8 reasons will definitely sound relatable and brutally honest to you and maybe we can also try to work on it! God, I feel so sleepy rn!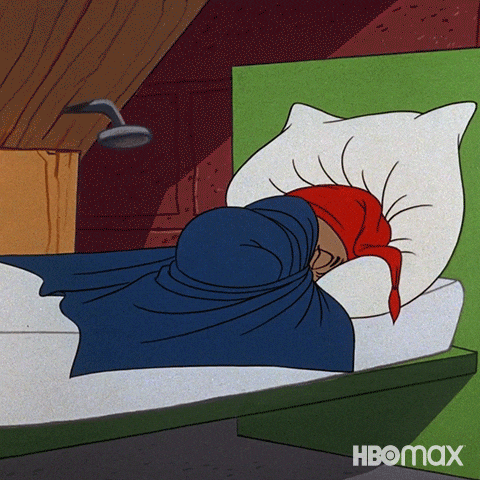 Doomscrolling!
Well aware of this word, right? Now, I did it last night, and now I am so sleepy at work, like most of you. But why not, those memes are the only good thing in life rn! Scrolling through your Instagram and Facebook feed is surely the best kinda time-pass, but we fail to realise that it's one of the biggest reasons that's keeping you wide awake. So once, try to keep that scrolling aside and SLEEP!
Binge-Watching!
Ahan, another very common reason for which YOU and only YOU are to be blamed! I know some series ke plot twists are so good that you cannot stop watching them even if your eyes are red and watery, but NO, it's not really healthy. The laptop or phone's screen light is not good for the eyes, and that's why after a long session of binge-watching you fail to fall asleep!
Midnight Snacking
This is a very new generation problem, tbh! Keeping those lays and biscuit packets near you kyunki raat ko bhook lagti hai is not really helping, bro. The constant midnight snacking is giving your brain and body the energy to stay awake, toh neend kaise aayegi? 
Overthinking!

My favourite reason to stay awake, but also it's not something you can help with, right?Raat ko hi sab mistakes kyun yaad aate hain, yaaaaaaar! I mean, when you are all set to take that beauty sleep after a hectic and tired day at work, your brain starts functioning at 10X speed! All your mistakes, regrets, that incomplete love story or maybe career ki tension starts taking a toll on you when you hit the bed! It's sad and one of the most annoying reasons that are keeping us awake!
Waiting For Crush Ka Reply?
Still, waiting for it? You know, it's a lost cause, stop giving up on your sleep for this, okay? He or she does not care for those dark circles that you're getting while you await their replies! So better, turn off the internet, and go to SLEEP!
Evening Naps Are Heavenly BUT…
But… dangerous for your night's sleep. That quick nap in the evening, after finishing work is so sweet and refreshing that it makes it hard to sleep at night. The power and energy that the body and mind need to get recharged comes from the evening nap, toh raat ko kaise neend aaegi, hai na?
Yaaar, phone!
Your mummy is right, you see, phone pe kam raho! I mean, as adults we stop listening to our parents but they always give us the reality check. Constantly being on the phone, and instantly panicking when it is not in our hands has become a serious problem for our generation. 
Revenge Insomnia
A very popular term these days are Revenge insomnia, and it basically means that after that productive day at work, not getting enough time for yourself, makes you stay awake at night doing things that you love. The little time that we get after work is entirely dedicated to ourselves and we don't realise when it's past midnight already!
Exclusive: Antara Marwah On Baring Her Baby Bump On The Ramp, Taking Style Inpso From Rihanna And More
Pragya Dubey
Pragya Dubey gives the impression of an introvert, but can kill you with her sharp words. She tries to keep her research spotless, loves to travel, and watch thriller movies. But hates to pen down their reviews!
Know more