Christopher Miranda/ Hauterfly
Fashion
This UK Website Was Selling Pyjama-Skipped-Kurtis As 'Boho Dresses' And We Are LOLing So Hard!
By
|
Cultural appropriation in fashion is a very real problem and has been one for a long time. There are many instances of gross misuse of a foreign culture to make profitable sales. But sometimes, brands manage to go above and beyond and create something so ridiculous, that it becomes downright funny. I mean, isn't there nobody in their design team to see through the fumbles? These amusing missteps from brands are just another reflection on the lack of diversity at the back-end. We are pretty sure a recent embarrassing slip from a brand could have been avoided if they had at least one desi in their team!
A UK-based brand called Thrifted, who deal in vintage clothing, was called out for a hilarious instance of cultural appropriation and we cannot even deal. The website called a range of colorful and embroidered dresses  "boho", but they look a lot like our everyday kurtis. Co-incidence? We think not.
vintage boho dress????? girl u got on a damn kameez with no salwar…… pic.twitter.com/9qJBWfPCMd

— diya (@dxya_d) September 7, 2019
Called out by Twitter user @dxya_d, the designs of these "dresses" are very similar to straight and anarkali kurtis, sans the churidars. The tweeter was quick to call out the brand for ignoring this basic fact, since bohemian fashion is not an Indian movement but has French roots, emulating the carefree sartorial choices of the gypsies. Calling a kurta "bohemian" is like calling a saree "Grecian" (Toga draping), sure it might look similar but is definitely not the same.
Since the tweet went viral, it seems like the website has de-listed these dresses (shady?). But we did find other instances of shameless cultural theft in order to seem quirky and unique. The website also seems to sell some "Oriental" dresses, take a look:
Are you kidding? This "sexy oriental dress" is a blatant rip-off of the traditional Chinese Cheongsam, a type of wrapped and snug body-hugging dress with distinctive features of Manchu origin. Traditionally worn by Chinese upper-class women, the dress was an important symbol in the Women's Liberation Movement of China. To slash off its beautiful silhouette and add a sexy slit on the side is downright insulting, IMO!
This recent stupidity has us reminiscing about other similar oddities in cultural appropriation. Just last year, we had popular fast-fashion brand Zara try to pull a fast one on us with their "wrap skirts".
#Zaralungi Is another western chain trying to hijack cultural dress? https://t.co/lqCp5jhSGl via @BBCNews

— Ysgradorn (@Ysgradorn) January 31, 2018
The entire South-Asian sub-continent united in solidarity to call it out and go "That's just a lungi!". The worst part was that the skirts were being retailed at around Rs 6,000. A very expensive lungi, indeed! The brand was quick to fix the error by re-valuing the style and acknowledging the mistake. Instances with Zara and Thrifted can be chalked up to silliness and are be easily fixed. The problem lies when it goes to more sinister avenues.
Dear @gucci, the Sikh Turban is not a hot new accessory for white models but an article of faith for practising Sikhs. Your models have used Turbans as 'hats' whereas practising Sikhs tie them neatly fold-by-fold. Using fake Sikhs/Turbans is worse than selling fake Gucci products pic.twitter.com/sOaKgNmgwR

— Harjinder Singh Kukreja (@SinghLions) May 16, 2019
A few months ago, luxury's favourite label Gucci was accused of cultural appropriation when they featured Sikh Turbans as "the cool new accessory of the season". Things get worse when a brand rips off a culture's signature look and sells it as it's own. Which is worse in the case of Gucci, or dreadlocked white models, because these same elements are used to discriminate against ethnic groups. It is not too much to call for some sensitivity in the fashion industry.
As for the Thrifted debacle, all we have to say is…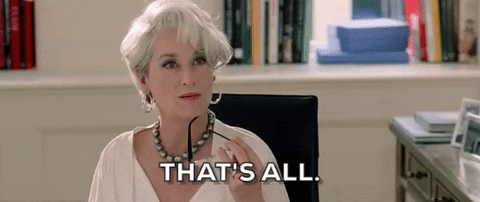 GET HAUTERFLY IN YOUR INBOX!