Chingsanghoih Guite/TheHauterfly
Dating
Woman Finds Out Her Boyfriend Is Cheating On Her Because Of Her Observational Skills
By
|
I believe most women have an eye for detail and men seem to underestimate us when it comes to that. We are literally the overthinking species and they think when we have a legit reason to, we won't? We observe and remember the visuals we saw. We can connect dots, solve puzzles in our heads and while sometimes we overdo it, sometimes we are damn right in our calculations. It is this very skill that led a woman, Sydney Kinsch into finding out that her boyfriend cheated on her.
The ex-couple had been in a relationship for four long years. However, recently when he sent her a Snapchat, he revealed his own misdoings so easily. I don't understand if people are really so dumb or did he do it on purpose to get her to break up with him? She uploaded a video on TikTok talking about how a Snapchat message made her find out that her boyfriend cheated on her.
The video went viral with more than a million views and its caption read: "That one time my boyfriend of 4 years snapchatted me him cheating on me."
The video begins with Kinsch standing in front of a selfie that her boyfriend had snapchatted her. And then she stepped aside to reveal the evidence of him cheating on her, reflected clearly on his sunglasses. You can see a woman's legs out of the car window. She wrote, "Check the reflection in your boyfriend's sunnies ladies."
"I called him and asked if he realized he sent me a b – – ch in his Snapchat and he had no idea," she wrote. She further added, "So I sent it to him and he called me crazy and that it was our friend's gf and [that] he's allowed to have friends."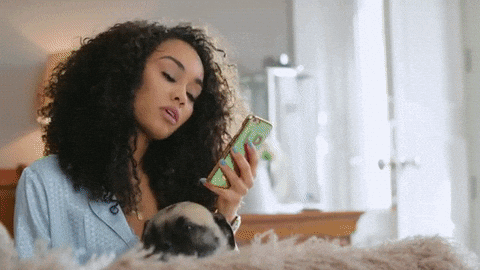 Honestly, it's easy to fall for that. They could have been friends; it's so easy to pass off your flings as "friends". And often people get insecure for no reason. It could have been possible that her boyfriend wasn't cheating on her except that he was.
Kinsch said she found out a week later (we don't know how, please give us deets!) that her boyfriend had been going around with five other women. So, it was not just that woman with a set of nice long legs. The way he was pursuing cheating, I don't think he even pursued his career so strongly. But his dumb-assery did reveal his true colours.
Kinsch's skills wowed netizens. Honestly, I bet it wasn't so difficult. Like seriously, reflective sunnies, and you don't be careful about one of your five girlfriend's legs being visible in it?
"Guys always thinking they can pull a fast one on us," a user wrote. "Don't know why he's got the sunnies on, he's not that bright," another user wrote wittingly.
But according to a study 'Attitudes Toward and Prevalence of Extramarital Sex and Descriptions of Extramarital Partners in the 21st Century' most people cheat with someone they already knew. According to the study, "People most commonly reported having extramarital sex with a close personal friend (53.5%) or neighbor, coworker, or long-term acquaintance (29.4%)." Also, the findings of the study varied according to gender. "Compared with women, men were (a) less likely to report that extramarital sex was always wrong and more likely to view it as almost always wrong, wrong only sometimes, or not wrong at all; (b) more likely to report past-year and lifetime extramarital sex; and (c) more likely to report extramarital sex with someone they knew casually," the report added.
It is hilarious how guys feel confident enough to lie to us. I don't care but please don't insult my intellect. Because I will find out! This one time, one of my exes was hanging out at her "friends" place, intoxicating themselves platonically. And he didn't tell me about it. Much later he posted a selfie on social media and I could immediately tell it was her house. How? There was a handbag on the wall behind him and I recognised it to be hers. Honestly, I didn't think he cheated on me and even if he did, it is irrelevant now. But he definitely did lie to me about it and insulted my observational skills. Never do that to a woman, ever!
GET HAUTERFLY IN YOUR INBOX!