Chingsanghoih Guite/TheHauterfly
Dating
BaeWatch: "How Do I Tell My Bf I Don't Want To Hang Out With His Friends?"
By
|
I used to think I am not an outgoing person and claimed to be an introvert even. But turns out, in good company, I am not quite reserved. In fact, I love going out, socialising, and meeting the tried and tested friends. But sometimes, I really like the thrill of meeting new people and just letting my hair down. However, the rule here is only if they match my vibe otherwise, I'd probably be as good as a chair in the house party. And when you know that your OG side is cheerful, vivacious, and even a little bit crazy, having to be on the down-low just doesn't feel like a fulfilling use of your time. So what happens when you have to hang out with your boyfriend's friends?
Ideally, I am an incredibly social person and I would love to hang out with his friends. It just feels special when someone welcomes you in their life and want you to be there. I would also like him to hang out with mine. Socialising as a couple brings you closer. But what if his friends don't match your vibe? Such pressing questions require real, raw answers and we are here for that. A woman is going through exactly this scenario so when she penned down her problem, team Hauterfly decided to help a sis out!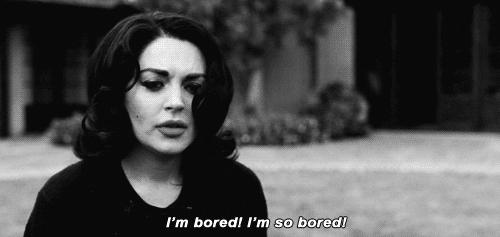 She wrote:
I really enjoy my boyfriend's company and feel at ease with him. We are like best friends! But omg, his friends! I don't necessarily get along well with them and while I understand courtesy, I wouldn't like to meet them as often. I don't get their humour and sometimes I feel left out. Plus, I would really like to use my free time to hang out more with my girlfriends. However, he loves it when I tag along with his friends and honestly, I am just getting tired now. How do I make him understand? Or do I just have to suck it up? Don't wanna break his heart! 
Team Hauterfly Thinks…
Mansi Shah, Managing Editor: "I get that people take their girlfriends along to meet their guy friends because it helps if a relationship develops between them. If a guy has also been subject to years of classical patriarchy, he also sees this as a chance to show you off and maybe enjoy a little game of upmanship. It also gets him brownie points that his girlfriend is cool. But hey, I get that you don't want to be on his arm like some sort of candy. Maybe he just wants you to know who is hanging out with. Later, when he's going for a boys' night out, it's going to help him plenty that you know these people. He's being clever as well. But obviously, you don't want to hang out with his boys all the time. Talk about space in your relationship. Not just when it comes to friends, but with each …"
Sadhika Sehgal, Trending Head: "I personally believe that while it is not crucial to be best buds with your partner's posse, it is important to have a decent equation with them, because you can't always avoid meeting them. As far as breaking the news to the boyfriend is concerned, rather than pointing out how silly or disliked his friends are, she could simply suggest that she feel more comfortable when it is just the two of them. Or how she misses hanging out with her girlfriends and would want to spend more time with them."
Sama Meerza, Social Media Executive: "I feel like you should sit and have a conversation with your boyfriend. At least he should know what this human is going through and then take it on from there."
Mitali Shah, Lifestyle Writer: "I believe that being friends with your boyfriend's friends is very important. Even if they don't match your vibe or you just can't stand them, it's still essential to be on talking terms with them. You can't avoid always meeting them and telling your boyfriend that you don't like his friends, for whatever reason, will just hurt his feelings. So, unless they are arrogant jerks who don't know how to behave, being civil is very important."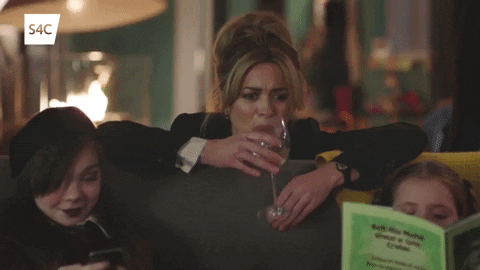 Chingsanghoih Guite, Graphic Designer: "I guess you can hang out with them at times to maintain a cordial relationship…after all, they're your boyfriend's friends but yes it's not always necessary to say yes to hang out when you don't feel like it. I'm sure if you had other plans your boyfriend would understand."
Anjali Agarwal, Fashion & Beauty Writer: "I am terrible at faking it so I would just have a conversation with him about how I feel left out and would rather go with my girlfriends, while he meets his friends. Once in a while is fine but It would be better for both of us and the relationship if I was upfront with him about this otherwise I would just end up detesting him for putting me through this and not figuring out on his own."
Akanksha Narang (Me!), Features Head: "As simple as it sounds, the only way to solve a problem is through effective communication. There's really no point thinking about it. If you guys are so close, you should be able to express your feelings but without making him feel attacked. If you feel left out, it's possible that they don't realise it. Talking it out can iron out the creases and help you and his friends gel better. If they are being jerks to you, it's possible there's something there. Could they have misunderstood you? Or did he bitch about you to them during a fight? Ask your boyfriend. If they are not rude but just plain boring, you can sacrifice some nights. But make it clear that you cannot hang out with them all the time. Come on, it's a basic right to not spend Saturday nights yawning and pretending to laugh at blah jokes! In fact, even if you did like their company a lot, both of you need to have separate social lives as well. Also, you can get him to hang out with your friends (the boring ones!) just to give him a first-hand feel of what's it like in your shoes."
Baewatch is Hauterfly's weekly service to womxn everywhere. We are giving no-holds-barred, funny, interesting answers to your relationship problems. We're not experts so you may end up married or broken up. It could go either way. *shrugs*
GET HAUTERFLY IN YOUR INBOX!