Entertainment
'She-Hulk' Ep 6: Jen Getting Single-Shamed By Her Friend Is Sadly Relatable, Why Do We This To Our Friends?
By
|
The dating world is probably the hardest to navigate. It becomes much worse when you have a group of friends who are in committed relationships. I mean, the next time someone tells me that it's okay to be single, I'm punching faces. Another line I absolutely hate is "Oh, you'll find someone!" This is why when I saw She-Hulk being single-shamed in the recent episode of She-Hulk: Attorney At Law, it wasn't just relatable, I literally wanted to hug Jennifer Walters because I know how awful it feels.
The latest episode i.e. the 6th episode of She-Hulk: Attorney At Law dropped this afternoon and I can't keep calm anymore. It's like, with every passing episode, the level of reliability this show achieves just keeps on getting higher. Whether it's fashion problems for big and tall women, safety issues, mansplaining, or navigating the dating scene, we have been in She-Hulk a.k.a Jennifer Walter's shoes. Well, probably not literally because well, you've seen her feet bursting out of her shoes when she changes in She-Hulk: Attorney At Law, right?
Who dared to single-shame She-Hulk?
In She-Hulk: Attorney At Law Episode 6, Jennifer is stuck because she has to go be a bridesmaid to one of her oldest friends from school, Lulu. She explains to Nikki how she and Lulu used to be close and she knows her entire family (her cousin was the DJ at the wedding) but, they ended up losing contact as time passed. So, this was as obligatory as they come, of course. Come on, we've all been to such weddings and we all hate them beyond compare!
But thankfully, there was one thing that cheered She-Hulk up i.e. being able to show off her new dress designed by Luke, at the event. She wanted to arrive looking fabulous and as hulky as they come. Her plan was a success because the moment she stepped into the event, all the attention went to her, people obsessed about how great her physique, hair and ass looked which got Lulu extremely jealous so she asked She-Hulk to turn into Jen and just stay like that to not 'ruin her day'. Jennifer agreed and walked inside. I mean I've definitely had friends like that who just can't share the spotlight so, I might've seen this reaction coming, you know? Anyway, following this, Lulu decides to finally, catch up with Jennifer, she asks her what she has been up to and Jennifer starts describing her work and her powers, with a smile. This is where she stops her and says, "Oh yeah yeah, I don't care about all that, do you have a man in your life?" And boom! It literally seemed like a She-Hulk-sized slap across Jennifer's face because her smile disappeared as she said, "No, not right now".
This is very sad because we've all faced this, it's as if some friends just can't understand the fact that a woman's life is not limited to dating or being in a relationship. I mean, She-Hulk is doing exceptionally well and she is insanely successful but Lulu ended up seeming superior just because she isn't seeing anyone. Will someone explain to me, how that's even fair? It's like women like these aren't even our friends, they used to be but that's all in the past, now it's replaced by this jealous-filled need to showcase superiority. Personally, I often feel like breaking away from them and tossing these connections but then again, there are some great memories behind their shitty behaviour too, huh?
The moment Lulu heard this, she made the good old 'aww' face and began to speak in a softer, more irritating and of course, sympathy-laden voice. She told Jennifer, "It's okay, you still have some time, you'll find someone!". I'm sure at this point Jennifer so wanted to Hulk-out and slap this woman as she means it but, she smiled graciously and walked away. I just have one question here, who gave her the right to comment on Jennifer's dating life and single shaming her with a bucket full of fake sympathy?
I don't get why people like Lulu just feel like it's their right to blindly comment on other people's dating life. I mean, single shaming obviously comes from the idea that being single is somehow 'lesser' than being in a relationship and I don't understand how that's true. I mean, we literally live in the post-modern era and being a single woman is still very much frowned upon by many and it doesn't just stop there, many people seem to think that if you are single after a particular age, you have failed in life.
Being partnered-up doesn't make our friends better in any way but we somehow just end up believing that because of the massive chunk of sympathy that we receive from everyone we cross paths with.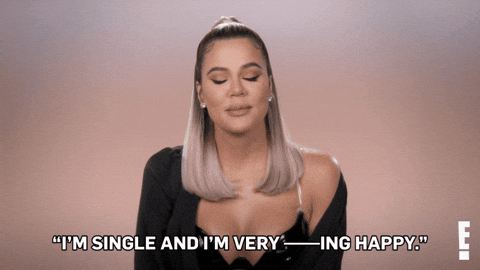 You see, whether it comes from a nosy aunty or relative or just a smug coupled-up friend (remember the smug-married couples from Bridger Jones' Diary?), these comments can imply that there's something inherently strange about being a woman who is choosing to be single by choice. It's time to crush the power that we've simply handed over to such people. After all, being single is probably one of the most amazing things in the world.
You can focus on connecting better with yourself, learning to love yourself and your life and of course, giving your best to your career without having to give a damn about anybody else. Furthermore, One of the major benefits of being single is having the time and space in your life to spend quality time with the friends and family members that you actually care about and love because, positivity is after all, what makes all the difference, isn't it?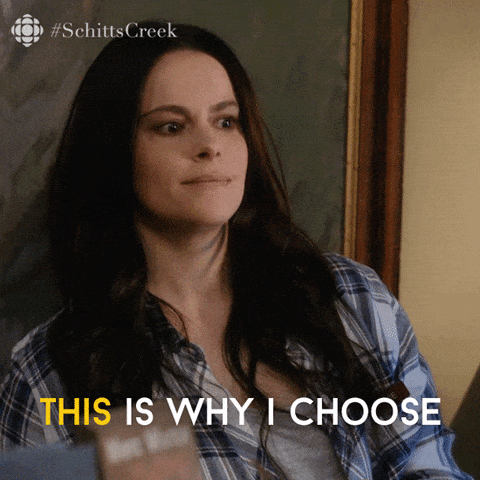 So, the next time someone tries to shame you for being single, feel free to ask them to keep their sympathies because you're too busy living a nirvana-like single life, aren't you?
Single-Shaming Got Worse In The Pandemic, Says Study. Don't Let Them Get To You.