Entertainment
5 Things To Know About How I Met Your Father: India Release Date, Cast, Where To Watch
By
|
I know that almost every generation says this but I truly believe that we 90's kids had some of the best entertainment growing up. We had something for everyone ranging from Lizzie McGuire and Drake & Josh to How I Met Your Mother and Sex and the City. However, the later generations are getting a little taste of the GOLD we grew up with because of spin-offs such as And Just Like That… and the much awaited, How I Met Your Father which is a spin-off of the legen- wait for it – dery, How I Met Your Mother. So let's discuss the 5 things you must know about the upcoming HIMYF
1. For The Unversed: What is
How I Met Your Mother
A
bout?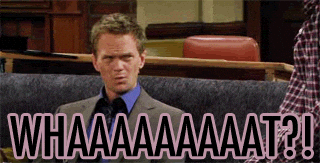 Okay, I don't like being judgemental and do believe in personal choices. BUT WHAT ROCK ARE YOU LIVING UNDER? Anyway, let me school you guys a bit. How I Met Your Mother is a comedy which focuses on Ted Moseby and his overall trials and tribulations with love and relationships. Each episode begins with the 'older' Ted Moseby (voiced by Bob Saget) telling his 2 children how he met their mother (as the title suggests). Episodes then go into flashbacks of whatever incident or story is being narrated to the children and shows 'young' Ted Moseby played by Josh Radnor and his closely knit friend group which consists of Marshall played by Jason Segel, Lilly played by Alyson Hannigan, Barney played by Neil Patrick Harris, and Robin played by Cobie Smulders and their lives in NewYork City. Are we all caught up? Great!
2. So Now, What Is
How I Met Your Father
About?
HIMYF follows a similar pattern to HIMYM. However, the story is set in 2021 and follows Sophie played by Hilary Duff. Her story is narrated by 'older' Sophie played by Kim Cattrall. The story revolves around the lives of Sophie and her friends named Jesse, Valentina, Charlie, Ellen, and Sid in NYC in 2021.
3. Why The Cast Of HIMYF Makes Me Nostalgic
View this post on Instagram
If you were a 90s kid that consumed a lot of TV, then a lot of the cast are familiar faces. Of course, we all know Hilary Duff from Lizzie McGuire. Other than her we have Kim Cattrall who played the iconic Samantha Jones in Sex and the City. There is also Francia Raisa Almendarez as Valentina who I used to watch on The Secret Life of the American Teenager. And there is also an Indian actor, Suraj Sharma playing Sid, who played the protagonist in the mind-blowing Life of Pi and was a part of Phillauri produced by Anushka Sharma. Chris Lowell plays Jesse, Tom Ainsley plays Charlie and Tien Tran plays Ellen in HIMYF.
4. When Is The Exciting HIMYF Releasing In India?
Worry not, it is sooner than you think. The series releases in India on January 19, 2022, one day after the release in the US (January 18)!
5. Where Can You
Watch How I Met Your Father
?
View this post on Instagram
It is coming to Hulu on January 18 for the people in the US. HIMYF will be streaming on Disney+ Hotstar starting January 19, 2022.
#Relationships: Married Couples Reveal Their Meet-Cute Stories. Love Happens When You Least Expect It
GET HAUTERFLY IN YOUR INBOX!