Culture
Hilary Duff To Star In How I Met Your Mother Spin-off, Titled How I Met Your Father. This Is What Legendary Dreams Are Made Of!
By
|
Remember when all of us 90s kids were massively upset that the Lizzie McGuire reboot with Hilary Duff was cancelled? Well, Lizzie's loss is Sophie's gain. Who's Sophie, you ask? Sophie is the lead character of the How I Met Your Mother spin-off, titled How I Met Your Father. And Hilary Duff is all set to star in it as a woman telling her kid about how how she met his papa. Time to suit up and get excited for this show that has been ordered by Hulu! The new series brings on board the creators of the original show, Carter Bays and Craig Thomas, as well as This Is Us and Love, Victor showrunners and creators, Isaac Aptaker and Elizabeth Berger as writers and executive producers.
A super excited Hilary Duff posted about this development on her Instagram and received oodles of love and support in the comments from husband, Matthew Koma as well as peers like Mandy Moore. She asked all fans to suit up, and it was all pretty cute!
View this post on Instagram
For those who didn't watch HIMYM (really?), listen up kids!
How I Met Your Mother is an American sitcom that aired for nine seasons (some 200 episodes) from 2005 to 2014. The show revolved around Ted Moseby (voiced by Ted Moseby) who in the future tells his son and daughter the story of how he met their mother. The episodes would begin with a shot of the kids on the couch and a narration by Saget as older Ted, and would then lead into a flashback of a young Ted (Josh Radnor) and his friends Marshall (Jason Segel), Lilly (Alyson Hannigan), Barney (Neil Patrick Harris), and Robin (Cobie Smulders), and their lives in New York City.
While Friends was the most beloved sitcom for every 90s kid and for many, an introduction to the American way of life, for the more younger audiences, it was HIMYM that fulfilled that role. If Friends had Central Perk and that orange couch, How I Met Your Mother had MacLaren's pub and the booth. And of course, the romanticisation of living in New York City!
How is How I Met Your Father going to be similar to/different from How I Met Your Mother?
Ah wouldn't we love to know! Now while things are as closely guarded as Barney Stinson's Playbook, we do know some basic deets. Hilary Duff will be playing Sophie, a mother isn the near future, who is telling her son about meeting his father while throwing it back to 2021, when she and her gang of girlfriend were living it up and navigating life, careers, and love in the time of dating apps and too many option!
Sounds like Sex And The City and HIMYM had a millennial baby, doesn't it?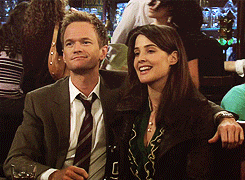 Will there by a bar and a booth that we'll see them frequent? Will the show be set in New York like HIMYM? Will we ever get any of the characters, or stars as themselves, cameo on the show, maybe a Barney Stinson doppelgänger? Ah the possibilities are endless!
Speaking about her news, Hilary Duff told Variety, "I've been incredibly lucky in my career to play some wonderful characters and I'm looking forward to taking on the role of Sophie. As a huge fan of 'How I Met Your Mother,' I'm honored and even a little nervous that Carter and Craig would trust me with the sequel of their baby. Isaac and Elizabeth are brilliant, and I can't wait to work alongside them and all of their genius. Just fangirling over here getting to join the Hulu Originals and 20th families. I realize these are big shoes to fill and I'm excited to slip my 6 ½'s in there!"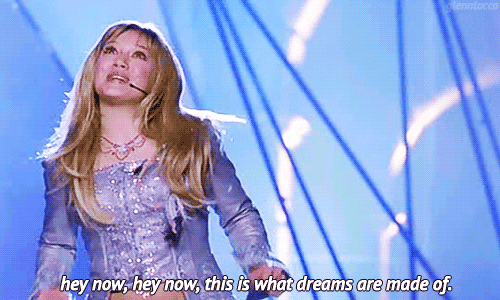 EPs Aptaker and Berger are equally excited to have Duff on board. "Carter and Craig's iconic original series revolutionized the half-hour comedy, and we are so honored to be carrying the torch forward for the next generation – and with Hilary Duff no less! We can't wait for audiences to meet Sophie and her crew, and watch them come into their own and find love in modern-day New York City. And we hope nobody thinks it's weird that Bob Saget will be playing old Hilary Duff's voice."
I know it is probably a joke, but it now makes me super curious to know who they will be bringing on board to voice an older Sophie!
This isn't the first time a How I Met Your Mother spin-off was attempted!
There was always a running joke about someone launching a 'father' version of HIMYM when the show was running. Believe it or not, this isn't the first attempt at making that actually happen. In 2013, CBS, the network airing How I Met Your Mother, had ordered a pilot for How I Met Your Dad, starring actor and Little Women filmmaker Greta Gerwig as the lead. And none other than Meg Ryan, of When Harry Met Sally fame, was also brought on board as the older narrator. However, the pilot did not get picked up. But looks like we've finally got it right the second time.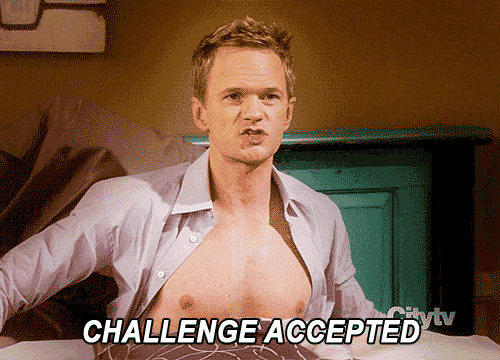 NGL, this sounds pretty much like the ending that HIMYM got, where Ted and Robin didn't work in the first attempt but finally worked out in the end! Of course, the ending of the series got mixed reviews, with some visibly upset people expressing how The Mother seemed like an interesting character that was dangled as bait all along, only to be snatched away with barely any screen time or character arc.
It's too early to talk about the ending of a series that has barely even begun development. But let's hope that How I Met Your Father avoids the mistakes and disappointments of its original but turns out just as legen-wait for it-dary! We'll be standing ready with our blue French horns for this!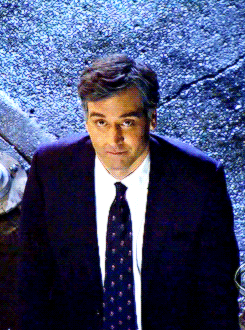 GET HAUTERFLY IN YOUR INBOX!