Sama Meerza/Hauterfly
Beauty
This Hairdresser Cut Off 12 Inches Of A Woman's Hair For Reality TV And She Fainted. We Understand The Pain
Every person who has ever sported a full head of hair can recount a haircut horror story, especially women. Right from when we were little and our moms cut us some very questionable bangs, haircuts for women are dangerous territory. We all know the age-old lore of the overly excited hairdresser, who treated us like a guinea pig. Or the hairstylist who failed spectacularly in translating the style we saw on Instagram and archived or pinned. No joke, we can fill libraries with accounts of women and their bad haircuts!
Having said that, it is bad enough to get a terrible haircut and live with it, worse when it happens on national TV! Can you imagine? The moment of realization when we know the cut has gone horribly wrong. Our heart skips a beat, tear ducts start working overtime and we feel flushed. The polite ladies will wait till they get home to cry over a glass of wine but the truly passionate ones will instantly explode. How does that look? Well, we know now!
Kuaförüm Sensin (Turkish), which translates roughly to You're My Hairdresser, seems to be a reality show for hairstylists to compete against each other. One particular episode has model İlayda being worked on by stylist Bilal Ağın, who cut off 12 inches(!!) of her long thick hair, WITHOUT PRIOR CONSULTATION!
As seen in the video, we are guessing, the woman can be seen devastated post the cut. She breaks down and starts walking off the set, fainting before she could leave the stage. The participants and judges are in a state of shock, which we find absolutely relatable. Did you see that woman's hair? It must've taken her years to reach that length and body. Honestly, if this ever happened to us, we'd freak the F out! Although she comes back to finish the segment, the model remains visibly distressed and we can feel her pain to our bones.
The episode has since gone viral on social media, with netizens having mixed feelings about the whole thing. One user commented, "It's hard to grow a hair like that for goodness sake..! I think she didn't know her hair got cut off. Its really hard to had a long think and beautiful hair takes you a long year to do that ??". Some called it sensationalization and commented, "??????? and the award-winning Oscar for most dramatic performance goes to…………". Although the internet is split in its reaction, we are clear on our feelings. The video brought memories of us losing hair length unnecessarily, a fate we wouldn't wish on our worst foes!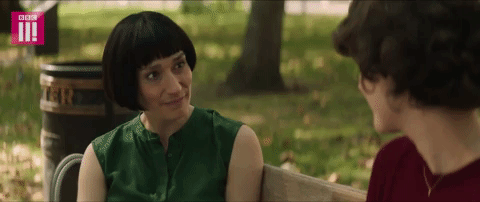 Reportedly, some good has managed to come out of this travesty. The hair from the show is set to be donated to a project called Let My Hair Be Your Hair, which provides wigs for people who have lost their hair during cancer treatment. 
GET HAUTERFLY IN YOUR INBOX!