Chingsanghoih Guite/TheHauterfly
Relationships
Most Women Cheat Because Of Lack Of Attention From Spouse, Says Survey
By
|
I don't believe cheating on your partner is okay. But it doesn't mean that people who cheated on their partners must have their faces blackened or be paraded on a donkey. It doesn't mean that they deserve violence, hatred or to be publicly humiliated. Of course, some people are more sinister than others, intentionally and selfishly wanting to have it all. But some people are unable to cope with the circumstances in their marriage or relationship and end up slipping. That's not okay. But to err is human and the world doesn't need to be judgemental of them. Turns out, most women don't cheat because they are just evil, as the world would like to believe.
According to a survey by Gleeden, a dating app for married people, 84% of women claimed that they didn't get enough attention and compliments from their partners. Around 61 % of women said that led to heated discussions and resentment between the couple. And around 77% of women ended up cheating on their partner due to this.
"Also, 82% of the respondents said they wanted to feel appreciated and valued in their relationship and that a lack of it forced them to look elsewhere. For 76%, the lack of compliments undermined their ability to feel desirable and seductive. Lastly, 42% find it hard to feel sexually attracted and aroused towards someone who didn't feel the same way, forcing them to look for love outside the relationship," reported Times Now.
In a previous survey, it was revealed that women, especially in the metro cities cheat to beat "unhappiness, ignorance, neglect in marriage and husbands' non-involvement in household chores."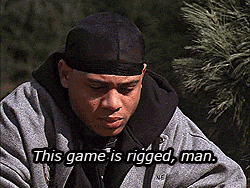 Flirting outside apparently makes their marriage more exciting. "Four out of 10 women on Gleeden said flirting with strangers led to greater intimacy with their spouses, which means infidelity can be helpful in re-sparkling a dead marriage," Solene Paillet, Marketing Specialist, Gleeden told IANS
I think it's very okay for a person in a more hopeful zone to feel strongly against it. Like hey, why don't you end your marriage instead of cheating? Or why don't you just stay unhappy in your dead marriage instead of cheating? Our society considers infidelity as the biggest sin, especially when it comes to women. But a man abusing his wife, depriving her of warmth and affection is completely okay. It's okay if he treats her like a maid, just taking care of his house and children. It's okay if he doesn't even look at her with love. It's okay if he never makes her orgasm and selfishly comes before her. Doesn't matter if he rushes through foreplay.
All of these reasons aside, society will still assassinate the character of a woman who cheated on her husband. And no, it's not always possible to leave the husband. A lot of women end up staying in bad marriages because of stigmatization of divorce, lack of financial stability, family pressure and children.
Didn't we see how in Thappad, everyone around her forces her to return to her husband? Our society places huge importance on maintaining a marriage, even if it is abusive towards the woman. Why?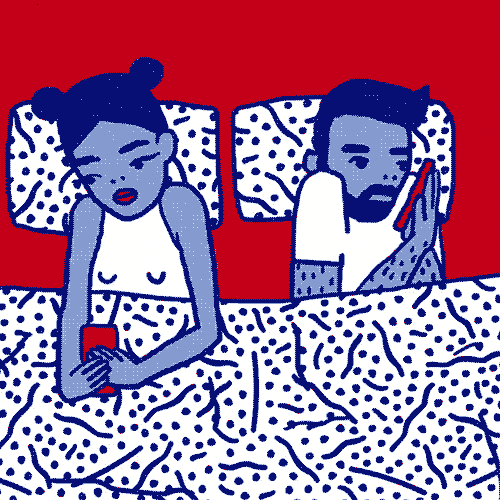 Doesn't a person have a right to pursue happiness? A relationship isn't just a label. If you don't water it or act like there's nothing, how can you be butt hurt when your wife seeks romance outside? Gleeden provides a place for such women to find romance in a safe space, without judgement.
I am not saying cheating should be normalised. What I am saying is the maintenance of relationships should be normalised. And cheating should not be treated like it's the worse crime of all.
GET HAUTERFLY IN YOUR INBOX!