Relationships
Dear Bhaiya, Here's What Your Sister Felt When You Were Away To Build Your Career
By
|
Sisters eagerly wait for Raksha bandhan, especially the younger ones. I say this because I am the younger sister and it feels great to be one. Now when I look back, those days were so special, recounting the times when I use to return from school all excited to tie rakhi to my brother always brightened up my face. On one occasion my brother even forgot to pick me up from school that too on Raksha Bandhan. Well, I did cry a lot but was still glad to come home and celebrate the day with bhaiya. These moments of joy eventually vanished since my brother had to leave town for his higher education, and that's when you hate living in small cities. You start to experience many long-distance relationships from a very young age, and the brother-sister relationship is one of them. When my brother left, Raksha Bandhan was no longer exciting. Now Raksha Bandhan was just about sending him the rakhis and what's good in that? But this was not the only void that came in our relationship, we missed out on a major part of our growing years together. There were many conversations that I never got a chance to have with my elder brother, many fun memories that we could not create in those years, and everything added to the distance even more. Unknowingly, with those passing years, our brother-sister bond eventually faded away too. But, the Pandemic gave us the time to rebuild the relationship that was lost in the race of life.
When the Pandemic happened, it brought with it a realisation. The realistion of a gap that was present in my relationship with bhaiya. The realisation was on both sides, and at first, it was impossible to even have a decent conversation with him because there was a lack of understanding. I had learned how to stay alone and manage my own problems well maybe not managing them well. The many years of staying apart had deeply impacted our relationship and I was no longer in the habit of making conversations with an elder brother. Also, because those many years even bhaiya was too busy to keep a check on his little sister, So I gradually outgrew, not that it was intentional. But the two long years when he had to stay at home, I eventually realised that we might have stayed away for long but the care, love, and support in our relationship were always intact. Those two years for us were like making up for all the years that we missed out on. From career counseling to watching movies together and fighting over the last piece of cake, we were back to sharing the "normal" brother-sister bond that we never thought we could. We did have arguments but they were for good, it helped us understand each other more. Even our parents got to witness those fights again which for many years had just become a childhood memory.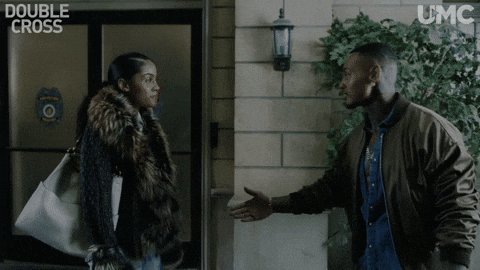 Now, our brother-sister bond is well a lot better than how it was. I still have to send the rakhi though because now I live away. But if you ask me what has changed? My answer to it is that we no longer cherish just childhood memories because we have made some brand new of them during the pandemic. Memories which can laugh over and adore for the next few months that we do not meet. Also, now there are no hesitations in cracking conversations or speaking our hearts out. Honestly, now when I look back, I do not see the missing years of our bond. All I see are the memories that I created with my elder brother during the Pandemic, and I cannot wait to be back home to all those fights, movies, and leg-pulling that were left unfinished.
"Dear Maa…" A Letter From All The Children Who Live Away From Their Mothers