Your Party Outfits Can Get Hungover Too! Here's A Post Party Care Ritual To Protect Your Clothes
Updated December 28, 2021
There's no denying the fact that, we all love to party. But what we certainly don't love to engage with are the after-effects. The residues of the glittery night that often stay with our party outfits the next morning, definitely call for a detergent filled day. While we cannot keep ourselves away from binging on snacks and sipping some extra wine this coming New Year's Eve, but what we can keep intact are the solutions to fix the stains and keep the expensive party outfits ready for the next round of celebrations. So, worry no more, since we have put together a list of hacks you can follow, just like an after-party clothing care ritual.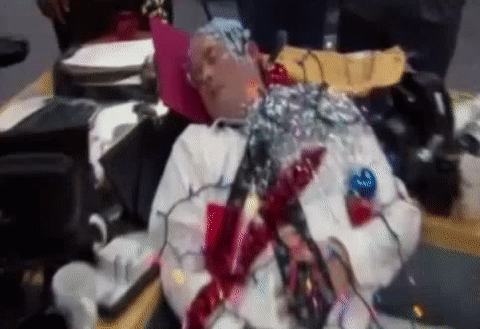 Pre-Treat Stains And Avoid Ironing
While treating the fabric blemishes that accompany a party, make sure you attack the enemy stain before it spreads its wings. Rush to the washroom for an immediate splash of water but if you're too lazy or rather drunk to perform the immediate remedy, then the best way out is to soak the piece in cold water, the next morning. You can also use a paste of baking soda and warm water  for cotton or polyester fabrics and wash them thoroughly. And an absolute 'no' to ironing the stained clothes before the wash (you will fix the dirt forever).
Air dry is better than a mindless spin
Take a moment and think before you stuff your washing machine with a bag of clothes. Owing to the style and quality of party-appropriate outfits, these rarely worn garments might not need the soapy spin. Machine washing can be a little too hard on the fabric and we don't want to risk our fabulous bodycon slip dresses. Hence, unless your party clothes are visibly dirty or ooze out an unbearable odour, say yes to air drying.
Segragate Fabric Type
Party clothes come in all fabrics and shades. Hence, while washing them it is important to know about your fabric and colour type. For unwanted colour bleed, keeping dark shades away from lighter hues will need extra care. While sequins or bead laden fabrics will need a hand wash to avoid any damage.
Watch out for the care labels
Often found gracing the interiors of a dress or the inner collar, care labels demand your attention. These labels mention a step by step approach to taking deep care of your clothes. From fabrics to water temperature specifications, the care labels talk about the quality of your dress. Read it before you dip it.
Avoid Dryers
While many people love the steamy, dried after-effects of a washing machine dryer, but what many do not know are its disadvantages. An absolute no-no for fabrics like leather and sequin-embellished dresses (which is commonly found in the partywear closet), the heat generated in the machine, can melt the fabric and ruin it completely. So, might as well ditch the dryer.
Dry Clean
Not all garment types are meant for a home wash, some need professional, extra care for better results. Owing to the line-up of obvious fabric choices of the party-goers, blazers and silk slip dresses must be handed out to a nearby dry cleaner. Reasons being the structured shape and fabric weave, it's better to be cautious.
From Bags To Barrettes, 6 Accessories To Amp Up Your Party Outfits For December!