Christopher Miranda/ Hauterfly
Lifestyle
From Holding Her Ghaghra To Keeping Her Sane, Here's What You Need To Do To Be The Best Bridesmaid Ever
By
|
Traditionally, Indian weddings didn't have bridesmaids. We had so many family members ,and living in the joint family structure meant there were plenty of hands to get work done and cousins and sisters to be our sound boards and be with us during all those emotions. But slowly as the magnitude of weddings grows, and families get smaller, it falls upon the best friend of the girl to be the errand runner, sounding board, advice-giver, and to talk the bride out of insane plans like running away or drinking at the mandap just because she has cold feet. Also, it is nearly impossible for the bride and her family to be at the top of everything. That is when you come in! Being a bridesmaid is all about helping your friend get the wedding of her dreams. Being there for her through the crazy shopping to the wedding day mishaps and of course the best part, planning the bachelorette party! It might get a little overwhelming for you too, but just remember to stay calm. Here is your guide to being the bridesmaid you can possibly be!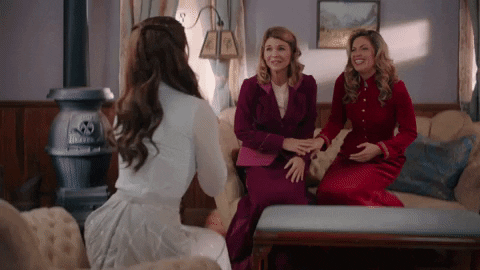 Play The Hostess
As much as we look forward to weddings, you have to admit they are absolutely crazy. Being a bridesmaid is all about helping the bride-to-be and her family dial down that crazy. Which means you will have to play the hostess sometimes. Ensuring all the guests are having a good time, the families have eaten, making sure the couple has everything they need. An additional responsibility of yours would be to receive some of the guests when the bride or her family is busy.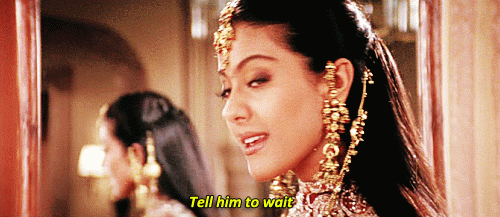 Always Have An Emergency Makeup Kit
No matter how much you want things to run as seamlessly as possible, weddings will have emergencies. And since it is an 'all eyes on the bride' kind of event, she always has to look her best. As a bridesmaid, it is your job to ensure that happens. Which is why at every function you will need to carry- a lipstick, makeup spray, a travel mirror, extra hair ties, a handful of bobby pins and safety pins, perfumes and eyelash glue. The last one might sound weird, but eyelash glue will help keep the bride's necklace or choker and even her bindi in place.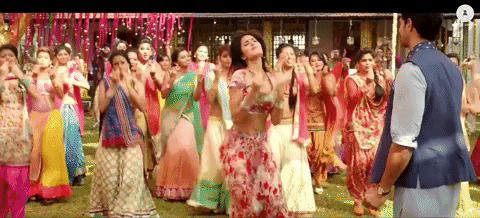 Spearhead The Dance Rehearsals
All Indian wedding sangeets typically feature a group dance put on by the bridesmaids. But there is so much that goes into getting that dance just right. Choreography, rehearsal costumes, making sure all the guests enjoy and don't feel like they have come to an award show! It is your duty to ensure the entire bride's party comes to rehearsals, knows the choreography and well is familiar with the song lineup. It is ideally recommended to begin practicing 15 days before the sangeet if you want to make it the best dance of the night. You also have to find a way to include other guests into your performance to ensure they have a good night too. It is, after all, a party!
Throw A Bachelorette To Remember
This is a time-honored tradition for all brides and bridesmaids. A night for the bride and her girlfriends to get super drunk and dance their asses off. The responsibility for organising this night falls on you. There are so many ways to go about it. You could book a vacation or a staycation or just keep it local, just remember to do whatever the bride wants to do since this is her night. That being said, it is also your responsibility to stop her from doing something she will regret in the morning!
Keep A Pair Of Flats Handy
You obviously want the bride to enjoy her own wedding, but how is she supposed to do that if her legs feel like they will snap off at any moment? But if you have a pair of flats handy, she can change through the course of the function and actually enjoy her moment. If you forgot to carry flats, you can just keep a heel protector in your bag at all times. This might sound silly right now but trust me you will need this more than you can anticipate. Add it to your checklist now!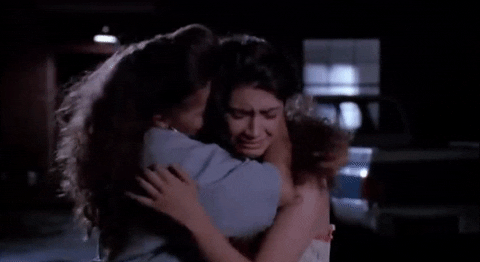 Be A Go-To Support System
Weddings can be overwhelming for the bride. And it isn't just because she is starting a whole new chapter of her life. Just the preparation for the wedding can drive her up the wall! Of course, her friends, family and the groom are there to help her but sometimes it isn't enough. It is moments like those where she needs your support the most. In the days leading up to the wedding, talk to her constantly, help out as much as you can and of course always keep ice cream and a bottle of wine handy for when she gets cold feet. If you manage to keep the bride as calm as possible, you have succeeded.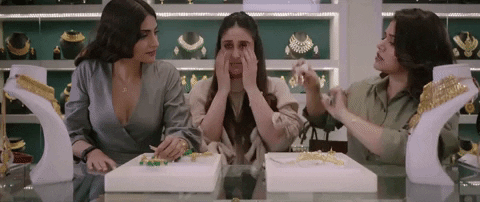 Discuss All The Details Of The Wedding
As the bridesmaid, you should be appraised with the timeline of the wedding. Where and what time is each function, how many guests will be present and the names of at least the bride's close family members. No one expects you to know everything, but you must discuss most of the details with the wedding planner, the bride, and her family. Be super resourceful and well-informed. But obviously, don't go overboard. You are just there to take some of the pressure of the bride.
Haldi Ceremony Outfits That Are Fuss Free, Won't Stain Easy And Perfect For The Bride-To-Be
GET HAUTERFLY IN YOUR INBOX!