Shutterstock
Lifestyle
Confessions Of An Uber User
By
|
Nicole Macwan studied in India and then spent a fair amount of time working for Burberry in London. She moved back home and is currently working as an account manager at a leading PR agency in Mumbai. On a daily basis, she deals with Uber drivers of all kinds. Read about her hilarious experiences here!
I know it's damn difficult to digest, but if we manage to ignore the horrible traffic in the Indian metros, travelling has become pretty simple today, courtesy the various taxi services.
It is a love-hate relationship. They take ages to show up, forget directions, end up god knows where, and so much more. But honestly speaking, there's no doing without them.
And one of the forerunners in this race is obviously our beloved Uber, and inevitably my first choice every time I have to travel.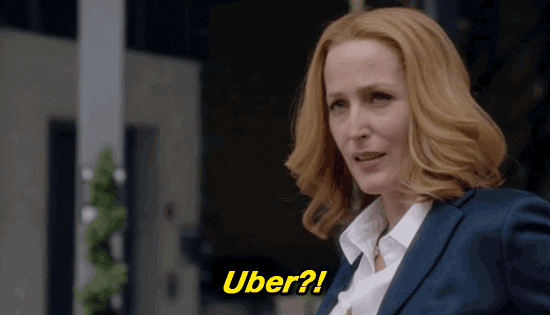 Sadly, often the only exciting thing happening in my life is my rides in Uber cabs. A little unfortunate, but once you hear my stories out, you'll either laugh out loud and want to swap places with me, or be horrified to a level that you will delete the app instantly.
So let's start with my favourite one. It was raining heavily that day and my office is in Fort, Mumbai. Also, to give you context, I stay in Santacruz, which is in the 'burbs.
I booked an Uber from my home to go to work, and it showed me a surge price of Rs 800 — insane, but I went with it anyway.
After much hassle, I eventually managed to book one and kept calling the driver to direct him to my place, but he was on a joyride of his own. Clearly not listening to a word I was saying.
Finally, he managed to reach my building after what seemed like a decade, but that's normal, right? Just as he stopped outside my building, another lady approached him and asked whether he was her Ola driver and he said yes.
I was on the phone with him the whole time this spectacle was playing out. I lost my cool on the phone and asked him, "You drive for Uber, don't you?" And he said, "haan, sorry, galti ho gayi." How does that happen? HOW?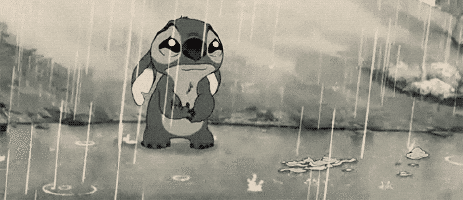 I started accepting my terrible luck with Uber drivers when instead of taking me to Thane, which is about an hour away from my place, an Uber driver took me 45 mins outside of Thane, and then yelled at me for choosing the wrong destination.
I clearly entered the correct address and he missed one road, which led to this mess. It was on a day when it was pouring like the world is coming to an end. Needless to say, I reached my meeting only 3 hrs late and in tears. The sky and I were both in sync that day.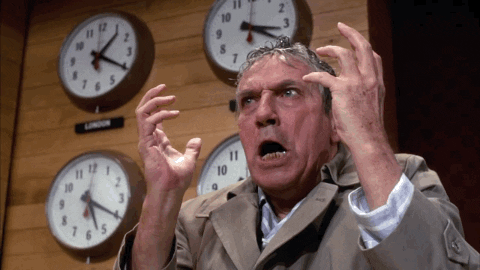 Another time my friend and I were once going from Santacruz to Four Seasons in Worli. Quite simple, right? Wrong. Our driver kept taking all the wrong turns, but this wasn't even the worst part. When we reached Bandra, I asked the driver to take the sea link, and it was his response that baffled me. He asked me, "Kaunsa sea link?"
I thought I was going to lose my sanity right there and then. He told he just wanted to 'confirm' how many sea links there are in the city. Yup.
Of course, you want me to go on, no?
Well, this one will give you the chills. On a perfectly normal day, I was headed back home from Thane (yes, again) and was tired AF. All I wanted to do was crash and sleep like a baby. That day, my driver knew his directions and was not chatty, so I thought this would be an ideal ride, for once.
Oh was I wrong! Just as we reached SCLR, traffic came to a halt and the driver took this opportunity to make a call. He started talking to a friend (so, I'm guessing) and I initially thought they were joking. Because their conversation was something like this: "You get your men and I'll get mine. Let's go pick this guy up and break his bones."
Men do joke about this stuff, so I was hoping he wasn't serious, but he absolutely was. I started paying more attention, which is how I pieced together the story. This guy they were planning to beat up had hit my driver's car, and my driver wanted revenge. And he actually told the other person on the phone that, "Usko uthate hai, haath pair todenge, aur samundar mein daal denge."
At this point I didn't know whether to laugh or cry, so I sunk in lower into my seat and prayed till I got home. The next few days I carefully monitored the papers to see if there were any reports of a body being found in the sea. Thankfully, I read nothing. Bollywood fans, anyone?
There have been times when a driver has refused someone joining in on a share ride, because it would increase the weight of the car, thus making it difficult for him to drive.
On another day, an elderly looking lady just barged into my Uber, demanding that I take her to a hospital, because her son was busy and her daughter-in-law didn't care. I did drop her.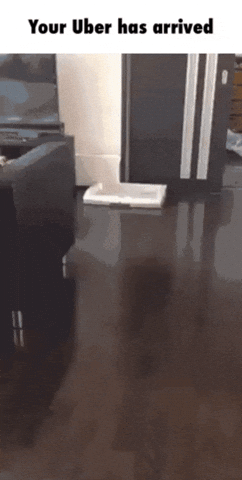 My luck has got slightly better since then, as now I'm greeted by big red stuffed teddy bears when I get into the back seat. Can't complain about that, can I?
In case you're wondering why I don't just stop using the service, it's because perhaps it's an addiction or a convenience or an adventure. I'm not sure so take your pick.
GET HAUTERFLY IN YOUR INBOX!