Shutterstock
Lifestyle
#AskHauterfly: What Is Sologamy?
By
|
Every time any of my friends break up, they decide that all boys are useless and, from now on, they are going to only love themselves. They don't need anyone in their lives and they are going to be happy with their amazing selves.
Now, we've all heard this way too many times, but cut to a week later, and they are crushing on a new catch.
But, on the other hand, there are some people who have taken 'loving yourself' a step too far. How? By actually marrying themselves. Stop rubbing your eyes, you read that right.
Sologamy means saying 'I do' to yourself. It basically means that you give yourself a commitment of a lifetime to cherish, honour, respect, and love yourself, no matter what.
At first, it may seem like a sad, lonely thing to do, almost narcissistic, but when you come to think about it, it is actually beautiful.
Still not as weird as the lady who married the Eiffel Tower.
It literally translates to 'Fuck everyone else'.
Apparently, a woman named Linda Baker from the United States was the first to marry herself, way back in 1993. Then, we also saw a glimpse of this trend in the 2003 hit show Sex and the City, in which Carrie Bradshaw, played by Sarah Jessica Parker, announced that she was marrying herself.
Ever since, more and more people (mostly women) are practicing this form of holy matrimony and, though there are no legal laws surrounding this act yet, this seems to be a pretty cool way to stop everyone from asking you why you're still single!
And that's what Erika Anderson (37) from Brooklyn did. She looked gorgeous on her wedding day, with her bouquet and dress in place, shutting everyone up. In fact, she recently celebrated her one year anniversary by going on a trip to Mexico. Inspiration, anyone?
You don't need the presence of any official to validate the bond. You can do it even in the intimacy of your room, with a mirror and candle (okay, that sounds wrong), or you can have a lavish ceremony with vows, a buffet, bridesmaids, guests, and the shebang.
After all, it is not every day that you celebrate yourself.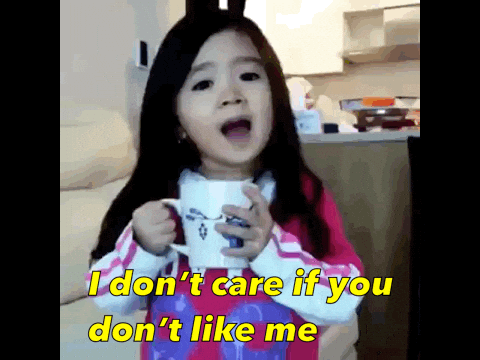 Also, marrying yourself doesn't mean that you can never marry anyone else. It is just something that people are doing to appreciate themselves. And before you ask me, it also doesn't mean that you have to divorce yourself to marry in the future.
It is still a western concept, popular in the US, Canada, Australia and the UK. In fact, there are wedding organisers who have packages for this particular concept, with a website called I Married Me leading the game.
But knowing us, it will take a lot to convince our society to agree to something like this. We can, of course, marry a tree, though.
Think about it — you don't have to change your last name and where will you find a partner that is as awesome as you?!
GET HAUTERFLY IN YOUR INBOX!