Shrey Sawant/Hauterfly
Lifestyle
A Few Days Into Quarantine And I Am Opening And Reopening These 5 Things. You'll Relate.
By
|
The year is 2020 and we are in the middle of a global pandemic, finding it hard to navigate through life in these times where Coronavirus isn't the only thing on loose. Besides, of course, our sanity.  As we continue spending days on repeat, stuck in the 4 walls of our homes, or if you're a millennial like me, in the 4 walls of your room, chances are that within the first 2 hours of this self-isolation, you'd have run out of all new and fresh things to do.
You see, being a millennial in this time is anyway tough, considering all the extra effort we have to put in screening guys, finding love, making do with the work-life balance and juggle all those social media apps. Let alone being a millennial during the Covid-19 pandemic, when self-quarantine has bestowed upon us like a universal punishment for being bad until further notice.
And so, as I find myself with a lot of free time and expensive sanitizer on my hand, and doing everything I couldn't escape anymore, I have come to realise that how this self quarantine is just code for opening and reopening these 5 things on repeat until you fall asleep, wake up and fall into the same routine all over again –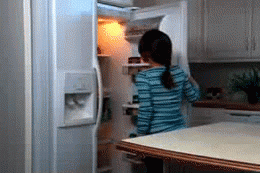 The Fridge
Probably the only thing that gives us hope all day long is the fridge sitting in our kitchens, waiting to be opened every hour of every day with hardly ever anything new to offer. Call it a force of habit, or just some plain old and reluctant optimism, but every time we open that door, boy do we wish for it to be the secret door to the land of Narnia, only with more food and wine. Except, we are stuck at looking at the vegetables stocked on top of each other with absolutely no fancy addition from 3 minutes ago. Hmpf.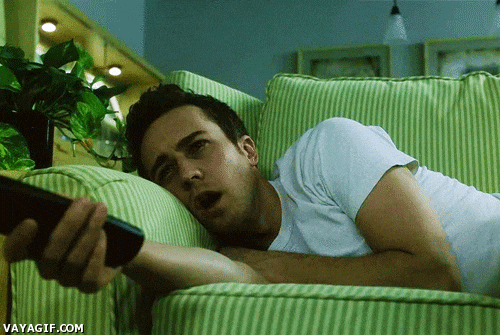 Netflix
By this point, if there were to be a test conducted on listing down category-wise of all the new releases on Netlfix, I'd probably be secure the first place. With almost nothing else to do all day long, apart from dodging the customary interactions with the fam, opening and reopening Netflix until you've learnt the chronology of their listing by heart has become second nature!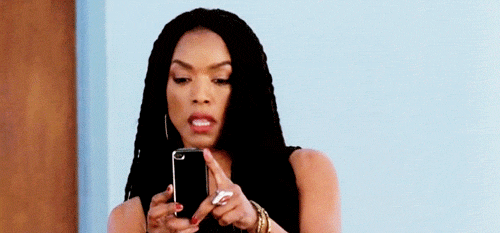 Instagram
If anything were to crash right now, you know like the stock market, it would definitely be this social media app on my phone purely on account of how frequently I open and refresh it for newer updates. Turns out, as social distancing has kicked in, social media distancing has been all the more difficult, which means you being on top of those updates 24 X 7, looking for fresher posts and people to follow!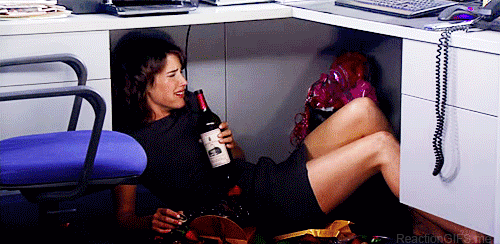 Old Wounds
Now, some would call it a rather dramatic move to make, but with so much time to kill and just as much emotional baggage , it's only natural to find yourself fighting the demons you have been brushing aside for far too long. Be it an old and ugly break up or words from a friend that had left you scorned, chances are that you'd be picking at all of those old wounds that you were quick to dismiss earlier.
Email
Because ultimately we've been put on work from home and not house arrest, and need to have something to show for it, even if it's our last seen status! After all, we need to be on top of our work emails, to be able to ignore them well and that involves in making routinely visits to the email, sometimes even doing the work out of boredom!
GET HAUTERFLY IN YOUR INBOX!