Lifestyle
6 Reasons You Should Spend More Time With Your Girls!
By
|
I got a 'Save The Date' ping on WhatsApp yesterday, and it was from my best friend. Reality hit me hard when I realised that she's going to be married soon. How did we grow up this fast? How did we go from planning sleepovers to choosing sangeet songs!? All the memories of us hanging out at her place, giggling over our crushes, while drinking Hoegaarden (the only beer she really likes), flashed in my mind. And in that moment, I wished we'd spent more time together. Sure, we are all swamped with work, and life has its way of keeping us busy, but we've got to make time for the ones we love. So, this Women's Day, promise yourself that you'll take time out for your girls (and just go out to brunch with them, maybe?). Still need a push? Whether it's your besties, your mom or your sister, here are 5 reasons to spend time with the special girls in your life this Women's Month!

1. They'll Help You Break Away From The Monotony
Working day in, and day out can seriously dull your sparkle. So, if you've been busting those brain cells at the office without giving yourself a breather, it's about time you took a break. And who better to do that with than your girls? They'll make you laugh, and help you blow off steam like nothing and no one else can! Trust me, you'll go back to your routine with a fresher outlook, and newer perspective.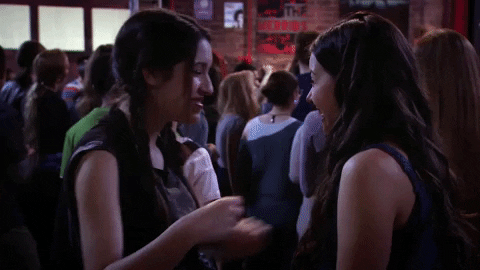 2. They Are Your Emotional Support When The Going Gets Tough
Whether you like it or not, life has its ups and downs. And it's in the "down" times that you need your girls the most. They are the ones who have your back. They'll offer you a shoulder to cry on, and maybe even give you a few words of advice. Besides, none of us are meant to do life alone. We need our special peeps to help us make it through the tough times, no?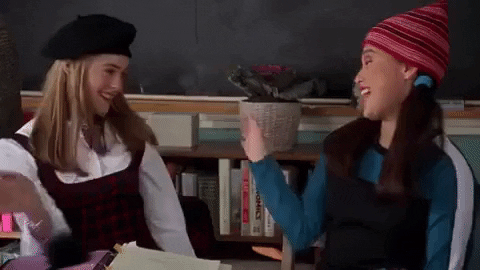 3. They Are Always Up For Boy Talk And Gossip
This has got to be our favourite part about having a bestie. She will always indulge you when you want to gossip, rant or rave! Of course, none of these sessions are complete without Hoegaarden, and a bag of greasy chips. Boys, jobs, bosses or mothers-in-law, your conversations can be completely unfiltered (just like your beer), and your girls will still give you a listening ear. Heck, they will even join in the banter!
4. They Won't Judge You EVER!
'Cause they LOVE you, imperfections and all! You can bare your soul, let your hair down, and just be your true self with them, with no fear of them being scandalised by you.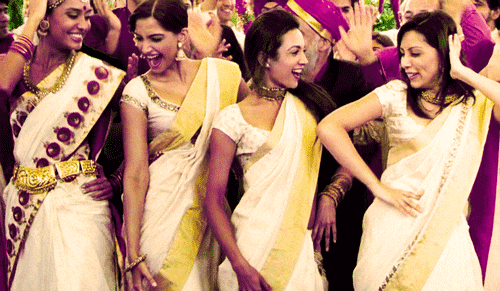 5. They'll Be Your Biggest Cheerleaders, And Your Biggest Reality Check Too!
Got a crazy start-up idea? Want to get yourself tattooed? Or just need a little encouragement to help you work on your dreams? Your girls will be the ones to egg you on, or give you the reality check you need. They know you through and through, and have your best interests at heart. So, why wouldn't you trust them, right?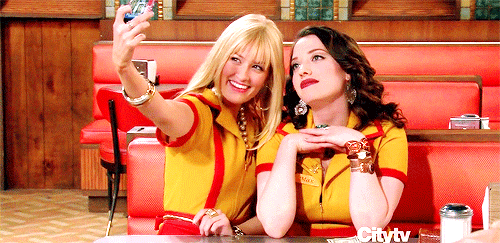 6. Times With Them Are Guaranteed Fun!
The giggles and guffaws, the inside jokes, the crazy conversations, and of course, the drama! Nothing comes close to spending time with your girl gang.
**CONTEST ALERT**
This Women's Day, celebrate the women in your life who've been your strength and your support. Tell us why you can't do without them, and you could WIN yourself a brunch with your girls from Hoegaarden!
How to participate:
1) Head on over to Facebook now — https://www.facebook.com/TheHauterfly/videos/1627849583931400/.
2) Comment on our video, tagging two of your favourite girls, telling us why you simply cannot do without them. Don't forget to use the hashtag #SavourTheMoment.
3) Then sit back, relax with glass of Hoegaarden, and wait till we announce the winners! You and your girls might just WIN a fancy brunch sponsored by Hoegaarden!
Contest ends Sunday, March 18, 2017.
GET HAUTERFLY IN YOUR INBOX!