Shrey Sawant/ The Hauterfly
Lifestyle
5 Things I Am Hoping To See As A Fan In Season 5 Of Lucifer
By
|
So Lucifer season five trailer just dropped and it's everything I did not expect to see in the trailer. Obviously a lot of it is given away but I am okay with that as long as we still have Tom Ellis playing the devil.
The fourth season obviously left me with a lot of questions that I wanted answers to immediately. Knowing that it was impossible, I had to wait for the fifth season to come out, which releases on 21st Aug 2020. But it doesn't stop at that. There is more suffering than you can imagine. The fifth season also has two parts. This means once this is over, I'll have to continue being miserable and wait for part two. Considering how corona doesn't plan to leave any time soon, I don't expect part 2 to drop for the next three years. Unless they have already shot for part two and will drop next year. The possibilities are endless and I'm already going crazy thinking about it.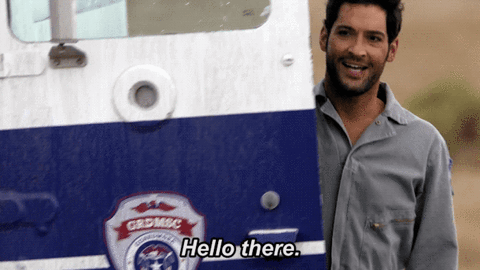 When I got the notification from Netflix about the trailer drop I wasted no time in watching it and OH MAH GAWD! There are so many twists and expectations I have from this season. So here are five thoughts I had after watching the trailer of the 1st part of the 5th season. But before we get into that, let's do a quick recap of what happened in season four.
In the fourth season, we come across Eve who lands on earth only to get back with Lucifer and manipulates him to punish those who do 'bad things'. He also realises that Chloe is in fact his first true love and that the prophecy 'Lucifer and his first love unleashed evil' was right. After this revelation, Lucifer slowly morphs into his devil self. After learning this, Eve rages and summons Dromos to take Lucifer back to hell. By the time she realises her mistake, it's too late and Dromos kidnaps Charlie (Linda and Amanadiel's baby) to make him the new king of hell. When Lucifer tries to stop him through his human form, he fails he miserably and then transforms into a devil in front of Chloe. Towards the end, Chloe accepts Lucifer for who he is and kisses him before he is shown sitting on his throne in hell.
Now, here's what I am hoping will happen in season 5.
1.  I know that  Lucifer will be a MIA during the initial few episodes, I really hope that he has the grand entry he deserves. And apologises to Chloe right off the bat for leaving her alone after she poured her feelings out to him.
2. In this season they have finally decided to introduce Michael- Lucifer's twin brother. He is definitely the villain of the season because he replicates himself as Lucifer and walks the earth until the devil himself appears. Can Netflix please have two naked Tom Ellises fight? Where can I sign the petition? P.S. – In the trailer, they show his butt. I nearly fainted.
3. In the previous season, Maze was living with Chloe and her daughter until she majorly fucks up. The trailer shows that after Lucifer left, they have gotten closer and I would love to see more of these two. More than just being girlfriends, partying, and solving cases.
4. Throughout the trailer, I haven't once seen Charlie. I mean, it is kind of a big deal because amidst all of his fighting and lovemaking I would like to look at something happy and cute as well. Plus, he was almost the king of the hell
5. I really hope that there is a romance that blooms between Ella and Dan because they make the cutest couple.
https://thehauterfly.com/lifestyle/5-thoughts-i-had-while-watching-the-trailer-for-dil-bechara-mainly-how-heartbreaking-it-is/
GET HAUTERFLY IN YOUR INBOX!