Chingsanghoih Guite / The Hauterrfly
Culture
Remembering Irrfan Khan: 7 Movies Where His Character Had A Beautiful, Supportive Relationship With Women
By
|
I won't ask you, "Can you imagine it's been a whole year since we lost Irrfan Khan?" Because this has been a year of such unimaginable loss, of loved ones, friends, acquaintances, people we also interacted with on the Internet, and celebrities we loved fort the work they did and the people they were. As I write about Irrfan, I'm already reminded that there's more mourning and remembrance coming, for personal losses and collective ones, like Rishi Kapoor, Sushant Singh Rajput, and so many others. But today, today belongs to Irrfan, an actor par excellence whose films always left you with something to think about, but never really left you when you walked out of the theatres. Ah yes, I'm mourning cinema-going too.
View this post on Instagram
Cruel irony, Irrfan Khan's Angrezi Medium was the last film I saw in theatres before COVID gripped us and shoved us into a lockdown. It was a press show where journalists' families were invited to indulge in the feel-good film, and I remember going for it with two coworkers. Little did we know, it was one of the last times we'd be hanging out this carefree, for a while at least. I felt guilty for not liking the film as much as I liked Hindi Medium, even as Irrfan's performance in the film was as always heart-touching. He played a single father to Radhika Madan's character in the film, and you could see him evolving from a parent who gave their child wings to fly, but was scared to let them leave the nest.
While I didn't much agree with the film's politics of guilting your child for leaving home home, what I did appreciate was the kind of father that Irrfan's character otherwise was in the film. And with that film being his last in my memory, today I am thinking of all the films in which Irrfan Khan played a character that was a female ally, or if not one completely, had a beautiful, supportive relationship with women. Now I am pretty sure this isn't an exhaustive list, after all the man has some memorable characters (like Inspector Yohan in Jazbaa) in his illustrious filmography. But these seven are my favourites!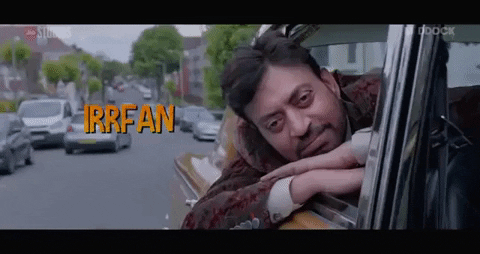 1. Ashoke Ganguli – The Namesake
I watched The Namesake when I was barely sixteen, and the film, which is Mira Nair's adaptation of Jhumpa Lahiri's book, left quite an impact on me. It was perhaps the first time I really saw Irrfan Khan as this amazing actor in a film I took seriously. What had this effect on me was his character, Ashoke Ganguli's relationship with his bride Ashima, played by Tabu, another brilliant actor whose collaborations with Irrfan are always a masterclass in acting.
Ashoke and Ashima, a Bengali couple living abroad, are an arranged match. And the journey of their relationship, of how he was sensitive to Ashima's little joys, sorrows and fears, was beautifully written (by Sooni Taraporevala for screen) and performed. They were partners, complementing each other, fitting around each other's needs whether it was emotional support or raising their children. And it is because of this dynamic, that The Namesake remains one of my favourite Irrfan Khan movies of all time.
2. Saajan Fernandes – The Lunchbox
The Lunchbox comes a close 'note' worthy second to The Namesake in that list. I don't think I've ever met anyone who hasn't loved The Lunchbox. Saajan, the widower's loneliness, his epistolary relationship with Ila (Nimrat Kaur) and how it changed him, thereby changing his equation with Aslam (Nawazuddin Siddique) into a sweet friendship… it felt like a warm hug on a bad Thursday!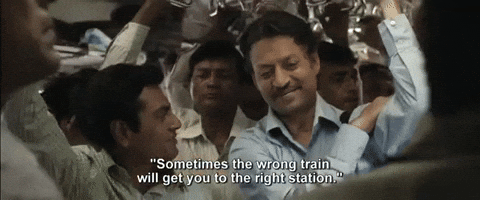 It's easy to see what Ila's friendship did for Saajan, but what Saajan's presence, even if in letters, did for Ila was give her the nudge, perhaps even the strength she needed to walk out of an unhappy marriage. And I think that kind of love or allyship is really something.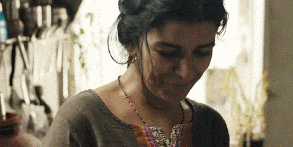 3. Rana Chaudhary – Piku
Maatha kharaab nahi hai mera to miss out on this gem of a film! I think Piku was a film that had almost all its main male characters competing for the award for best female ally! There was Amitabh Bachchan as a modern father, Bhashkor Banerjee, who raised a strong, independent woman in Deepika Padukone's Piku. There was Piku's boss and friend Syed Afroz, played by Jisshu Sengupta, who trusted her professionally, never called her hysterical, and never let their occasional dalliances affect their friendship.
But I think Irrfan Khan's Rana Chaudhary was the most intriguing of them all, and his situation is perhaps what made him stand out. We see him living with two women, his mother and sister, who are constantly negative and nagging him. But Rana does not generalise all womenkind with those traits, which most men don't even think twice before doing.
He respects her when talking about her to his disgruntled drivers, defends Piku before her father, lets her drive his care in a scene handled with such nonchalance, and he doesn't impress upon defining the relationship between them, as we see in the end of the film.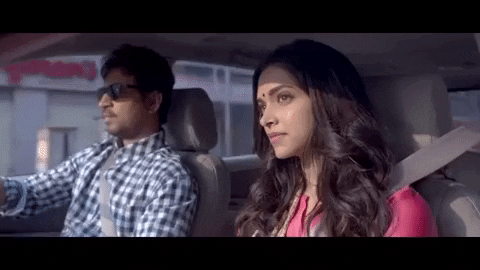 4. Raj Batra – Hindi Medium
I think the way this film opened was so romantic! Set to Atif Aslam singing 'Hoor' as a young Raj tells a young Meeta (Sanjana Sanghi) that he'll stitch the 'bold', 'deep back' dress that she wants, even though his father, the tailor and her mother have decided that it is too 'modern'. There's no judgement or ulterior motive, he just wants to make her happy. (Not glorifying the stalking bits, though!)
Cut to the future, when he is Raj Batra, a rich showroom owner who doesn't mind draping a bridal lehenga on himself to impress his female clientele. What I love about Hindi Medium, apart from the obvious theme of the film of course, is the dynamic between Raj and Meeta, brought to life by Irrfan and Saba Qamar. The chemistry and romance, as we see, is still alive, as Raj gets ready to go to great lengths to fulfil his wife, Mitthu's 'modern' wishes, this time to admit their daughter in an English medium school, even all these years later.
5. Yogi – Qarib Qarib Singlle
Bollywood rom-coms have a long, long way to go when it comes to making their stories, inclusive, realistic and not intriguing. But Qarib Qarib Singlle comes kaafi qarib, IMO! Parvathy Thiruvothu's Jaya, a widow, finds her online dating match in the chilled-out, talkative, poetic but often a bit eccentric Yogi, played by Irrfan. And this role is pretty much perfect for his usual demeanour! As the duo travel to meet Yogi's three ex-girlfriends to see if they still harbour feelings for him, love blossoms.
The chemistry between Irrfan and Parvathy is pretty good, and their candid interactions are what make the film so loved. What impresses me about Yogi is that he, excuse the expression, isn't being a dick about it when he goes to meet his exes, or when Jaya overreacts to a misunderstanding. He earns her trust, is patient, and lets her make her own decisions. And most importantly, he respects the woman she is. He isn't trying to be the man she needs because she is a widow, but a man who she wants and who can be her partner.
Excuse me, sir, what is the procedure to find such men on online dating apps?
6. Shaukat – Karwaan
Karwaan is such a feel-good film, and I love going on that journey with Irrfan, Dulquer Salmaan and Mithila Palkar's characters. They all find out that their relationships with their respective fathers, and the deaths of those parents, unite them in this inexplicable way. It takes Shaukat a while, but he admits to them how his abusive father would hurt him and his mother, and that makes him even more drawn to others with similar histories.
In the end, he finds love and a beautiful friendship with Tahira (Mithila) and Avinash (Dulquer).
7. Champak Bansal – Angrezi Medium
Alas, we're at the end of the list already, in so many ways.
The film begins by introducing us to Irrfan's character, Champak, the son of a legacy sweetshop owner, who is often confused, except for three occasions in his entire life. One of them is meeting his wife, a beautiful educated woman who wishes she could pursue her post-graduate studies after marriage. While on screen we see Champak innocently tell her that she is a 'malkin' and doesn't really need to study, we can assume that he respects her education and the kind of woman she is a lot.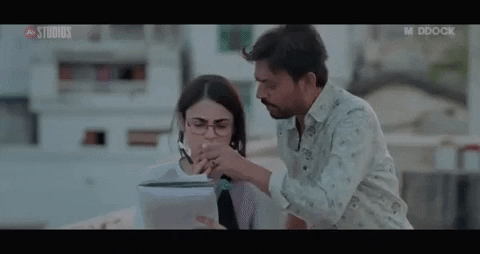 Because on the birth of his daughter, unlike his family, he is happy, because he wants her to become like her mother. Unfortunately, his wife passes away, but he takes to the task of being a single father to little Taru quite well. The bond between his character, and Radhika Madan's Tarini is lovely. And while the bone of contention between them might be her obsession with studying abroad, there's no denying that he is the kind of father who lets his daughter dream as big as possible, and goes to great lengths to fulfil those dreams too, while living in a society that crushes such dreams of its women.
From 'Thappad' To 'Gunjan Saxena', Bollywood's Progressive Papas Are Showing Us How To Raise Strong Women
GET HAUTERFLY IN YOUR INBOX!