National Girlfriends Day: 5 Unputdownable Books That Portray Female Friendships Across Different Genres
Must read books!
Updated August 01, 2023
Having studied in girls' convent schools twice, I knew early in my life that there is no bond stronger than friendships between two girls. I, too, had a great group of girlfriends back in school and college, and even in the office, I am blessed with the bestest female colleagues I could ask for. Also, being the avid reader that I am, I have read some of the best books that depict female friendships, and what better day than National Girlfriends Day to talk about those? So, if you are a Book Lover (not me making a pun on one of my favourite authors Emily Henry's book), read the below-mentioned books ASAP.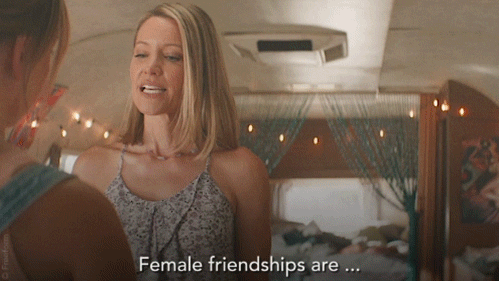 1. Erotic Stories for Punjabi Widows – Balli Kaur Jaswal
This book, which was a hit among readers, is about a Punjabi Sikh woman who drops out of law school to pursue creative writing. She starts teaching English to widowed women who start sharing stories about their sexual lives in class. The book shows that women will never judge other women and will rather always be supportive of each other.
View this post on Instagram
2. A Thousand Splendid Suns – Khaled Hosseini
No matter how many times I read Khaled Hosseini's books, they always make me cry knowing well how they end. This 2007 novel by the authors is a story of Miriam and Laila who find comfort in each other's company despite being surrounded by war and bearing the brunt of being women in a Taliban-ruled Afghanistan.
View this post on Instagram
3. A Court Of Thorns And Roses series – Sarah J Maas
A fantastic high-fantasy novel series about mortals and Fae folk who are all known for the size of their wings and their stunningly long member (hehehe). The female friendships portrayed in this novel series showed that women will stand by each other in the most dire times.
View this post on Instagram
4. Firefly Lane – Kristin Hannah
This book is an ode to female friendships as it shows that even decades-old friendships will face their fair share of ups and downs but true friends always evolve with time and stick by one another without judgements. This book tells the story of Katie Mularkey and Tallulah who despite having different life choices and careers have had each other's backs since they were in high school. This gorgeous book is also adapted into a TV show starring Sarah Chalke and
Katherine Heigl.
View this post on Instagram
5. Big Little Lies – Liane Moriarty
Liane Moriarty's book is all about three women – Jane, Madeline and Celeste who find best friends in each other. All three of them are dealing with their child and abusive marriages which only brings them closer, and well, it also results in a man getting killed.
View this post on Instagram
So, have you read any of these books and if not, add them to your TBR ASAP. And Happy National Girlfriends Day!
5 Books On Sibling Relationships You Will Relate To If You Have Brothers Or Sisters!