Sama Meerza / The Hauterfly
Culture
From Fleabag To Four More Shots Please!, Realistic, Relatable Women's Stories Are Making Waves At Award Shows!
By
|
During the 91st Academy Awards, i.e. the 2019 Oscars, the award for the best documentary short feature went to a story about women in a small Indian village making and selling biodegradable sanitary pads, gaining financial independence and fighting menstruation taboos at the same time. When the makers of Period. End of Sentence., Rayka Zehtabchi and Melissa Berton, were  receiving the award, Berton exclaimed through her tears, "I can't believe a film about menstruation just won an Oscar!" As a woman, watching that in real-time early morning in IST, I couldn't help but well up a little myself. Women's stories rarely get the acknowledgement they deserve, whether it is at the awards or the box office. But that's changing, isn't it? Not only is women-centric content making waves at award shows across the globe, it is the fact that these are everyday stories of flawed, imperfect, unapologetic, but brave and real women that are being made and shown so much love that gives us hope.
Since the past couple of years, women-centric content has been having a moment. It's like filmmakers and series creators have stumbled upon a treasure trove of female-driven themes that can be explored—from sexuality (Fleabag, Lust Stories, Dolly Kitty Aur Woh Chamakte Sitare) to marriage (Thappad, Marriage Story) to motherhood (Panga) to ambition (Saand Ki Aankh, Gunjan Saxena, Marvelous Mrs Maisel). Even social issues that aren't restricted to gender are being explored with women in the lead (Watchmen and Axone explore racism, The Boys explores racism, colourism, celebrity culture, propaganda). As for the existing themes, such as sexism and patriarchal oppression (Little Women) or female friendships (Big Little Lies, The Favourite), they received a whole different spin, with much deeper exploration and an even more layered subtext.
These stories aren't about untouchable heroines or hero's supportive sidekicks; they're about real women in that they are raw and not clothed in society's notions of what women ought to be. Their characters are inspiring a whole new generation of women who aren't ashamed of being themselves just because the world around them would think them different. These are the kind of role models that I wish I had when I grew up, and then probably I'd have had my awakening (sexual, intellectual, emotional, even financial) much earlier than later!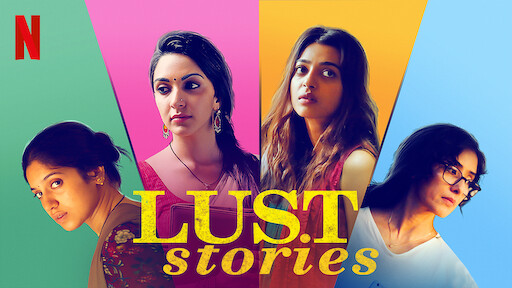 I often wondered what the trigger was that ushered this influx of good women-centric content. What made content creators realise that the time was ripe for it? My interview with Ashi Dua, producer of films like Lust Stories, clarified it for me—OTT platforms! With the arrival of platforms like Netflix, Amazon Prime Video, Disney+Hotstar, Voot, and several others, there's no longer the need to strike big at the Box Office anymore. As long as your story is good, it will be watched by the audiences.
"I feel like there are so many stories told from a female POV that are coming out thanks to OTT platforms. Even generally, people have become more accepting of them. Because when it was just theatrical releases, if you wanted to beat a [Box Office] number, you wanted to know who the hero of the film was. That's just the Indian mindset, asking "Hero kaun hai?" I think that's changing massively on OTT platforms, with writers and directors being very driven to write female-centric stories and having strong female protagonists. Even us, when we write, or are developing characters, we try to develop relatable yet strong female characters because you're surrounded by so many such women IRL that it just organically flows," says Ashi.
And isn't that marvellous? Lust Stories did become one of the first Indian OTT features (alongside Sacred Games) to be nominated for an International Emmy, with Radhika Apte also scoring a nomination for Best Actress. The fact that an Indian anthology film that portrayed the many shades of female sexuality was nominated says much about how far we've come. I'd love to think the nomination was also the world's nod to India finally coming of age and being ready to talk about taboo subjects like women in lust.
Locally, though, we're still not so sure about where we stand with women-centric content, as an audience. Only last week, it was announced that Amazon Prime Video's Four More Shots Please! was nominated for the 2020 International Emmy Award for Best Comedy Series. While most people rejoiced at this honour, a lot of them wondered why it deserved that nomination. They were all on board for Delhi Crime's nomination for Best Drama because, well, the series about the aftermath of the Delhi gangrape case perfectly conveyed the collective sentiment of the nation, through powerful performances by Shefali Shah and the cast. Even Arjun Mathur's Best Actor nomination for Made In Heaven was welcome. But FMSP? "It's just a bunch of women drinking, smoking, having sex, making bad decisions in their love lives and indulging in pseudo-feminism, for God's sake!" was the general nature of the complaint.
I laughed when I read these quibbles, because it was ironic that a show so progressive about its women was being praised internationally while its own home country refused to accept the point it was trying to make. I wondered what this lot would think about a show like Fleabag winning the most awards at the Emmys last year! Or the Emmy and Golden Globe-winning Marvelous Mrs Maisel, a story about a married woman becoming one of the most popular stand-up comedians in America, while cracking jokes on the troubles of being a woman in 1950s America.
Fleabag and Maisel, both helmed by women and about women, winning these top comedy awards was a huge middle finger to every single guy who cribs that female comedians aren't funny because they just talk about periods, sex, the pains of being a woman in a man's world, and so on.
When Meghana Gulzar's Alia Bhatt Raazi won top awards at Filmfare, Zee Cine Awards in 2019 and other award shows, along with BO success, it was lauded for breaking the stereotype that women-led films don't make money or win awards. While it is a moment we must be proud of, there's also the thorn in our side that we took so long to arrive at this realisation. On the other hand, Saand Ki Aankh was much loved, because it was easy to see these women as larger-than-life heroes, and because sports films always do a number on the hearts of Indian audience. Like a Chak De! India or a Mary Kom. Meanwhile, another very important film, Soni, which received a standing ovation at the 75th International Venice Film Festival and other accolades at film festivals worldwide, barely got the honours that it deserved when it got a quiet digital release in India on Netflix. And a story about women defying oppression, the National Award winning Gujarati film, Hellaro, was showcased at Cannes this year.
Clearly, the mainstream Indian audience is still not as accepting of real women's stories and women's real stories as their international counterparts. They were happy celebrating smaller victories, which were often garbed in themes that would easily gelt with their worldview of a female heroine. But I'd like to think that a Golden Girls and Sex And The City still being popular today, and a Fleabag winning as recently as last year made it possible for a Four More Shots Please being made and being nominated today. When content like this wins awards, it indicates to creators and audiences alike that these are stories worth paying heed to, and worth making.
I've always believed that women tell women's stories better. And over the years, this belief may have been shaken, but it has definitely not stirred from its firm foundations. We've seen some of them that give us hope, like Enola Holmes, got a bunch of 'em coming—Black Widow, Wonder Woman 1984, the first female 00 agent in No Time To Die, and many more. Here's hoping that this wave of good women-centric content continues to tide over every platform possible, and we celebrate stories of women, by women, for women, more and more.
In the end, I'd like to leave you with an inspiring speech by Alex Borstein, after her Emmy win for Marvelous Mrs Maisel, where she asks women to step out of line.
Emily Ratajkowski's Devastating Essay Reflects How Men Violate Women's Agency And Our Misogyny Lets Them Get Away With It
GET HAUTERFLY IN YOUR INBOX!