#Culture: Netflix's 'Indian Matchmaking' Cast Reveals Their Side Of The Story. Is There Redemption For Arranged Marriages After All?
Updated July 29, 2020
Dolly Singh, the host of Netflix India's latest epilogue video for their much talked about series Indian Matchmaking, perfectly described the emotion surrounding the show. Love it, hate it, but you cannot not watch Indian Matchmaking. And no, not just because it's become this colossal phenomenon and you'll miss out on the memes and jokes around it. But because it is a subtle satire on arranged marriages that — if you can look past the cringe — will hold up a mirror to the reality of our regressive society.
Those of us who've watched the first season of Indian Matchmaking have spent hours dissecting, debating, and doing in-depth introspection around all that we witnessed. Yes, we have our own takes and trolls on it but we can unanimously admit to feeling curious about those matches that Sima auntie had arranged. While several media outlets did get in touch with the candidates and revealed that none of the matches actually worked, we got to know their side of the story as well.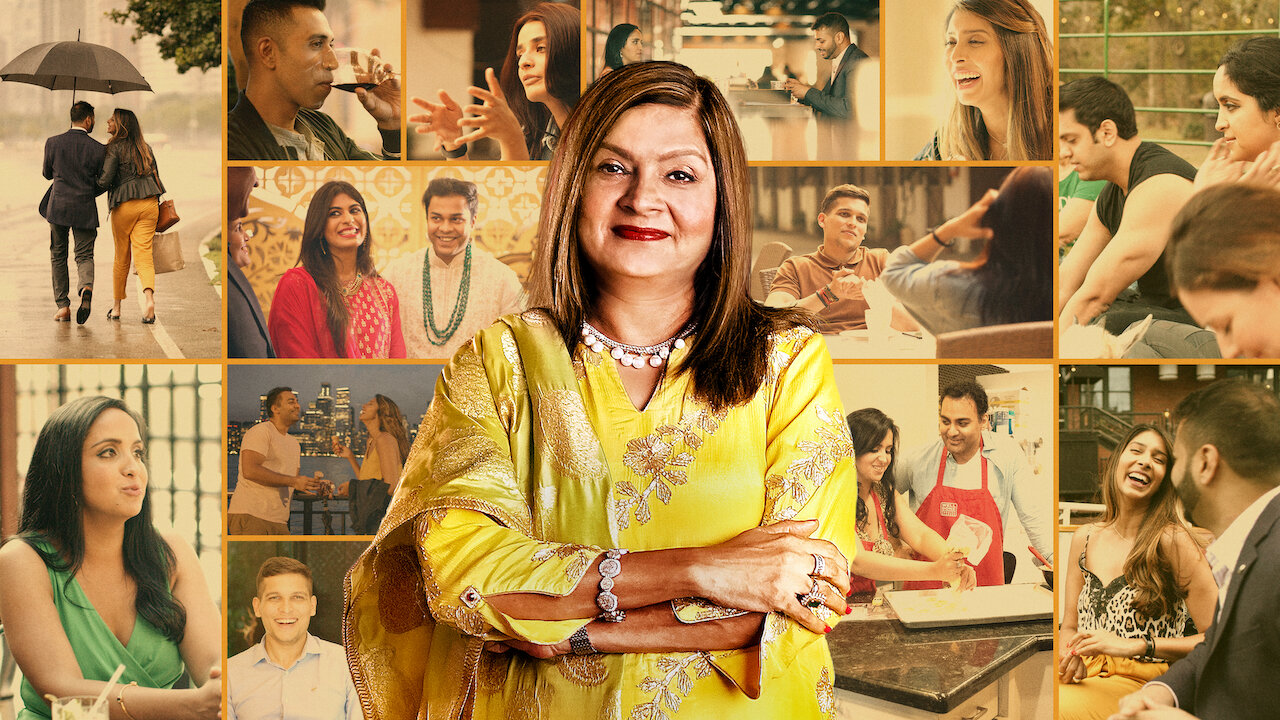 Aparna seemed stubborn and Akshay and his mom were super regressive. But what did they think about their portrayals in the show and audience reactions to it? What happened next? Is Pradhyuman still holding superficial criteria for a match? Did Nadia ever get an explanation from Vinay? How did Rashi react to Vyasar's revelation about his father? And is Ankita still getting matches from Sima Auntie? We've been invested; don't leave us hanging! Thankfully, Netflix brought answers to all these questions straight from the horses' mouth, with a cast reunion video!  *Squeals with guilty pleasure*
Anchored by influencer Dolly Singh aka Raju Ki Mummy, the video has Dolly shooting all our burning questions at Aparna, Akshay, Nadia, Vyasar, Pradhyuman and Ankita, one by one. And let's just say, there might be some more admiration and redemption for these people after all!
Aparna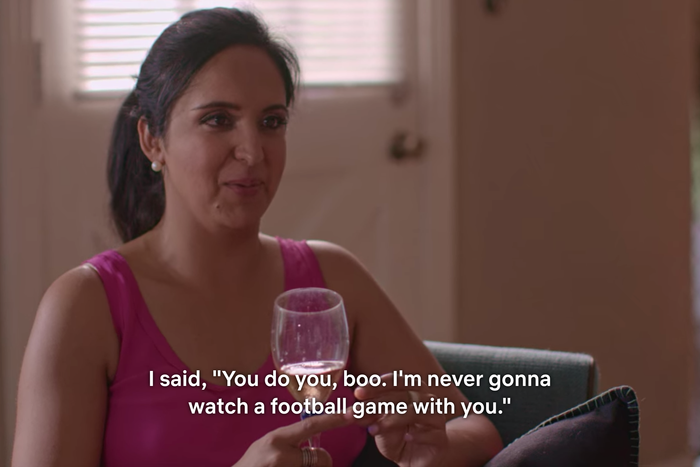 It was a great idea to begin the video with Aparna since she was both loved, because she was so clear on what she wanted, and hated because she was "negative" and "hated comedy". But did any of it bother Aparna?
Not really, she said! Even though it didn't work out with any of her matches, she continues to be friends with them and talks to them regularly. She explained that she might actually like good comedy. In fact, she's been having quite a laugh at the memes and videos/sketches around the show.
Aparna is still open to the matchmaking process, but she did agree that watching Sima call her negative and stubborn while pandering to Pradhyuman's rejection of 150 proposals or Akshay's narrow outlook did feel off-putting. But Aparna's supporters need not be let down for she continues to be unwilling to compromise on the things that really matter to her in her search for a life partner.
Key Takeaway: Aparna has painfully chosen every aspect of her life, and I am glad to see that she isn't willing to compromise on a majority of them to fit some guy's idea of an ideal woman. But the matchmaking process has made her more receptive to new people and experiences, and that's a good thing.
Akshay
Okay, can I just say this is the most I have heard Akshay speak in the history of Indian Matchmaking? I think, of all the people, he was the least open in front of the camera and (giving him benefit of doubt) was probably unable to put his point across efficiently. But here, as he fielded questions from Dolly about his reaction to the audience's criticism on him and his mom, he perfectly candid.
Akshay went on to explain a lot of the scenes between him and his mom were not correctly interpreted by the audience. For example, the scene where his mom talks about his wife making him breakfast was meant to be teasing but was taken too seriously. He also clarified that he didn't mind his future wife working as long as she knew how she would take care of her parenting responsibilities.
Unfortunately, things didn't work out with Radhika, who he got engaged to on the show. And if you, like me, have been worried about what that did to his mom Preeti's BP, then don't worry. Apparently, auntie was super supportive!
Key Takeaway: From Akshay's revelations, it does look like he and his family might've been judged too harshly too soon. Maybe there's some redemption for them after all. or is it an attempt to do damage control? However, that bit about how he was going to help his wife raise kids… ummm… come on, buddy. You can do better.
Nadia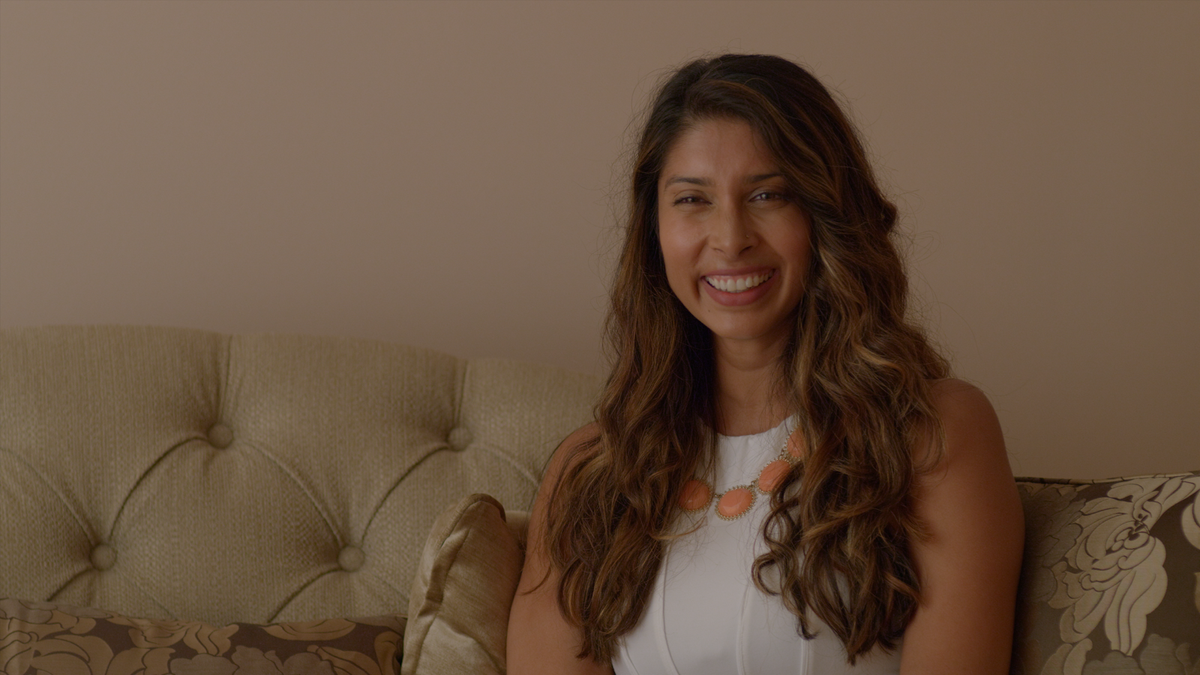 Nadia has graciously accepted the award we wanted to give her for being the most loved person from the Indian Matchmaking cast. Unfortunately, her meeting with Shekar didn't go beyond a few dates, but Nadia's DMs are full of men (and women) proposing to her and asking her out! She only has nice things to say about the matchmaking process — which she is still open to — and the show, which has gotten her a lot of props for Guyanese representation! Go, Nadia!
But wait, there's more! A surprise visit from Vinay, who also gets to explain his side of the story on why he stood Nadia up, and Guru, the fellow Guyanese who sarcastically analyses all of the hate comments he got for his posture and wrinkled t-shirt! What?
Key Takeaway: Nadia is still as lovely as ever! This might make you biased when you have to pick a side once you hear what Vinay has to say. 
Vyasar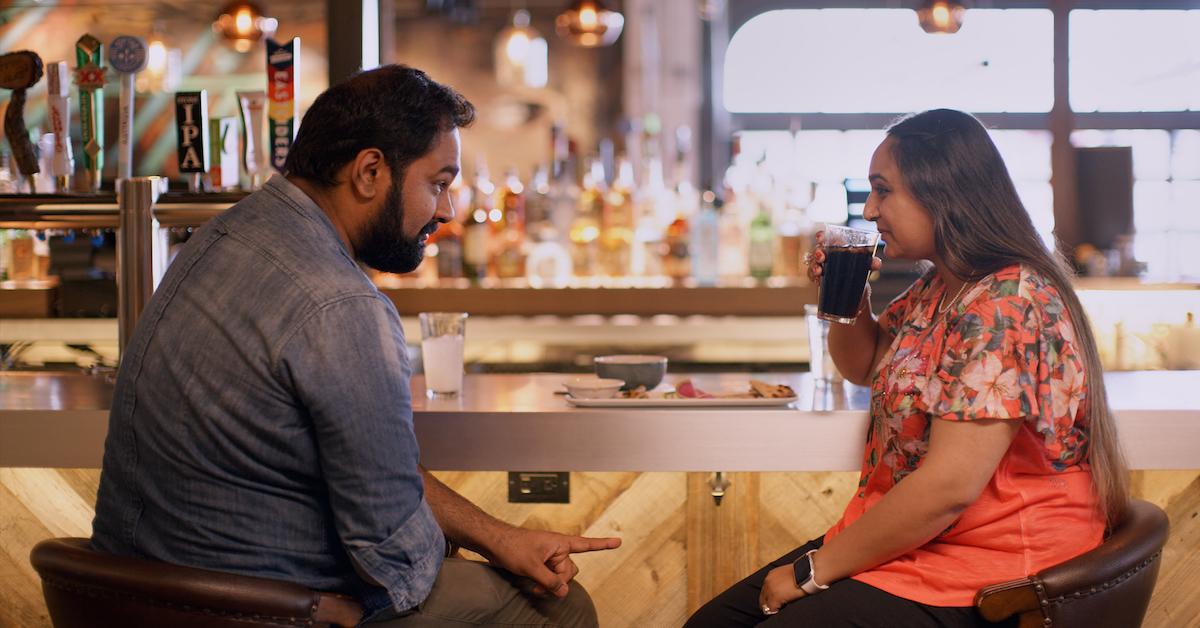 Just like Nadia, Vyasar's one of the more liked candidates on Indian Matchmaking, who earned fans with his charm. In fact, such hardcore fans are these that the girls have been sliding into his DMs and telling him he's cute, and boys are asking him to join their family video calls! We all thought that Vysasar and Rashi were a cute couple until he dropped the bomb about his father's incarceration. Well, we finally know that he and Rashi didn't work but it wasn't because of that news; in fact, it wasn't even a concern for her and her family.
Key Takeaway: As someone who has dated women of other ethnicities, Vyasar was asked by Dolly if he was still firm on shared ethnicity as a criterion for her partner. And his answer totally made sense.
Pradhyuman
His Peri-Peri fox nuts might've become more famous than him, but Pradhyuman would like to tell you that he isn't as fancy as you think. In his words, he is a normal guy who eats his paneer every day and that this whole thing with cameras was equally bizarre for him. We last saw him on a date with Rushali, a model from Delhi, and ICYMI, it didn't work out because they both wanted different things.
Dolly, of course, asked about his "rejecting 150 biodatas" and the "importance of good looks." And Pradhyuman explained it quite beautifully! As someone who has been on dating apps and matrimonial apps for a few years now, I now understand what he means about coming across 150-200 profiles, most of which you reject and end up meeting only 4-5 people you're interested in. And this, if not explained, can totally be misconstrued!
As for the good looks bit, yes we agree that appearance is the first thing we notice and that's where the "spark" comes from. But physical attraction doesn't run a marriage; eventually, if there's no mental and emotional compatibility, things won't work.
Key Takeaway: Pradhyuman's two analogies might've redeemed him in my eyes! And damn, Netflix, can we do a lifestyle show with this guy cooking food and designing clothes, interiors, and jewellery? Gimme royalties for this idea, 'kay? You're welcome.
Ankita
Hands down one of the best people we've met on the show and she was saved for the last. And for good reason, because Ankita's insights about the show are how I want to end this piece too. Why so? For starters, because they're positive, and align so well with my own perception of what Indian Matchmaking was all about. 
Despite that bad experience with Geeta, Ankita doesn't hate matchmaking, matchmakers, or the show. In fact, she aptly explains, "Matchmakers are a product of their environment. They are like that because people demand those atrocious things from them. I may not totally agree with the matchmaker's thought process, but as a businessperson, I understand that this is their bread and butter. They might not be those people, but I understand that they have to do it because they have to earn their living and fend for their families." My favourite moment from the entire video was when Ankita talked about how she and her friend decided to check up on Sima Taparia because she was getting so much hate online for the show. 
Isn't Ankita just lovely? And guess who is equally awesome? Her parents! She talked to Dolly about how supportive they've been, and how even going to a life coach helped her to understand her own thought process and issues better. Ankita's views on compromise seem to make sense: It's for both men and women and should always happen after a proper conversation.
Key Takeaway: I'm just going to leave a direct quote from Ankita right here, in the hopes that it has the same effect on people that it had on me.
"You know everyone's been saying that the show is so regressive. My only comment to them is, yes, the show is extremely regressive but it's also the reality of our society. So we can either look at it negatively and say, "Why the hell is Netflix airing this?" Or say, "Hey, there's a problem. And now, we can make that change happen."
You can watch the video here:
I'm glad we had this talk, guys! It definitely tells us a few things about how the camera can be a bit misleading and we might not entirely understand the other side of the story from that narrative. I think even if none of the matches were endgame, the cast seems to have become more open to the idea of matchmaking and arranged marriages as long as they get to take the call on what works for them. That doesn't necessarily mean no compromise, though. In fact, if anything, all of these guys seem to be considering that compromise might not be such a bad idea and perhaps even offer a fresher perspective.
All in all, let's hope we take Ankita's advice and in Dolly Singh's words, be the change we want to see when it comes to arranged marriages!