Christopher Miranda/ Hauterfly
Beauty
The Right Way To Remove Eye Makeup Is NOT How You're Doing It RN
By
|
There is nothing more therapeutic in the world than to sit in front of the mirror, making up your face for the day (except on those mad-rush mornings when even sunscreen feels like too much). A well-executed makeup look is not just about beauty, it's also about the craft. A clean winged liner and perfectly blended foundation can give you an unmatched joy. Almost the same kind you get at the end of the day, when you finally remove it.
The makeup removal process is a necessary step of long term skincare that many women can get wrong. Whether it's the harsh solutions we use or the vigorous rubbing, these skin mistakes cost us a lot.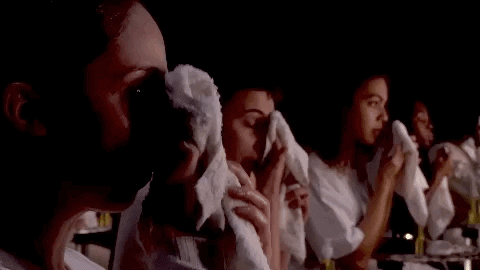 While there are issues like acne and damaged skin that come with bad makeup removal, one part of the face is especially affected by the process. Eye makeup is the most elaborate routine in the makeup process, with eyelids being the most sensitive area of our face. Rubbing on the eye with a cotton pad can lead to skin irritation, saggy skin and unwanted wrinkles in the long run. It also can lead to harmful makeup getting into our skin and causing infections. That is why we suggest using this 3-step process to remove eye makeup.
Step 1: Drench a cotton pad in the makeup remover of your choice. We recommend the usual moisturisers, coconut oils or any kind of natural remover.
Step 2: Place the pad on the eyelids and allow the makeup to naturally melt away. This might need around a minute or two, so patience is key!
Step 3: Once the makeup has melted, wipe it off in an upward direction, for both the upper and lower lids. Gently wipe away the makeup in smooth strokes. Occasionally you might need the help of a Q-tip to reach the hard parts.
This quick video will do all the explaining for any confused lasses out there!
The journey to happy skin begins here!
GET HAUTERFLY IN YOUR INBOX!