Chingsanghoih Guite/TheHauterfly
Relationships
Kareena Kapoor Khan Reveals Who Apologises First Between Saif Ali Khan And Her
By
|
A friend of mine keeps saying that one should never apologise to their husbands, not for small things. She never apologises for those little things and even when her husband knows that she knows that she is wrong, she never says it. According to a study though, women tend to use 'I'm sorry' a lot, whether it's our mistake or not. We are taught to be apologetic—to lean away from authority and power, to soothe the other person's anger, to compromise. Women feel sorry for the silliest things, like taking some time out for ourselves or prioritising work or just about anything. We are expected to conform to societal norms and if we do something that doesn't agree with those, we must feel apologetic. This attitude spills onto our relationships, but some of us, aren't the first ones to say sorry. Kareena Kapoor Khan doesn't say sorry first and it's Saif Ali Khan who apologises.
Well, I bet they share a wonderful relationship and both of them have a warm exchange of traits – good, bearable, and annoying. So when one partner is not the peacemaker, the other one takes on the role. If you ask me, it's always better if it's the man. It's rather cute or maybe I am biased. But isn't it cute?
Kareena Kapoor Khan had Kunal Kemmu over in her podcast chat show and the duo discussed their marriages—the former's with Saif Ali Khan and the latter's with Soha Ali Khan. She asked him who is the first one to apologise during fights.
The Kalyug actor said that Soha does have a word called "sorry" in her dictionary but it's often lost. However, once she does find it, he feels like a rare, mindblowing phenomenon has occurred. "Woh milta hi nahi hai, kabhi mil gaya toh aisa lagta hai ki mindblowing cheez ho gayi," Kunal Kemmu said, jokingly. He added that it's usually him who waves the white flag first.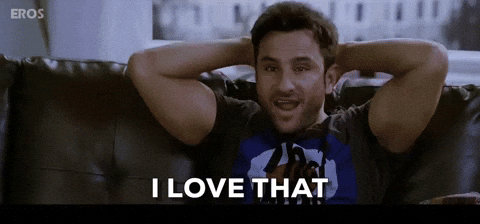 Kareena Kapoor then revealed that when she has fought with Saif Ali Khan, he's the one to apologise first. "I feel even Saif says sorry. He is the one who always says sorry also. I think men generally… probably, it is them doing the mistakes," Kareena said. She also said that it's often the husbands only who goof up. "So, it's better to say sorry and end it and make peace. Otherwise, you can't sleep," Kareena added.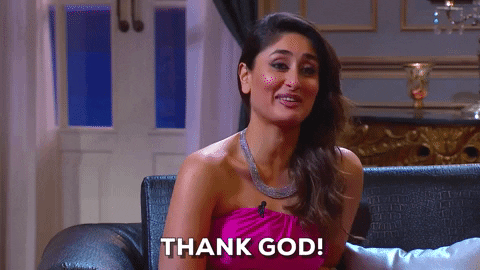 I guess most women do have better emotional IQ, which just makes us better at relationships. And if a man goofs up, a good man, like Saif Ali Khan and Kunal Kemmu, will keep his ego aside and apologise to his wife.
Ivy Wong, a Gender Studies assistant professor told Young Post that women are more about keeping harmony due to which we tend to apologise often. "On average, women tend to care more about keeping harmony among people, and they're generally more empathetic," Wong says. "They will care more about other people's feelings. So when conflicts arise, they are usually more ready to apologise or they feel that by apologising, there's a higher chance that they can restore peace," Wong adds.
But I do feel, subconsciously, I don't tend to apologise often either. That is also because I feel that it is usually the bae that fucks up and somehow I am able to get myself a bargain. Also, even though I don't apologise often, I apologise easily when it is my mistake. Like it takes a lot of convincing and enlightening for bae to understand that he erred but when I am at fault, I feel apologetic and say sorry quickly. However, I do believe women deserve men who apologise without any ego hassles. We all do, sis.
This reminds me of an anecdote Kunal Kemmu had shared, "Woh Oxford gayi hai toh uski badi pakki English hai. Hum yahaan pade hai toh humari itni hi English hai. Hum jab jhagadte the, main Hindi mein jhagadta hoon, woh Angrezi mein jhagadti hai. Beech jhagde mein ek aisa bada word phenk diya mere pe jo mujhe samajh hi nahi aaya." It's so cute that when they fight and Soha starts arguing in English, he ends up not understanding a word or so. Then he quickly Googles the word before moving forward. "Maine kaha, abhi gussa karoon ya nahi karoon. Maine bola ek second. Bathroom gaya, Google pe gaya, phir kaha yeh toh theek hai. Chalo, aage badhte hai. Meri vocabulary bohot achchi ho gayi uske baad," Kunal explained how his vocabulary increasing because of his fights with Soha.
I think this is adorable! Healthy fights and heartfelt apologies add spice to our relationships. And we must find men who aren't afraid to admit they are wrong.
GET HAUTERFLY IN YOUR INBOX!