Sama Meerza/TheHauterfly
Relationships
Here's Why Several Women Feel Horny Before Their Period. PS: You're Not Alone
By
|
Years ago, when I was sexually neither empowered nor mature, I had never tracked my horniness across my menstrual cycle. I mean, there was barely anything to even keep a track of. However, with time when I become more aware of my own desires and body, I noticed a pattern. If we do it right before my period, say on the 27th or 28th day, I surprise not just him but also myself.  Many women feel horny before their period and I am one one of them.  There's a very significant spike in my horniness as I go through the entire foreplay, dripping wet and taking charge like a sexy seductress. My libido knows no limit and bae feels like he has hit the jackpot (or my G-spot).
Sexy time before your period often feels more intense and it almost seems like the best time to experiment. I think it's amazing because if I have to schedule sex, I'd book the days right before my period. Of course, women are really horny when we ovulate but condoms aren't 100% effective and having sex when you're so fertile seems like bad planning, unless you want a baby.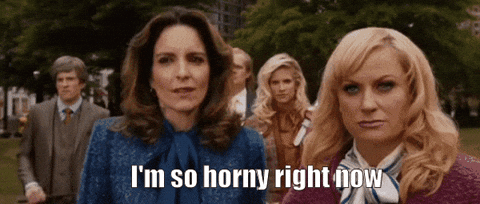 But really, I wondered if what I feel has any basis to it or is it just a weird co-incidence. In fact, this is the time when you're so horny that you'd end up at least planning a self-love sesh if not one with bae. And somehow, I ended up discussing this with my female friends and oh boy, I was so pleasantly surprised. Turns out, several women feel horny right before their period. But seriously, how? I was determined to get to the bottom of this. Now I cannot say I have it all decoded, but at least I know pre-period horniness is legit.
Our libido is affected by our menstrual cycle even though there isn't much data available on this subject. Dr. Lauren Streicher, OB/GYN told Greatist that women feel a surge in sex drive during ovulation, "Biologically, the purpose of having sex, of course, is to reproduce. So, you want people to be incentivized to have sex at their most fertile time, and for most people that's 14 days before their period." She also said that when we are mid-cycle, our testosterone level is at its peak. Testosterone greatly influences sexual desire, the rise in which can make one hornier.
However, what makes you horny AF right before your period? According to some experts, just before your period, your vagina is producing more discharge. This is the luteal phase when your uterine lining begins to shed. This is why you get wetter when aroused and that can lead to a domino effect. As you're more lubricated, sex is smoother and your orgasms much better.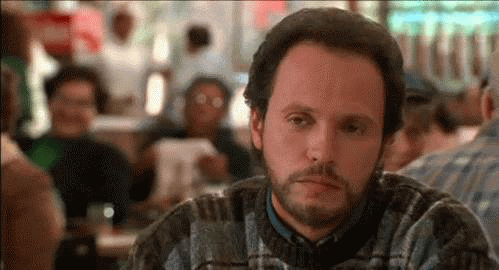 Honestly, before my period, I can use some nurturing and pampering. Let's admit, good sex can feel like that. I would love to be taken care of, kissed all over my face and body, and given a back massage that eventually gets naughty. It's just soothing, so maybe that gets us in the mood? "Some women are very 'in the mood' right before or even during their periods because of the reduced pregnancy risk. Other women enjoy sex during this time because it helps with their PMS symptoms, like cramping," Leah Millheiser, an OB/GYN and assistant professor at Stanford University explains. It definitely does help our PMS symptoms reduce. Also, did you know that sex has a painkiller effect? Toss that ibuprofen out (or save it for later!) and make do with your cutie instead.
Another expert credits feeling horny right before your period to our hormonal fluctuations. Connie Liu, an OB/GYN at Gallup Indian Medical Center in New Mexico explains, "A woman's period is brought about with a downward shift in the hormone progesterone; I think it's reasonable to think that there are some downstream effects that are related to that, including increased sex drive."
Whatever the reason, now that I know this is legit and science agrees with what I have been feeling. Women feel horny before their period and it's time to take advantage, now that you know that.  The best thing, they say all those contractions can induce your period if they are delayed. Well, true or not, I would like to still believe it!
GET HAUTERFLY IN YOUR INBOX!