Baewatch: "My MIL Won't Let Me Do A Maternity Photoshoot Because 'Nazar Lag Jayegi'. What Do I Do?"
There are a set of pros and cons when you're living with your in-laws. They sure provide you with a helping hand as and when needed, but they also have a way of interfering in your life. God knows that many daughters-in-law who even though are not living with their mothers-in-law go through a handful of instructions on dos and don'ts. And this just gets worse when the daughter-in-law is expecting her first child. From giving their DIL a list of foods to consume or not to asking them not to do things (like maternity shoots) based on their superstitious belief – a mother-in-law hardly ever leaves a stone unturned.
So, when a woman wrote to us about her mother-in-law not allowing her to do a maternity shoot and posting them on social media because nazar lag jayegi, I was hardly surprised. After all, it is the most common superstition that most well-educated and 'progressive' women believe in. Having said that she is the mother-in-law, how do you convince her?
"My husband and I are expecting our first child. And, gosh, we're excited! We even planned to hire one of the best photographers in the city to do a maternity shoot for us. But my mother-in-law is really killing my buzz. This educated, working woman is worried "Bacche ko nazar lag jayegi". She's even forbidden us from posting photos on our social media, which renders the photoshoot moot because what's the point of spending so much if we can't even do anything with the photos? How do I convince my MIL? More than the photos though, I am concerned about her mindset. Will she let superstition interfere with my raising my child too? How do I talk to her without hurting her feelings?"
Well, I decided to assemble Team Hauterrfly and asked them to come up with advice that may help her situation:

"How you raise your kids should be a decision that only you and your husband take…"
https://media.giphy.com/media/3oEdv6p8eN4eKFdQCk/giphy.gif
Janvi Manchanda, Senior Features Writer: Okay so, I get that your saas has good intentions at heart and I'm sure you get it too but we can't be posting good intentions on social media now, can we? She has no right to 'forbid' you to do anything. She's your mother-in-law, not your owner. I suggest you begin by having a conversation with your husband about this. Let him put his thoughts about this situation on the table also, remember to discuss your concerns regarding the upbringing of your child with your husband while you're at it and then you can maybe ask him to reason with your mother-in-law. Post that, I recommend you sit your saas down and have a conversation with her about this. How you raise your kids should be a decision that only you and your husband take and if you wish to keep your child away from unnecessary superstitions and customs, that's a choice you always have. Make that clear to your mother-in-law. It might not be an easy conversation to have because you're bound to hurt her feelings while doing so but understand that it's for the greater good. Since it's your child we're talking about, only you and your husband get to parent him or her however you want without any interference or judgement.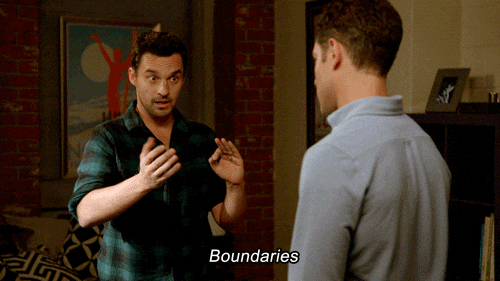 "… this is a simple case of not knowing one's boundaries."
Priyadarshini Malavia, Writer: Indian saas and their interference in their bahu's business is a never-ending issue, isn't it? You haven't really clarified what your husband has to say about this but I assume that if you both planned the photoshoot he doesn't subscribe to his mother's superstitious beliefs. One thing I have learned is that this has less to do with education and more to do with the times they are from. I suggest you get your husband to reason with her about this and if she still doesn't budge, do what you want anyway. She might be hurt but it will send the message across that she cannot dictate how you choose to raise your child(ren). Because this is a simple case of not knowing one's boundaries. Whether you verbally draw them or non-verbally, she is bound to be offended regardless, might as well do what you both want to.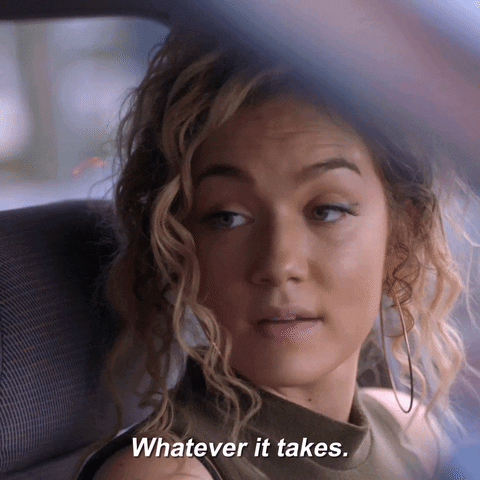 "…having such a conversation might start a rift between the two of you and that's okay as long as she understands it."
Ritu Sanghvi, Writer: Would an Indian household ever be complete without a saas interfering in her bahu's business? I think not. Having said that, I think you should start off by talking to your husband regarding this issue and see what his take on this is. If he is on the same page as you are with this, well, then I guess the both of you should sit down with your mother-in-law and reason with her. Having said that, despite how your conversation with him goes, you also should have a conversation with your mother-in-law regarding boundaries. Before you bring your child into this world, you need to explain to her that at the end of the day it is y'all who are going to parent the child(ren) and not her. Now, I know having such a conversation might start a rift between the two of you and that's okay as long as she understands it. Coming back to the maternity shoot, I think you should go ahead with it after having a conversation with her to further establish your point. After all, it is your first time and you should be able to enjoy it the way you want to. 
Baewatch is Hauterfly's weekly service to women everywhere. We are giving no-holds-barred, funny, interesting answers to your relationship problems. We're not experts so you may end up married or broken up. It could go either way. *shrugs*
Aditya Narayan And Wife Shweta Agarwal Are Pregnant And Their Maternity Shoot Is Major Goals
Know more