5 Things We All NEED To Learn From Ranveer Singh In This Deleted Scene From Rocky Aur Rani Kii Prem Kahaani!
Love hai toh sab hai!
Updated September 14, 2023
We are now living in an era where the meaning of true romantic relationships has changed to a lot of extent. People no longer have the patience to put effort into making their relationships successful and rather choose the option of giving up. Well, that's one of the reasons why most singles should not be blamed for not being in a relationship! We recently saw a film by Karan Johar titled Rocky Aur Rani Kii Prem Kahaani starring Alia Bhatt and Ranveer Singh. This blockbuster film revolved around Rocky and Rani's relationship and how they navigated through the obstacles that came their way. Recently, the Dharma Productions dropped a deleted scene from the film and it's unfortunate that we could not see it on the big screen. This particular scene between Ranveer and Alia's character has so much to teach about how two people in love should maturely handle their relationship. These 5 things crossed our minds while watching this emotional scene from RRKPK!
View this post on Instagram
Communication Is The Key!
The effort to communicate with each other after they have had an ugly fight becomes the main reason for separation in most relationships. In this deleted scene from Rocky Aur Rani Kii Prem Kahaani, the way Ranveer's character confronts Alia (Rani) is what every partner should learn from, especially if they are really looking forward to spending their lives with the other person!
Apologising Is Okay!
Sorry bolne se koi bada-chota nahi hota is something that really works in a long-lasting relationship. In this deleted scene, it is evident that keeping egos aside and simply apologising for the mistake because love is more important resolves issues so quickly!
Comforting Your Partner After A Fight
Most of the time, after a clash, couples prefer to stay away from each other for some "Space", but sometimes it is more important to confront and comfort each other. Rocky Aur Rani's deleted scene was all about that. The way Rocky tries to ease things out for himself and Rani is commendable and seems so easy too! It is just about taking that step if the other person really matters!
How You React Matters!
Sometimes, there are many ways in which a person can react to the situation. We mostly take the easiest way, and therefore in relationships too we tend to take fights way too seriously. Sometimes so much so that we forget our love for the other person. Rocky Aur Rani's deleted scene is also a lesson on how a different reaction to any situation can resolve matters. The way Rocky approaches Rani in a fun yet emotional way is just so beautiful and shows how couples can also try to change their reactions in certain situations!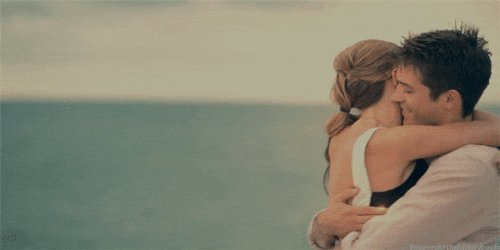 Rocky Is A Green Flag!
Well, Ranveer Singh's green outfit in this deleted scene is also symbolic of his character Rocky being a green flag. The man did not shy away from showing his true emotions to Alia's character Rani, and also cried in front of her while expressing his feelings, which is OKAY! Not every time men are expected to be strong. He makes the reconciliation so easy for Rani too and has no shame in accepting the fact that he became a better person because of her!
Well, only if a love story like Rocky Aur Rani was possible in today's time, most of us would not be single at our own will!
Rocky Aur Rani Kii Prem Kahaani Twitter Review: Fans Say They Came For Alia Bhatt But Ranveer Singh Stole The Show