Christopher Miranda/Hauterfly
Lifestyle
Kareena Kapoor Just Confirmed That Veere Di Wedding 2 Might Be In The Works And Here Are Our Thoughts
By
|
Out of all the adjectives that people generally use to describe me, intelligent, brilliant, genius and well of course modest, the one that is most frequently used is a Bollywood fanatic. I am attracted to Bollywood movies like a moth to a flame, binging on a new movie as soon as it hits the screen is my guilty pleasure. Which is why every time the news about an upcoming project comes up I am the first one to read up all about it, and I start to have own expectations from the movie. As it happened quite recently when I found out that we are, after all, getting a sequel to the movie Veere Di Wedding soon.
Confirming the news, Kareena Kapoor Khan recently said, "Well, I think she is planning it. We are all super excited because part one was amazing. Both Rhea and Sonam are fantastic and I love working with them."
Released in 2018, a movie that came across as a desi and a poorly executed rip-off of the Hollywood blockbuster Sex And The City, the movie revolved around the story of 4 female best friends and how they deal with a set of cliche and rather first world problems after they're reunited for the wedding for one of their veere's. As predictable as the name sounds, this movie was the average rom-com bollywood flick that requires you to leave your brain at home and sit in for 2 and a half hours of a whole lotta 'trying too hard'. But even then, the news of a sequel coming to the franchise wasn't met with all that critique, as these are the 5 thoughts that popped into my  head the moment I heard about Veere Di Wedding 2 coming up –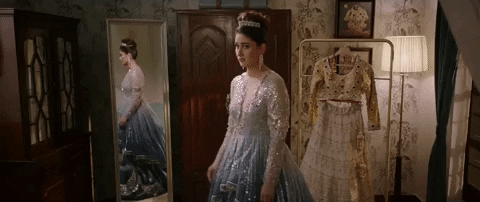 Yet Another Big Fat Indian Wedding
This one was a no-brainer considering the name of the movie is kind of a giveaway there, but safe to say the movie is going to revolve around the wedding of one more Veere, which we know isn't going to be Kalindi aka Kareena Kapoor or Meera aka Shikha Taslania, which leaves with either Swara Bhaskar or Sonam Kapoor tying the knot, with presumed family drama and a lot of commotion!
Killer Fashion Inspiration
If we kept the storyline for the first movie aside (just like the makers did for most part of the movie), and focused just on the wardrobe of all the four veeres, we would have to admit that they were extremely fashionable. From outfits that they wore to their casual day outings, to their wedding couture, to the way they dressed at the bachelorette trip, everything was something we couldn't just recreate but also take inspiration from!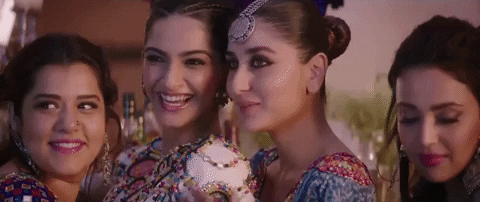 Predictable Storyline
Just like the first one that was filled with a bunch of mandatory social issues and myths around the way women are supposed to act like in society, this one too can be expected to run along the same lines. The characters will be saddled with a new set of stereotypes to break (or straitjacket into), the characters will probably go overboard in their new age woman act, while they jet set off to fancy locations where they can saunter around in their bikinis while they predictably sip on pink drinks with tiny umbrellas. Of course, this will be followed by a dry fallout and then a grand climax. Novel.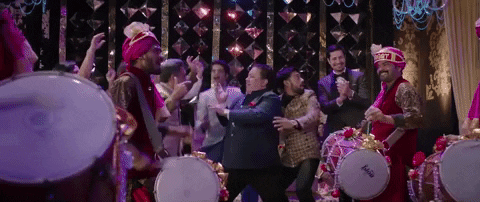 Wedding Playlist for 2020
Veere Di Wedding ended up giving us one good thing and that was setting us right up with an all new, energised and amazing wedding playlist, and we expect the sequel will also do that! We're looking at having power packed songs to dance to and prepare choreographies that would have everyone jumping up on the dance floor!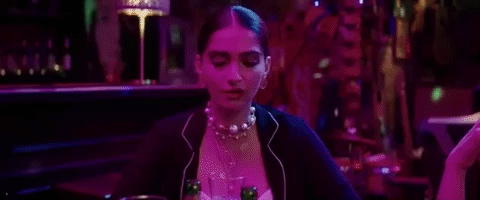 Building more stereotypes than breaking them
The thing with trying to portray the strong and independent woman of today in Bollywood is that, they still haven't cracked the right way to do it. For the first movie clearly tried too hard to show the women in a more confident, free and liberal light, after a point only stereotyping them into the rich, entitled women, undoing whatever progress we're making. There is no doubt that the sequel too might, just follow in the same footsteps!
GET HAUTERFLY IN YOUR INBOX!