Shrey Sawant/ The Hauterfly
Lifestyle
It Might Be Shocking To You But I Actually Enjoy Washing Vessels During This Lockdown. Here Are 7 Reasons Why
By
|
The first day of the lockdown my mother called a family meeting to divide the chores. She got cooking, I got washing vessels and sweeping on alternate days and my father got doing the laundry. At first, I hated doing chores but obviously I had to help out or my mother would guilt trip me for the rest of my life. Then, as I got used to this new routine, I began to enjoy washing vessels. Hey, no judgement required okay. I just happen to find washing vessels extremely calming and therapeutic.
Read on to know five reasons I actually enjoy washing vessels.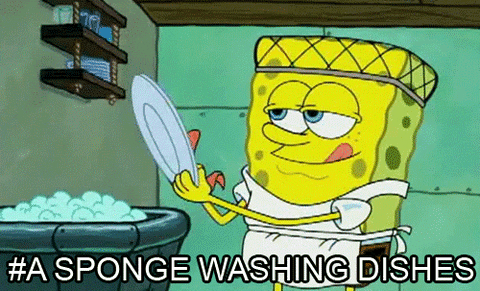 It Helps Me Focus
If you find this weird or funny, then you haven't ever washed vessels (well, properly). There is something about the act that makes me focus on just one thing and forget about all the other thousand useless thoughts that keep buzzing in my head. It's actually so simple, I just focus all my attention on the dishes, and it works kind of like meditation.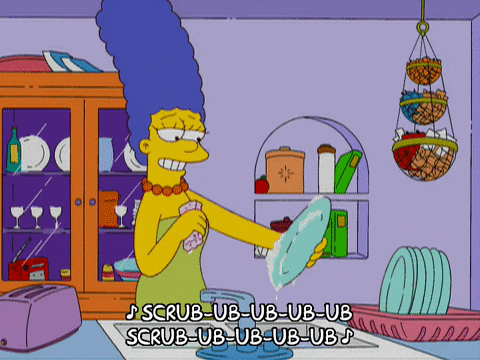 I Find It Soothing
Living in a lockdown is harder than I expected. I expected it to be like summer vacation but as it turns out, it's like boot camp with a looming threat of contracting a deadly virus. But, once I started washing dishes to help mom out I realised that while I was doing that, I was the calmest. No paranoia, no work pressure, no boyfriend problems nothing just soapy water and scrubbing dishes. It is extremely soothing and therapeutic.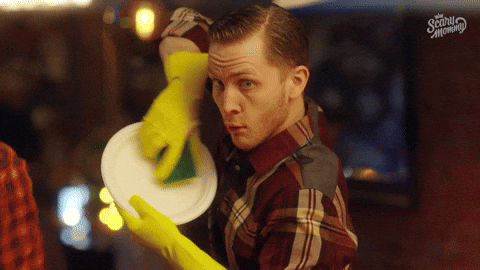 It's A Stress Buster
Do you know how sometimes you are really stressed out and restless? In those moments, I find that washing vessels is the best and healthiest form of busting that stress. It's like the best diversion since you can totally forget about that thing you were stressing about and fully pay attention to just scrubbing dishes. I swear it works like magic and when you're done, you are still stressing (it's not magic) but it is so much more bearable.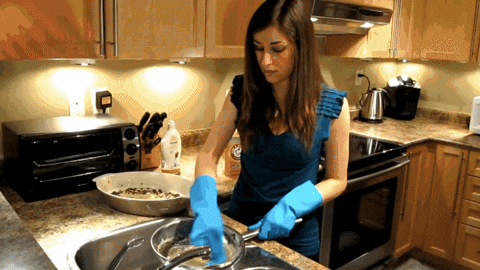 It's A Good Arm Workout
I don't know about you, but I am not the kind of person who will actively workout at home because of the lockdown. So, I will take any form of exercise I get and since I actually derive joy from washing dishes, why not make the most of it? If you think about it, washing vessels is actually good cardio for your forearms and your wrist. Maybe it actually is a good thing that I get to work my arms out twice a day. Maybe I will have super toned arms at the end of this lockdown (so excited!)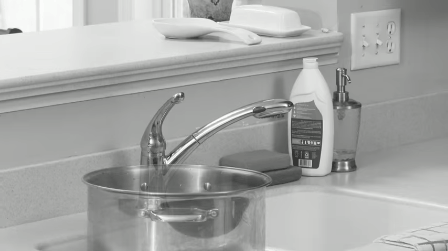 I Like A Clean Sink
Okay, this is a very Monica OCD thing which I might have picked up from my mother. But hey, it's not a crime to want to sink clean, right? I can't stand it if there are unwashed dishes in the sink for a long time and I have to wash everything before I sleep. There's aren't many things I am particular about, but this definitely is one of those things which is why I actually don't mind doing the dishes. At least that way I have the satisfaction of knowing that they have been cleaned properly.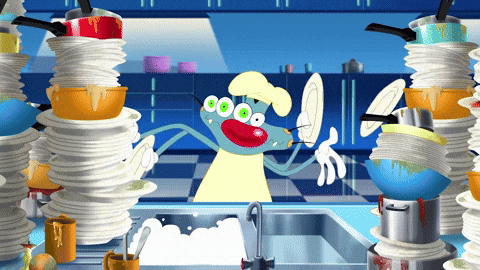 I Find It So Satisfying
Have you ever watched one of those video's on Instagram where someone is cutting through kinetic sand in slow motion? Do you know the feeling of satisfaction that you get while watching it? If you don't, go look for it right now because that is the exact feeling I get while I wash the dishes. There is something so deeply satisfying about cleaning a dirty vessel and then seeing it gleam.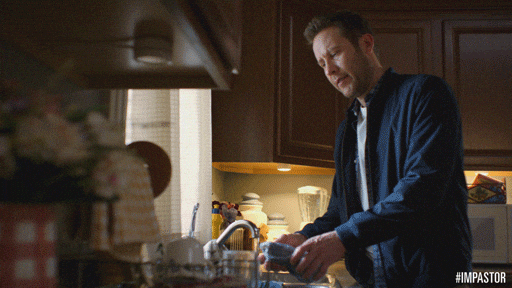 I have Taken My House Helps For Granted For Too Long
You know everyday my house help would walk in at 10:30 pm to wash the dinner vessels and I since I would still be eating and he would have to wait for me to finish. Every day, he would make grumbling noises at me and I would get very annoyed. But now, since I have had to wash the vessels, I can totally understand his issue with me. I have taken my house help for granted for too long and I think that is why I enjoy doing the dishes even more because it gives me a sense of being productive. At least now, when things go back to normal I will try and finish eating before he arrives and maybe help him out a little by doing some of the dishes beforehand.
Since The Quarantine Seems Like It Will Never End, Here's How I Am Wasting My Time During The Lockdown
GET HAUTERFLY IN YOUR INBOX!