Hautelist: 7 Diwali Party Must-Haves From Amazon For A LIT Celebration!
These are items are too good!
Updated November 07, 2023
Diwali, the festival of lights, is a time of joy, family gatherings, and vibrant celebrations. It's that time of the year when you want to make every moment special and memorable. If you're planning to host a Diwali party, Amazon has got you covered with a fantastic selection of party essentials that will elevate your celebration to a whole new level. From décor to games and more, here are 7 must-have Diwali party essentials available on Amazon.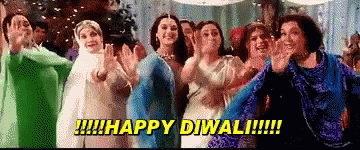 1. Handcrafted Diwali Decor:
Diwali is all about beautiful decorations that light up your home and create an enchanting atmosphere. Consider the JH Gallery Handcrafted Elephant Multicolor Diya Lamp. This stunning piece not only adds to the festive decor but also symbolizes good luck and prosperity. Place it at the entrance or on your dining table to create a warm and welcoming ambience. Its intricate design and vibrant colours make it a conversation starter and a piece of art in itself.
2. Decorative Curtains
Create a magical setting with DesiDiya's Curtain Outdoor Decoration. These beautiful curtains are perfect for both indoor and outdoor use, allowing you to transform any space into a festive wonderland. Hang them in your garden or terrace to enhance the ambience of your Diwali party. The soft glow of the lights can also be changed to 8 different modes and these curtains will surely mesmerize your guests and set the mood for celebration.
3. Card Games
For those who enjoy card games, My Muse The Perfect Match is an engaging and entertaining card game designed for couples and individuals. It offers a fun way to deepen connections and create memorable moments. With a variety of questions and challenges, players can discover new facets of their relationships, making it an ideal game for date nights, parties, or simply bonding with loved ones.
4. Party Tableware Set
For a stress-free and elegant Diwali dinner, consider the CALANDIS 120 Pieces Party Supplies Plates and Tableware set. It includes everything you need for a well-laid table, from plates and cutlery to napkins and tablecloths. This set not only adds a touch of sophistication to your party but also saves you from the hassle of washing dishes after the festivities.
5. Bluetooth Speaker
No party is complete without some groovy music to dance to. The boAt Stone 1000 Bluetooth Speaker is a compact yet powerful choice that delivers high-quality sound. Whether you're playing traditional Diwali songs or the latest Bollywood hits, this speaker will keep the energy level up and your guests dancing throughout the night.
6. Aroma Diffuser
To add a final touch to your Diwali party ambiance, consider using the ReNe Maurice Essential Oil Diffuser. It not only fills your space with soothing aromas but also acts as an elegant decor piece. You can diffuse essential oils like lavender, rose, or jasmine to create a calming and refreshing atmosphere, perfect for the festivities.
7. Fragrant Candles
Set the mood with Bath & Body Works Vanilla Scented Candle. These candles not only add a warm and cozy atmosphere to your party but also fill the air with delightful vanilla fragrance. Light them up and enjoy the soothing aroma as you celebrate the festival.
These 7 must-have Diwali party essentials from Amazon will not only make your celebration unforgettable but also help you create a beautiful and festive ambiance for your guests. So, go ahead, shop these items, and get ready to host a Diwali party that will be remembered for years to come. Happy Diwali!
Hautelist: 6 Irresistibly Cute Must Have Beauty Tools From Amazon You Need In Your Vanity RN!